Interview with The Vampire Review: Anne Rice's novels are modernized, for better and for worse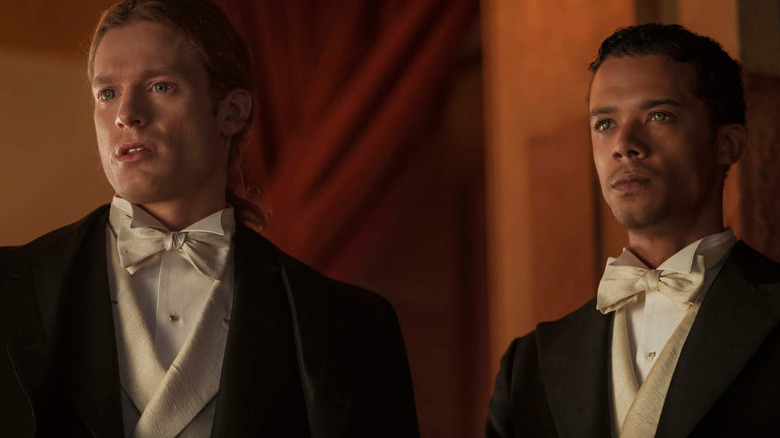 Anne Rice's rich world in "The Chronicles of Vampires" is barely scratched. This may seem odd considering that the 1994 film adaptation of "Interview With The Vampire" is often considered a quirky classic. However, it's important to understand that that film did everything but acknowledge the completely messy love story between Lestat de Lioncourt and Louis de Pointe du Lac. It was the early 1990s, after all, and in Norm MacDonald's immortal sayings, that being gay isn't enough.
If you thought monstrous gods or claustrophobic AMC executives would have this "they're not" dynamic repeated again in the "Interview With The Vampire" adaptation, think. again. In the end, it turned all the content of the book and movie into actual text, making it arguably the now-popular show on television. Of course, that's not all that turns around – several years after first encountering him, dying journalist Daniel (Daniel Bogosian) agrees to a final interview with century-old vampire Louis (Jacob). Anderson). In the interview, Louis recounts the most important moments of his time as a vampire, as well as the lessons and pain he learned from his mentor, Lestat (Sam Reid).
It's a premise that sounds as promising and compelling as when the original novel was published in 1976. Unfortunately, aside from the weirdness and eye-catching aesthetic, there's not much in "Interview With" The Vampire" to really give you a headache. in.
In every drop of growing magic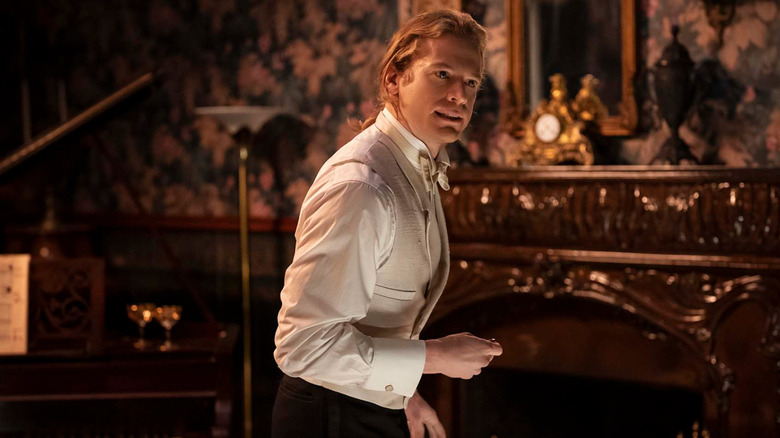 As apropos, the relationship between Louis and Lestat remains at the heart of this series. However, that doesn't necessarily mean it's the best. While Lestat has always been the Worst, describing and developing his personality here seems like an afterthought. As a result of this shallow writing, coupled with Reid's rather bland performance, he doesn't seem like a regal vampire but the continuous animation he is described as falls outside of certain passages. Humor is admittedly scattered throughout the series.
The changes in Louis' story also did not help their love story. Instead of being the owner of two indigo plantations in the late 18th century, the show depicts him as the operator of his family's fortune, a fortune they amassed despite racial segregation. that they face in areas other than New Orleans. This retcon handling is questionable at best, and Lestat's creepy and badass racist comments when he and Louis first met will make you cringe rather than swoon. The reminder of Lestat's ignorance doesn't help the rest of the series either, making for a rather frustrating experience as the show can't seem to decide if they think they're a couple. double good or not.
On the bright side, Anderson delivers a nuanced and enjoyable performance as Louis. He's a constantly changing on-screen actor, effectively conveying all the complex feelings his character has to go through during his 112 years as a vampire. It's a pity that he has a rather terrible but important romance to act on.
A love not worth fighting for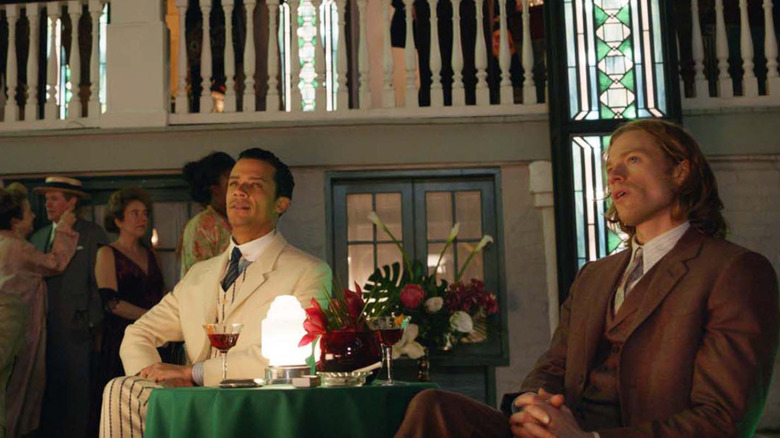 "Interview With The Vampire" is quite interesting from an aesthetic perspective. The alleys of New Orleans, Louis' quaint Dubai apartment, and the nightclubs where Louis and Lestat stalk their prey feel completely live. story. However, the show's dull and flat lighting sometimes detracts from the humidity of these venues. A scene in the show's third episode was so darkly lit that it was hard to tell what was going on. This lighting ends up being the worst part of the show in terms of visuals for making the sets look cheaper and obscuring a lot of the vampire goodness as the story progresses.
And maybe that's the perfect encapsulation of "Interview With The Vampire." While there are some great things about the show, it doesn't end up going any deeper into anything. It's a hollow retelling that attempts to modernize its central concept to reflect our current society, only to have it feel regressive at times. Fans of "The Chronicles of the Vampires" may be entertained, but anyone unfamiliar with the source material likely won't find a reason to keep watching. If it can't get there, despite being made to give new fans an updated story, what's the point?
"Interview With the Vampire" premieres Sunday, October 2 at 10 p.m. ET/9c on AMC.
Continue reading: Highest-rated horror movies of all time
The post Interview with a Vampire Review: The novel by Anne Rice is modernized, for better and worse than it first appeared on /Film.
https://www.slashfilm.com/1018632/interview-with-the-vampire-review-anne-rices-novel-gets-modernized-for-better-and-worse/ Interview with The Vampire Review: Anne Rice's novels are modernized, for better and for worse