News
Israel attacks Gaza, with the militant Palestinian commander among the dead after days of tension
Israel unleashed a spate of airstrikes in Gaza on Friday that have killed at least eight people, including a senior militant, according to Palestinian officials. Israel said it is targeting the Islamic Jihad militant group after days of heightened tensions following the arrest of a senior militant in the occupied West Bank earlier this week.
The strikes risk triggering another war in the area ruled by militant Islamic Hamas and home to some 2 million Palestinians. The assassination of a senior militant would likely be met with rocket fire from Gaza, bringing the region closer to full-scale war.
An explosion was heard in Gaza City where smoke billowed from the seventh floor of a skyscraper on Friday afternoon.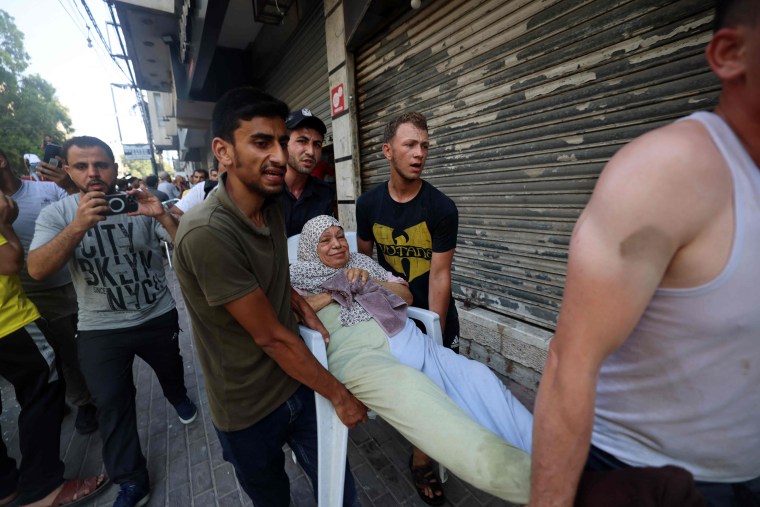 The Palestinian Health Ministry said at least eight people were killed, including a five-year-old girl, and at least 40 were injured. Islamic Jihad said a Gaza Strip commander, Taiseer al-Jabari, was among those killed.
"The Israeli government will not allow terrorist organizations in the Gaza Strip to set the agenda and threaten the citizens of the State of Israel in the area bordering the Gaza Strip," Prime Minister Yair Lapid said in a statement. "Anyone trying to harm Israel should know: We will find you."
The Israeli military said it targeted Islamic Jihad in an operation called "Breaking Dawn." It also announced a "special situation" on the home front, with schools closed and other activities restricted in communities within 50 miles of the border.
Israel earlier this week closed roads around Gaza and sent reinforcements to the border as it prepared for a revenge attack following Monday's arrest of the Islamic Jihad leader in the occupied West Bank. A teenage member of the group was killed in a gun battle between Israeli troops and Palestinian militants.
https://www.nbcnews.com/news/world/israel-strikes-gaza-islamic-jihad-palestinian-militant-commander-rcna41724 Israel attacks Gaza, with the militant Palestinian commander among the dead after days of tension