James Anderson calls for 'common sense' after England waited to win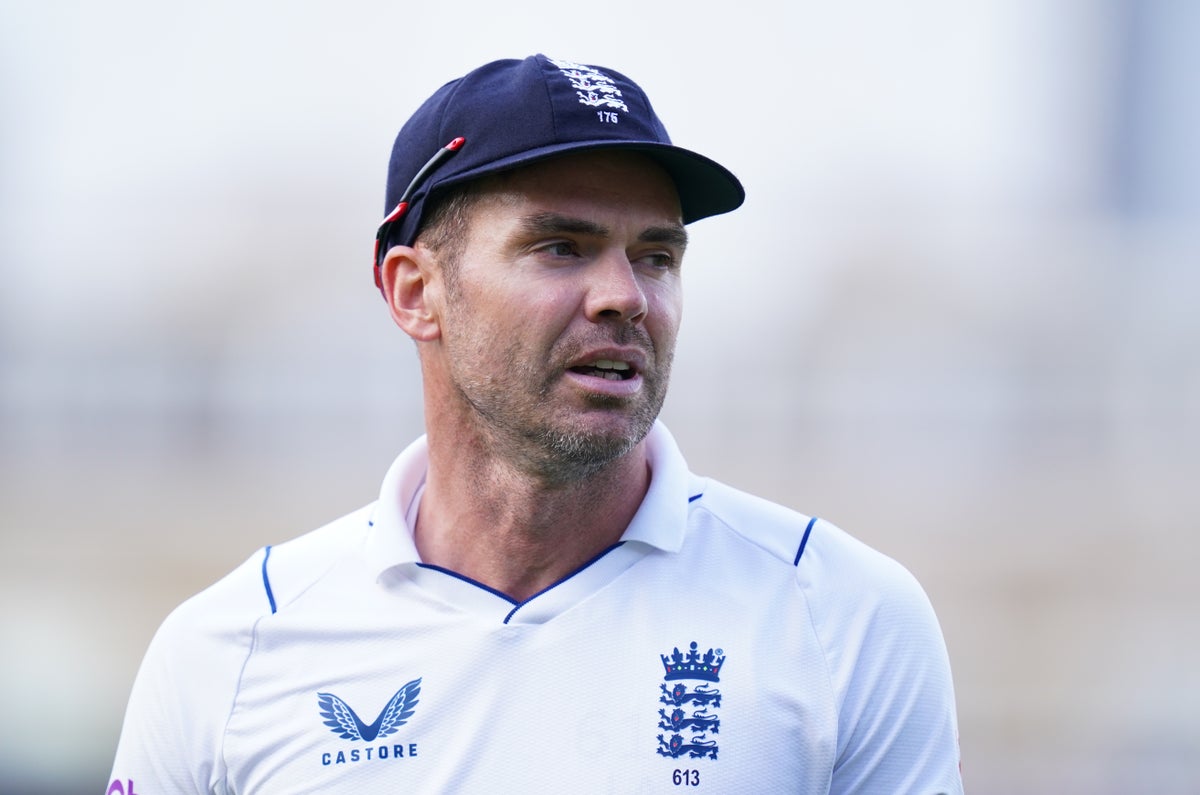 James Anderson called for more "common sense" from the referees as England had to wait for a Test series triumph over South Africa despite needing just 33 runs to win.
Bad light ended the penultimate day of the third Test prematurely with a few boos and some annoyed looks in the home side's dressing room, with England struggling 97-0 against 130.
Zak Crawley's classy 57 not from 44 deliveries, his first half-century in 17 Test innings, certainly seems to have negotiated what might have been a difficult target in a low-scoring game, while Alex Lee's 32 contributed to the unbroken unification and drilling the last ball of the day for a border.
While Anderson had some sympathy for the officials who have the final say on the light and set a precedent 24 hours earlier, Anderson told Sky Sports: "In certain situations you think maybe common sense could come into play."
Longtime team-mate Stuart Broad was similarly upset by the decision to leave the field at dusk, denying England a chance to claim a 2-1 series win after two games in that decider as Thursday was a blur and Friday was announced as a mark of respect after the Queen's death.
Broad said: "Obviously we are disappointed and frustrated. Leesy hit the last ball of the day through the roof for a four and saw it well.
"I understand the other side of that, if it rained all day (Monday) and we only went on to finish the game, it would be unfair to South Africa. But as a dressing room, we're frustrated."
England's seamen put them in the box seat on Sunday by capitalizing on a generous move as South Africa plummeted from 83 for one to 169 all, which started after a helping hand from Dean Elgar.
The voyage captain opted against reviewing a lbw judgment against him but Broad's delivery would have missed the leg stump. Instead, he became Broad's 564th Test wicket, overtaking Australia great Glenn McGrath.
Broad is now in the top five in the all-time Test wicket-taker list and only his teammate and good friend Anderson is among the fast bowlers with 667 layoffs ahead of him.
Broad said: "I saw Jimmy get his 564th on 9/11 four years ago, that was pretty funny.
"Glenn McGrath is one of my heroes and the reason I wanted to be a bowler was because I used to imitate him in the garden. Obviously he's a much better bowler than I've ever been, but it's incredible to be up there in this company.
"It's really special to have joined Jimmy as a one-two as he's a great pal and someone I've shared a fantastic partnership with for a long time."
While England shared wickets – three each for Broad and Ben Stokes and two each for Anderson and Ollie Robinson – it was their experienced pairing who got the ball rolling for the hosts.
They show no sign of heading into the sunset and Broad admits the Ashes of 2023 are in sight after being rejuvenated by guidance from Test captain Stokes and head coach Brendon McCullum.
Broad added: "I think so. It's been an amazing summer to be a part of. I feel great. I'm 36. I feel like I've bowled really well. I've probably had a bit more luck in this series.
"But the mindset that these two lads (Stokes and McCullum) brought to our dressing room and to Test cricket as a whole was so refreshing and invigorating to actually play.
"Those kinds of consequences have no consequences if I try to play on the front foot all the time. I feel like it suits my way of thinking and how I personally like to play cricket."
https://www.independent.co.uk/sport/cricket/james-anderson-alex-lees-south-africa-england-stuart-broad-b2164969.html James Anderson calls for 'common sense' after England waited to win