News
Jimmy Buffett's wife Jane Slagsvol pays tribute to her late husband's "joy" in a heartfelt post
Jimmy Buffett's wife Jane Slagsvol reflected on the support of family, friends, medical professionals and fans in a touching tribute to her late husband.
"He smiled all the time, even when he was seriously ill. And his sense of humor never wavered. Jimmy was always the optimist, always smiling and always making us laugh."
The heartfelt post from Slagsvol, who was married to the late "Margaritaville" singer for over 45 years, comes after Buffett died earlier this month from complications of Merkel cell skin cancer. He was 76.
Slagsvol began the post with a quote from her late husband: who told fans back in May that "getting old is not for wimps" after he postponed a show due to health reasons that led to his hospitalization.
"The last few years have been unimaginably challenging for Jimmy and I, and we are definitely not wimps," Slagsvol wrote of Buffett, who was diagnosed with skin cancer four years ago.
"One thing we both knew and experienced in every difficult moment was the feeling of being supported by all the people in our lives. Everywhere we went, in arenas, at events and even in the hospitals, we were surrounded by love."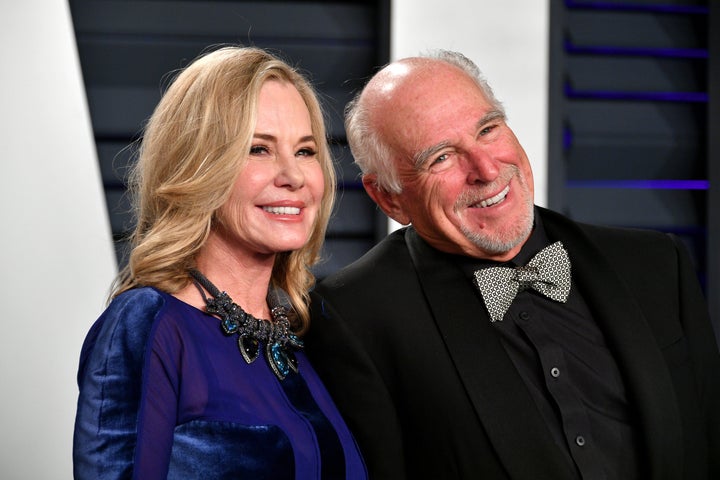 She went on to thank the singer's "family" of fans and noted that Buffett's smile on stage was "ignited" by her spirit. She also thanked the singer's friends before commenting on their "breathtaking love and compassion."
Slagsvol concluded the post with a quote from one of Buffett's most recently recorded songs: "Bubbles Up."
"He sings, 'Just know that you are loved, there is light up there and joy is always enough.' Bubbles form.' Jimmy knew he was loved. He searched for the light until the end. Thank you for bringing joy to him and me. Love, Jane."
"Bubbles Up" is one of several songs from Buffett's upcoming posthumous album "Equal Strain on All Parts."
The album, due out in November, features a contribution from Paul McCartney on the edible song "My Gummie Just Kicked In."
You can take a behind-the-scenes look at the creation of the song in the video below.