John Kear proud but disappointed after Wales beat Cook Islands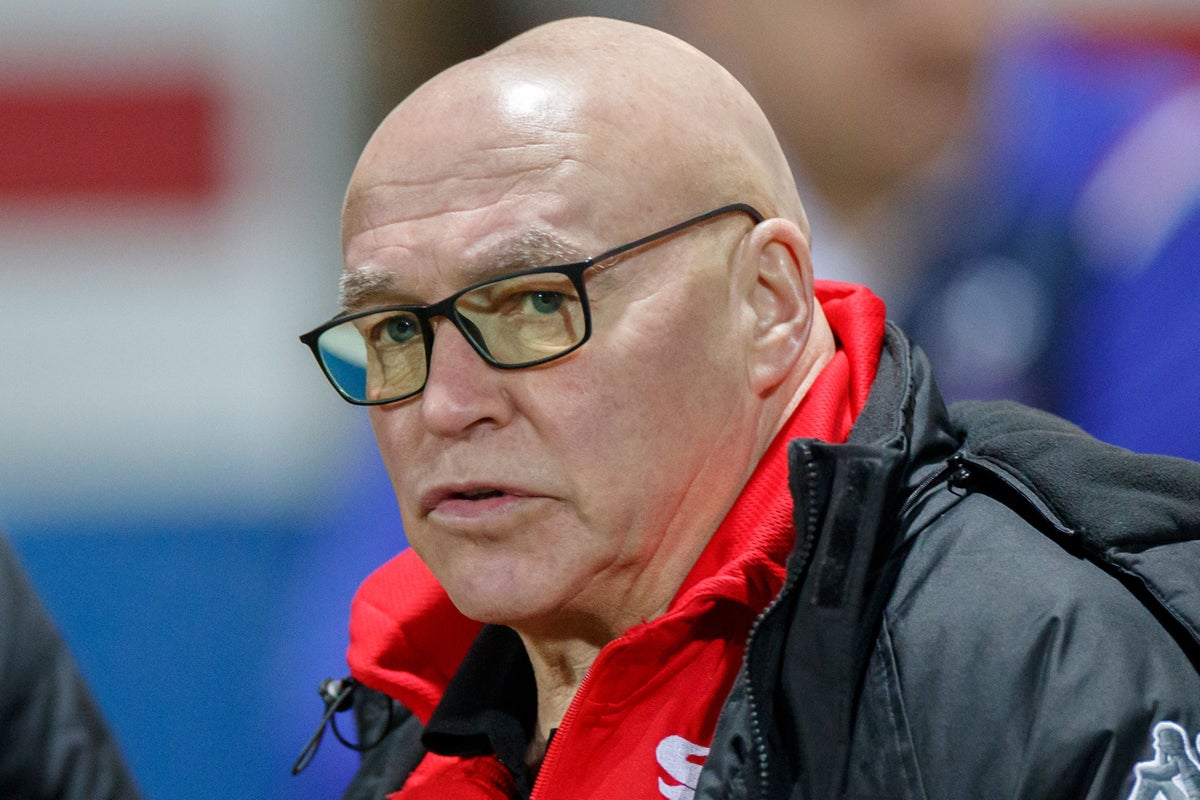 John Kear spoke of his pride and disappointment after Wales lost 12-18 to the Cook Islands in their Rugby League World Cup opener.
Attempts from Rhodri Lloyd and Ollie Olds gave the mostly part-time Welshmen a 12-8 interval lead at Leigh Sports Village, but the more experienced South Pacific Islanders wore them down in the second half.
Even then, Wales had a last-minute chance to earn a tie but Caleb Aekins was unable to capitalize on a wide overlap after Lloyd blocked a kick.
After Wales were beaten in all three group games five years ago, manager Kear felt the performance made a strong statement.
"I think we've earned the respect of a lot of people," said the veteran Widnes and former England manager.
"I think that's the best performance in Wales rugby league in a long time. I'm very proud of the players and their commitment.
"We are one of the lower-ranked teams and have a lot of part-time players. But we have shown that sometimes it is not just about skills, but also about living conditions.
"I certainly think anyone who saw this will walk away with full value for money and a lot of admiration for the guys who wore red. The pride comes through, but it's also disappointing."
Kear refused to blame his players for missing the last chance to snag something from the Group D encounter.
"A lot of players out there drained the tank," he said. "The effort to charge down that would have given us the opportunity we almost got – that's what deserves applause."
Successive attempts from Davvy Moale and Steve Marsters, after an earlier attempt by Anthony Gelling, secured victory for the Cook Islands.
Kukis manager Tony Iro, the former Wigan and New Zealand winger, said: "I think Wales kept us going for most of the game and I thought they played really well.
"I was really proud of our boys for sticking to their guns because I thought there was a couple of times where they could have let things go against them.
"But they kept showing up and I thought it was a really strong showing for most of our guys."
https://www.independent.co.uk/sport/wales-cook-islands-south-pacific-england-widnes-b2206494.html John Kear proud but disappointed after Wales beat Cook Islands