News
John Stamos reveals why he was 'angry' the Olsen twins weren't coming back for Fuller House
John Stamos confessed why he was angry after Mary-Kate and Ashley Olsen decided not to reprise their roles on Fuller House.
During an appearance on a recent episode of "And that's what you really missedIn the podcast, the Full House actor opened up about his "angry" reaction after the twins refused to reunite with their former co-stars for the Netflix reboot of the popular '90s sitcom.
"The twins moved to New York. And I gotta tell you, one of the few good things Bob has done [Saget's death], well… Mary-Kate and Ashley, we didn't see them much. I mean, we stayed in touch a little bit, but Bob really did. And they were so great," Stamos said.
The You star continued, "You hear rumors like, 'Oh they hated their childhood or they hated being on the show or whatever'." Star reconnected with the actors of his childhood Bob Saget has died.
Saget, 65, died in January 2022 from head trauma. He played Danny Tanner on Full House, which ran for eight seasons from 1987 to 1995.
More than 20 years later, Saget reprized his role as the widowed father of three girls in the five-season sequel, which returned all but the Olsen twins.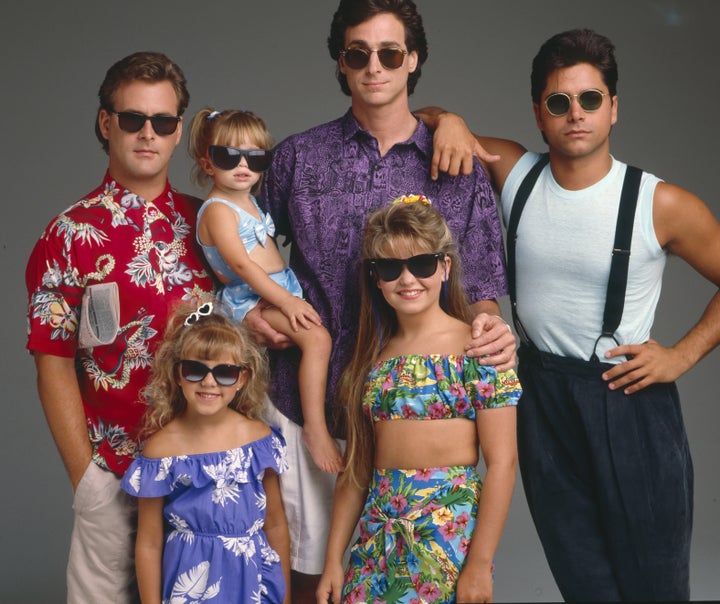 "When I did 'Fuller House,' they didn't want to come back. And I was angry for a moment," shared Stamos, who played Jesse Katsopolis, the uncle of Mary-Kate and Ashley's character, Michelle Tanner. "And that's what came out."
Stamos called Saget "crucial" in keeping the cast connected after the original series wrapped, and said the comedian's death led to the restoration of his relationship with the Olsens after they met and candidly discussed the show would have spoken.
"But they said, 'We loved our childhood.' We enjoyed being with you. We miss Bob.' They came to my house. They brought a pork chop and sage. I don't know why but thanks? It was a frozen pork chop that was really tasty. So we stayed very close," the lead actor recalled.
Last month, Stamos became another tense moment within the trio in the early days of filming ABC's Full House, admitting he had briefly fired the twins for crying too much on set when they were just 11 were months old.
"I said, 'This isn't going to work, guys,' and yelled it ten times. I said, 'Get rid of her, I can't work like that,' said the 59-year-old on theGood people" podcast.
Stamos' demand resulted in the Olsen twins being temporarily replaced with "two red-haired kids," whom the former soap opera star described as "awful."
"It had nothing to do with that [them being] redheads, but they weren't attractive," Stamos said, before sharing that the Olsens were rehired after "just a few days."