Jos Buttler admits frustration with packed fixture schedule as England draw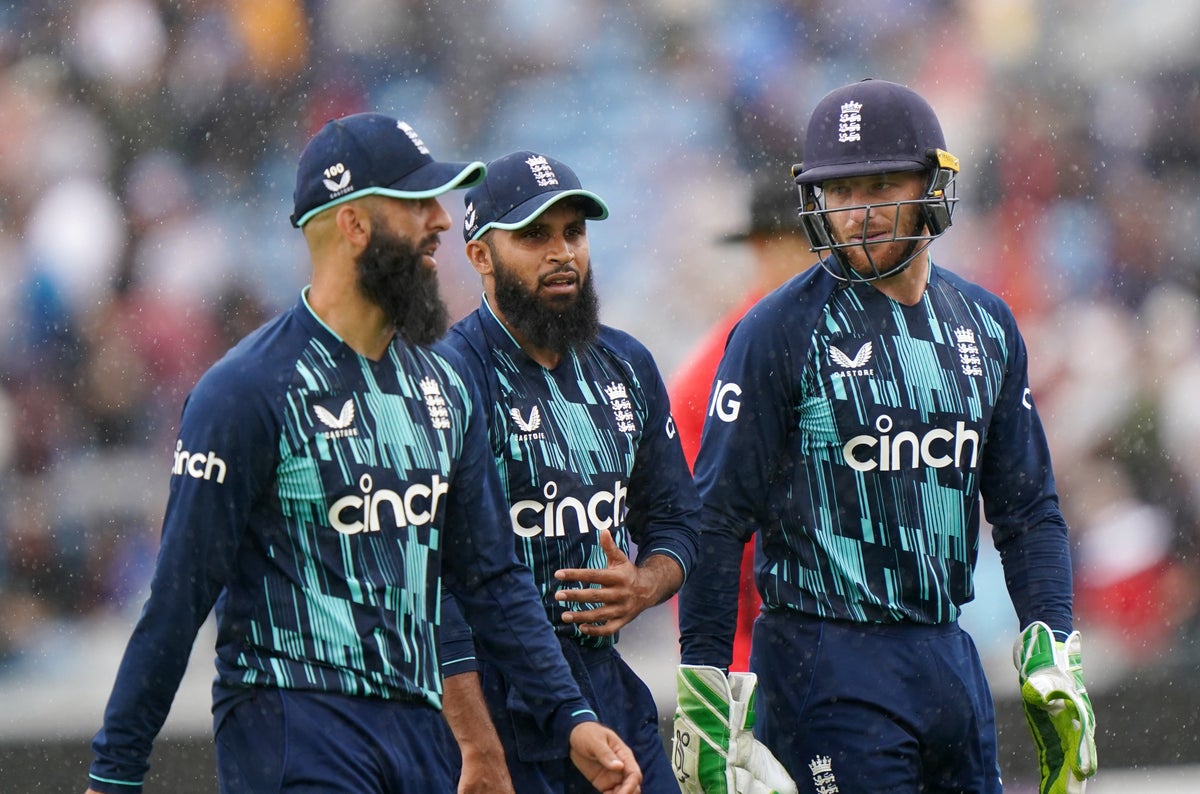 Jos Buttler admits he is frustrated by England's intense schedule after his hopes of a first win in the white ball series since taking charge were dashed by the rainy weather at Headingley.
The day-long international streak was drawn 1-1 after less than 28 overs of the game were possible at Leeds, with a rain delay and restart before the game was called out in the first innings against South Africa, 159 to two.
In Buttler's first month since taking over the post of world champion captain Eoin Morgan, he has had to deal with a hectic cricket schedule and grapple with a hole in the team following Ben Stokes' ODI retirement.
England are currently in a hectic phase in nine games where they will take the field 12 times in 24 days and they have only had one dedicated day of training in that time so far, which the new captain found a challenge.
"It's tough," said Buttler after the washed-out ODI in West Yorkshire. "Most of the time around training you're doing your best work, away from the pressure of the game, with good conversation and a sense of where the group stands.
"And not just always in game mode to prepare for the day. To achieve the highest possible standard of cricket you need to prepare properly. Hopefully we can look at that in the future.
"As a new captain, you just have the time to embed yourself and get that work done with your players and your coaches.
"It was frustrating to be honest – it would be nice to have that time to work.
"But we don't, so you just have to adapt and find the best way. It was a good challenge."
Buttler's England went into the final game to avoid the prospect of a third consecutive loss in the white ball series but they will have to settle for a draw.
However, the 31-year-old believes his side are trying to play in the right way despite the struggles they faced in games against India and South Africa.
"It confirms that the way we want to play is the right one and we haven't quite got there yet. I think especially with the bat," Buttler said.
"This has long been a strength of ours and we haven't quite met the standards that we know we can."
In the possible overs, Quinton De Kock was denied an 18th ODI century when he hit a cleverly designed 92 from 76 to create a solid platform for the Proteas.
South Africa had their last series against India in June and De Kock said it was good to spend time on the field.
"Obviously I think it's nice to go out there and score runs for the lads," said the South African wicketkeeper.
"Obviously we've had a little downtime from our last series, so it's just nice to go out and spend some time in the middle.
"It's always satisfying to work with a high or low hit rate, as long as I can help the team it's always satisfying I think."
https://www.independent.co.uk/sport/cricket/jos-buttler-south-africa-eoin-morgan-england-leeds-b2130147.html Jos Buttler admits frustration with packed fixture schedule as England draw