Jurgen Klopp says Liverpool need to 'reinvent themselves' after Napoli humiliation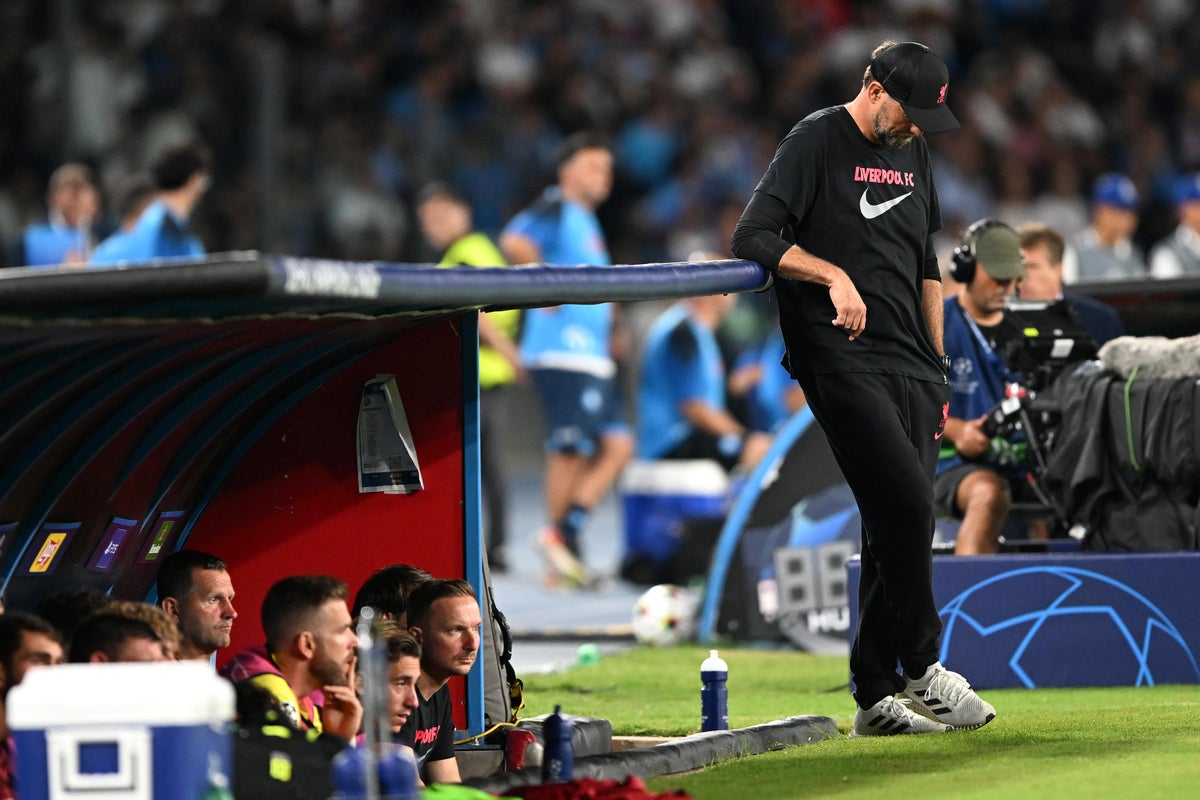 Jurgen Klopp admitted Liverpool need to 'reinvent' themselves after they lost 4-1 to Napoli in the Champions League.
The German accused his team of making it easy for Napoli, saying their pressing wasn't there and he couldn't remember the last time they made it so easy for teams to break them.
Liverpool have won just two of their first six Premier League games but Klopp felt a difficult start was no excuse for how poor his defense was.
"It looks like we're going to have to reinvent ourselves," he said. "Basic things were not there. We don't work as a team, it's not about personal or showing [at each other]. There are always solutions in football.
"It's undoubtedly a difficult time, but unless you play exceptionally well you can still defend at a really high level. We should be able to do that.
"We don't have to invent a new kind of football; we need to improve, everyone would be happy if we could play the stuff we used to play. Tonight was the least compact performance I've seen from us in a long, long time. Napoli were really good but we made it easy for them."
Napoli revealed Liverpool's high defensive line, but Klopp argued the problems really began to emerge further up the pitch when his side struggled in midfield.
He added: "A high line is a risk if you don't have pressure on the ball. The problem is that we never got close enough to put the opponent under pressure."
Klopp was asked if he feared a similar fate following Thomas Tuchel's sacking? "Not really, but who knows?" he replied. "There are different owners. Our owners tend to be quiet and expect me to resolve the situation, not someone else. That's how they've always seen it, and the day they change their minds, maybe they'll tell me."
https://www.independent.co.uk/sport/football/jurgen-klopp-liverpool-napoli-champions-league-b2162275.html Jurgen Klopp says Liverpool need to 'reinvent themselves' after Napoli humiliation