Kadabra returns to the Pokémon TCG in June after a two-decade absence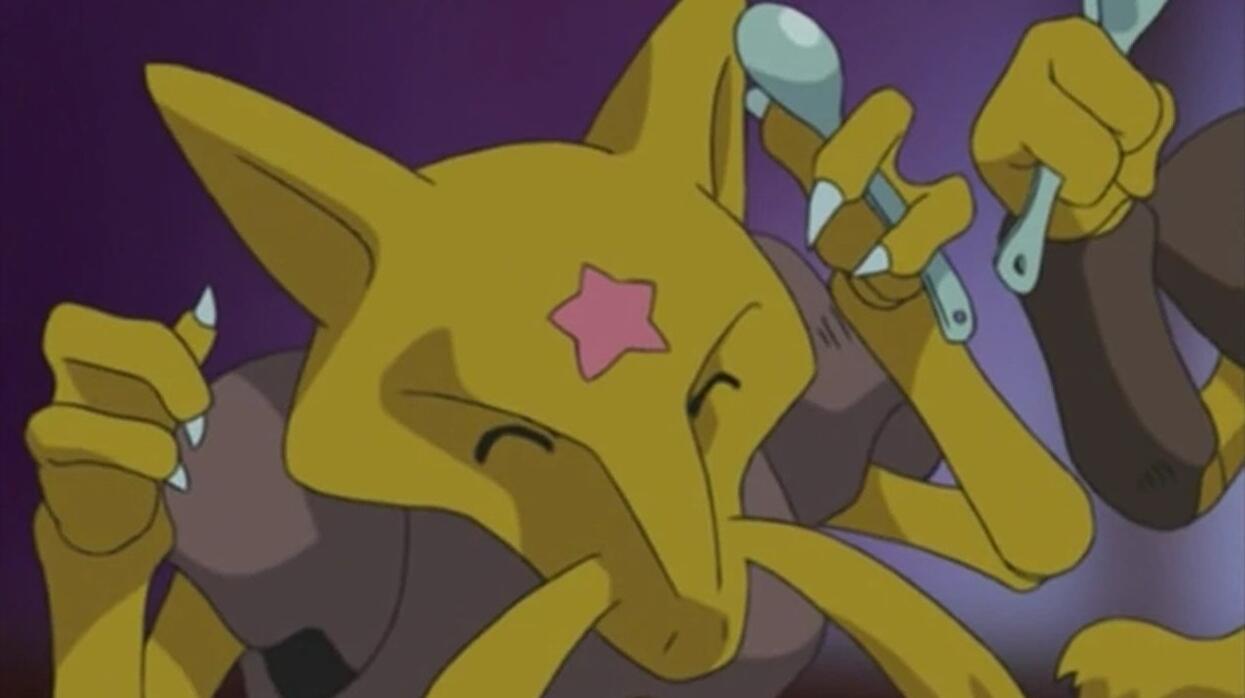 The spoon-wielding Pokémon Kadabra returns to Pokémon: The Card Game this June for the first time in over two decades after illusionist, magician, and spoon-bearer Uri Geller decided to drop his long-standing lawsuit against the character.
Geller first sued Nintendo in November 2000, alleging that the spoon-carrying Kadabra — known in Japan as "Yungerer" or "Yungeller" — was an unauthorized misappropriation of his identity. That first California lawsuit was dismissed in 2003, but other lawsuits outside of the US reportedly continued, and Kadabra has not appeared in Pokémon: The Card Game since 2002.
Then, in 2020, Geller changed his mind, dropped all remaining legal action, and "gave in." [Nintendo] Permission to re-release Uri Geller Kadabra/Yungeller worldwide." He also told fans, "I'm really sorry for what I did 20 years ago… I'm lifting the ban. Now it's up to Nintendo to bring back my Kadabra Pokémon card."
Two years after that announcement, Kadabra's upcoming return to Pokémon: The Card Game was officially announced after a two-decade absence. When reported by PokéBeach (Thanks PC gamer), Kadabra has its long-awaited reappearance in June Pokémon Map 151, which, as the name suggests, will feature the original 151-strong Pokémon line.
Following the news, Geller contacted PokéBeach directly and told the site he was "excited to see Kadabra returning to the card game."
"Listen, I want to thank the Pokemon fans who have been reaching out to me lately [few] years," he explained. "Including those from PokéBeach who kept contacting me. So basically it was you and my granddaughters that made me change my mind."
"Now we can all see Kadabra reunited with the original Pokémon in the card game this summer," Geller continued. "I love you all. And I admit, completely openly and honestly. I was a fool It was a devastating mistake on my part to sue Pokémon. [Kadabra] was basically a homage to Uri Geller. But now it's back. Forgive me. i love you all Lots of love and energy."
https://www.eurogamer.net/kadabra-returning-to-pokemon-tcg-in-june-after-two-decade-absence Kadabra returns to the Pokémon TCG in June after a two-decade absence