News
Kaley Cuoco knew she wanted a baby with Tom Pelphrey
Kaley Cuoco revealed that having a child "just wasn't on my radar" until she met her now-boyfriend, fellow actor Tom Pelphrey.
The 'Flight Attendant' actor told Emmy magazine that having a baby was "not a goal" of hers until reaching out to Pelphrey shortly after their second divorce.
"I dreamed about it as a young girl, but I made it a career," she explained. "So when we met, it was like, 'Oh my god, I want to have a kid with you.'"
"We both wanted it so badly, which wasn't what I wanted my life to be," Cuoco continued. "I love my job and just wanted to get on with my life. But Tom came and something changed."
"We're not even 20 yet, so we felt like we probably couldn't wait too long," she added. "Then we were so blessed — it happened instantly."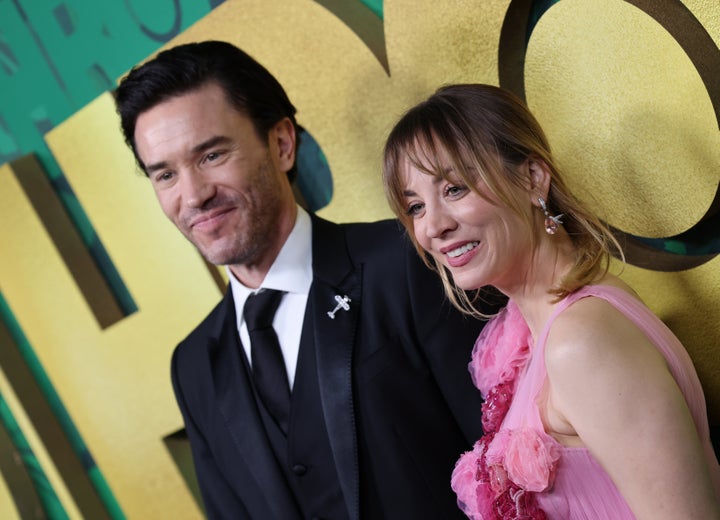 The 'Big Bang Theory' actor and Pelphrey first got together at an 'Ozark' party and later made it official on Instagram in May 2022.
Later in October of the same year, the two announced that they were "over the moon and delighted" to be expecting their first child together.
The happy couple welcomed daughter Matilda Carmine Richie Pelphrey on March 3, calling her "the new light of our lives."
"We are incredibly blessed," Cuoco wrote on Instagram back then, next to a photo of her little ones. "@tommypelphrey didn't think I could fall in love with you more, but I did."
Before Cuoco met Pelphrey, he was already married twice. After three years of marriage, she separated from her second husband, equestrian Karl Cook, in September 2021. Before Cook, she was married to tennis pro Ryan Sweeting.