Games
Kirby Tote Bag now available as a North American My Nintendo Reward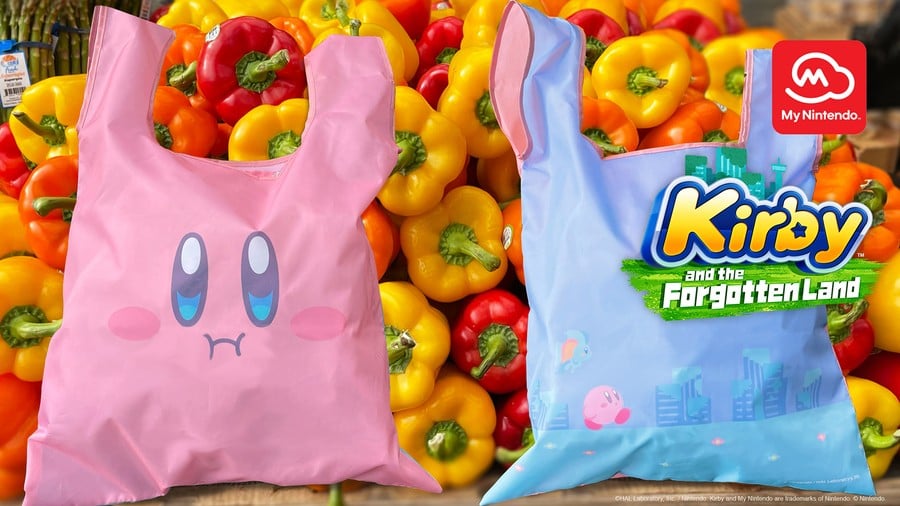 Oh no. Kirby went back into mouthful mode while shopping. Quick, get the spatula and the olive oil! We need those carrots for dinner!
Aside from the unwanted food consumption, this new My Nintendo reward (now available in North America) is a quite welcome addition to the catalog of things you can buy with your pile of Platinum Points. If you don't want a notepad or some other damn phone holder thing, you've been pretty out of luck lately – but anyone needs more shopping bags, right?
This Kirby bag features the pink boy walking through the forgotten land of his latest game on one side and his big soft face on the other. It costs 600 points and folds into a Kirby-branded pouch for easy storage.
The link to get your own Kirbag is right here, but if that doesn't work, try this one instead — we had an issue with the page telling us that our item limit had been reached.
Don't forget that you also have to pay for shipping! But at least the Kirby bag is more readily available (and less criminal) than a Kirby ball, right?
https://www.nintendolife.com/news/2022/04/kirby-shopping-bag-now-available-as-north-american-my-nintendo-reward Kirby Tote Bag now available as a North American My Nintendo Reward