Lego Star Wars: The Skywalker Saga is TT Games' biggest – and quite possibly best – licensed game to date
the Lego Star Wars formula is old The first game to bring the plastic Lego aesthetic to Tatooine and beyond was released back in 2005, turning the dramatic events of Episodes 1, 2 and 3 into a silly, lowbrow pantomime. It was fun for everyone; easy enough for kids to use without thinking, and referential enough for adults to grin smugly as they get references—both obvious and indirect—as they work through the story.
But some 17 years later, something has to give way: Since that brilliant debut, not only have there been four more Lego Star Wars games, but all sorts of other licensed titles that bang the same "age 4-99" hype. DC, Marvel, Indiana Jones, Lord of the Rings, and Disney/Pixar properties have all applied that Lego "don't think too much" mentality to them over the years. And while Lego's appeal may never grow old in the real world, doing the same thing over and over again in games does.
So it's a damn good job Lego Star Wars: The Skywalker Saga made this timeless aesthetic so damn fresh.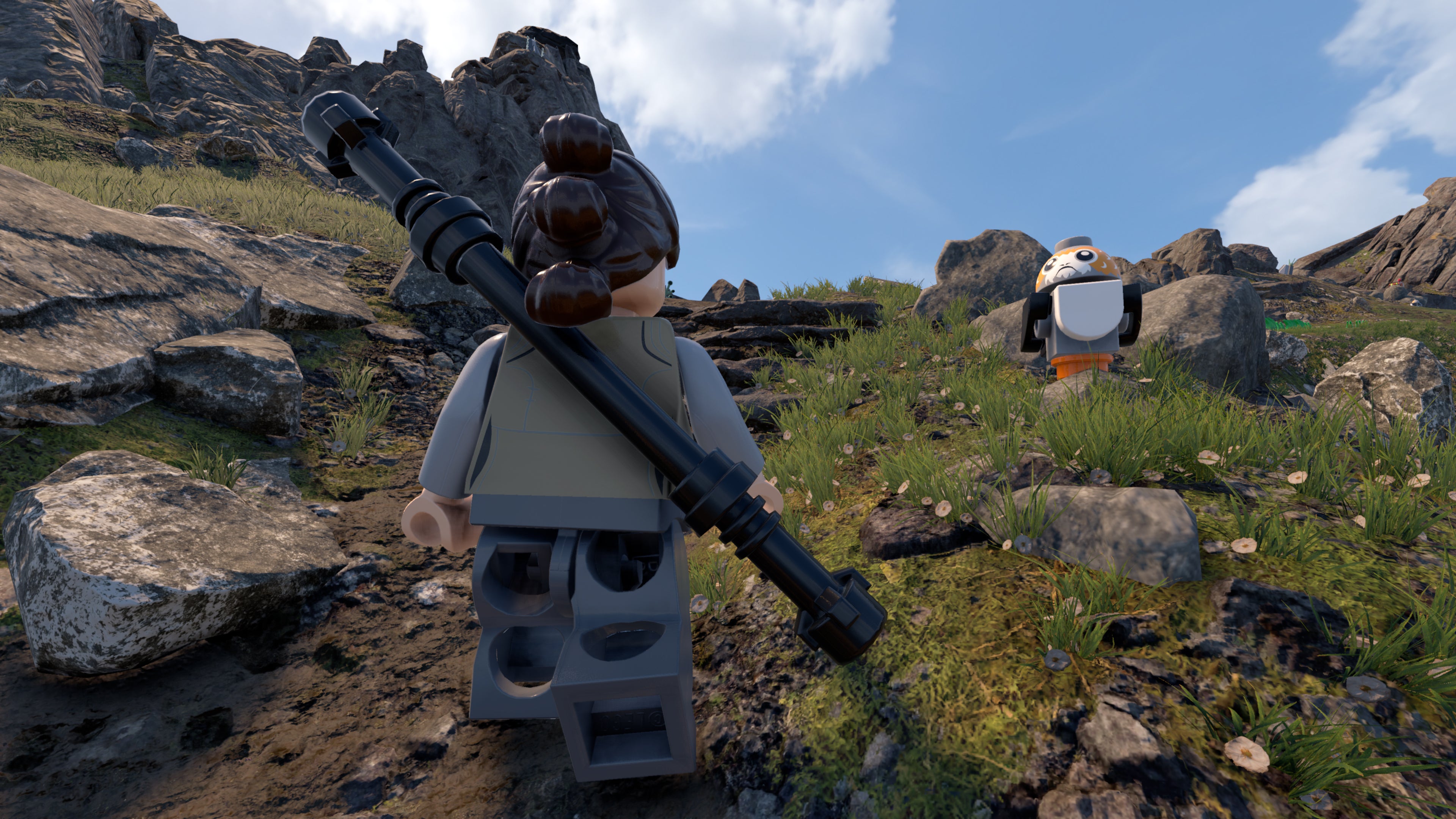 First off, this is TT Games' biggest game to date. There have been some pretty great Lego games in the past, but this one takes the modular build-your-own cake. In a hands-on demo, I got acquainted with Episode 4's intro (all 9 main Star Wars series are present, with nods and bytes from spin-offs like Rogue One poking their heads in here and there for fun). Two levels and a little bit of the world of Tatooine Center took me almost two hours… and I sped through the game to see as much of the game as possible. It's huge. Fixed. Galactic.
Each level – as well as all the collectibles and secrets you've come to expect from this game – has three unique level challenges for you to complete; a first for LEGO. Additionally, there are three tiers of rewards for collecting everything in a level, and sniffing out every last block and secret earns you Kyber Stones – a resource that allows you to unlock more abilities per class (Hero, Jedi, Villain , Scavenger, Bounty Hunter, Villais, Dark Side, Astromech and Protocol Droid), which in turn can reveal new levels and secrets to you. Much like Super Mario Odyssey and its powerful moons, experimenting with fun things in cheeky ways could unlock more Kyber Bricks for you.
It's collect-everything catnip, and to underscore all the snooping you'll need to do to find anything worth finding, TT Games also brings its penchant for puns, alliteration, and puns a. Granted, those of us who remember the "silent comedy" era of Lego games will mourn the goofy (if very specific) humor that went along with it, but the scripts, impressionism, and clever digs at iconic ones Star Wars moments here are just as worthy of praise as anything the studio has done before.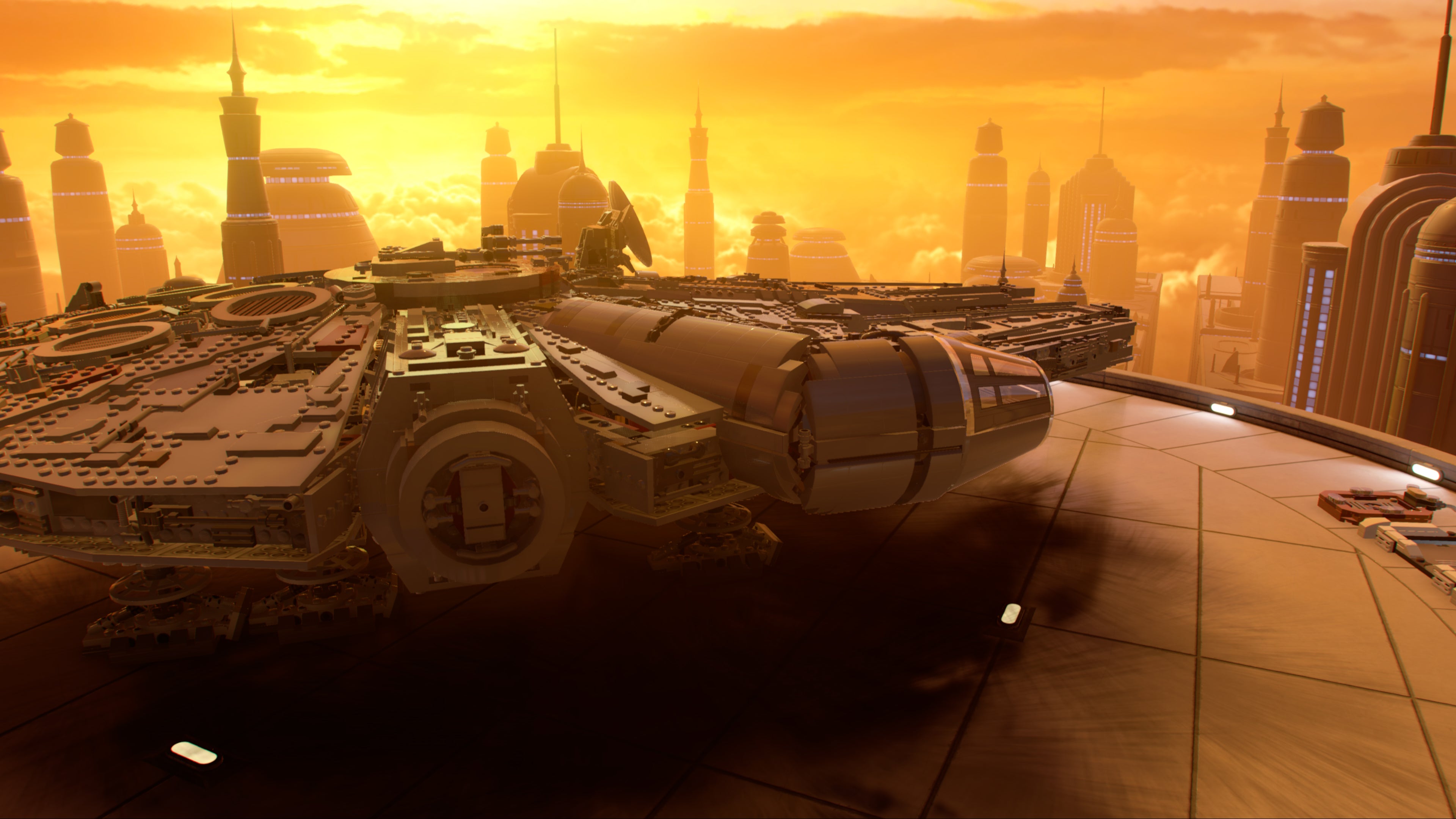 But what's the point of piercing every wall, breaking every object, and replaying levels to take advantage of the new branching paths you can take when everything is boring as dishwater? Compensating for some of the repetition of later Lego games, TT has packed Lego Star Wars: The Skywalker Saga with new mechanics and moment-to-moment improvements: Combat has a combometer, making it feel more like a 'my first Arkham' system and requires more thinking to break through enemy armor; You can now take cover and aim down sights when it comes to gunfights. and the abilities of each have been rethought to feel more authentic to the Jedi/Dark Side fantasy when playing both sides. Blasting fuel tanks shut in Tusken Raiders as Obi-Wan and hearing them squeak as they shatter into pieces is – I'm sorry to say – sadistically brilliant.
Between breaths, puzzles are still as important as you'd expect from a LEGO game – and yes, these can still feel pretty slow. But hey, this is primarily a no-brainer. At least this time, there are multiple solutions to puzzles – whether it's hacking, item-smashing, or lite-platforming stages, there's usually multiple paths (and they're not too obscure). And when the nostalgia wears off and you roll your eyes at the structure of the levels, you can switch to open space battles, smuggling runs, dogfights and more. There is so much to do in this game that it's almost overwhelming.
And there are "well over 300 characters". So when you're tired of working through Luke, Obi-Wan, or Rey's stories, you can head over to the character screen and choose to play as Jabba, Salacious Crumb, or even Babu Frick (if you want). Bored in a level? Switch to a rancor and run amok by scaring civilians around a town – it's not rampage in GTA, but it's a nice change of pace, and it's always fun to watch all the NPCs scatter and run.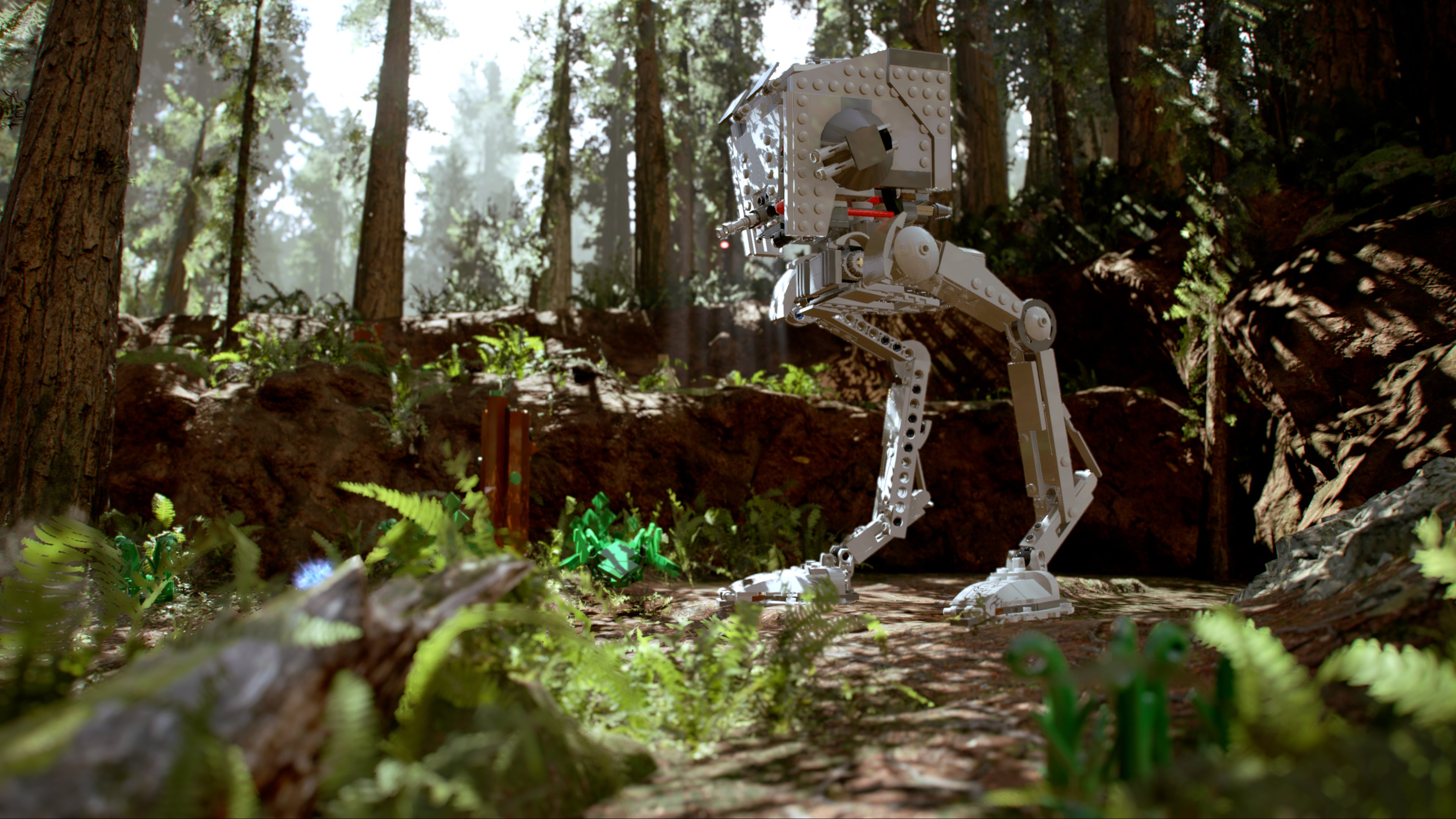 Towards the end of a presentation before the hands-on demo, TT Games showed me a "Galaxy Rave" where the developer turned Hoth's Echo Base into a giant glitter ball and played a Berlin techno version of the Imperial March – which made up all the creatures and characters dance in the game. This is apparently just one of the many different mysteries that you can unravel. Wild.
TT Games claims this game is "a tremendous achievement for the studio" and you can see why. From the luscious little Lego dioramas depicting each episode in the menu to the ridiculous scale of the game as a whole, having actually gotten my hands on what TT Games has been cooking up since at least 2019, I understand why this game has turned out the way it did is longing to manifest like a power spirit before all of us.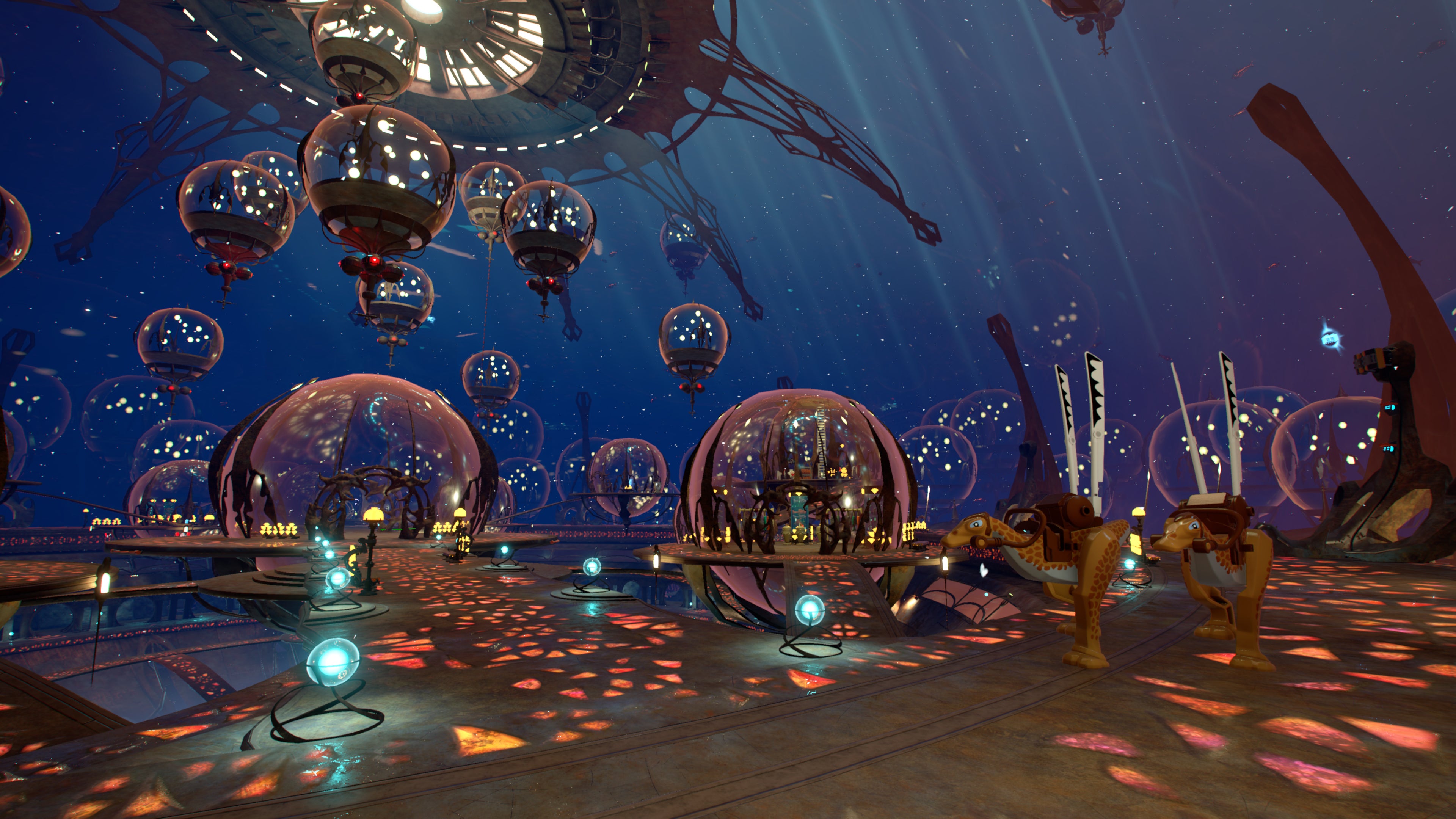 This isn't just another title that's churned out to fulfill a license agreement and constantly taking up space on game store shelves, no – this is a proper, honest video game that, like all those Lego Star Wars sets, is meticulously made was put together you love. Lego Star Wars: The Skywalker Saga is a love letter to Star Wars, Lego and family-friendly gaming. Yes, it's a shame it's not the soft-spoken, goofy comedy-pantomime it used to be, but it oozes charm and inventiveness and playfulness that perfectly captures the spirit of Lego.
Honestly, it's a dream come true for Star Wars fans and kids (of all ages).
Lego Star Wars: The Skywalker Saga is in development for PC, PS4, PS5, Xbox One, Xbox Series X/S and Switch and will be released on April 5th.
https://www.vg247.com/lego-star-wars-skywalker-saga-tt-games-preview Lego Star Wars: The Skywalker Saga is TT Games' biggest – and quite possibly best – licensed game to date