Liverpool boss Jurgen Klopp admits he deserved the red card after being 'over the top' at office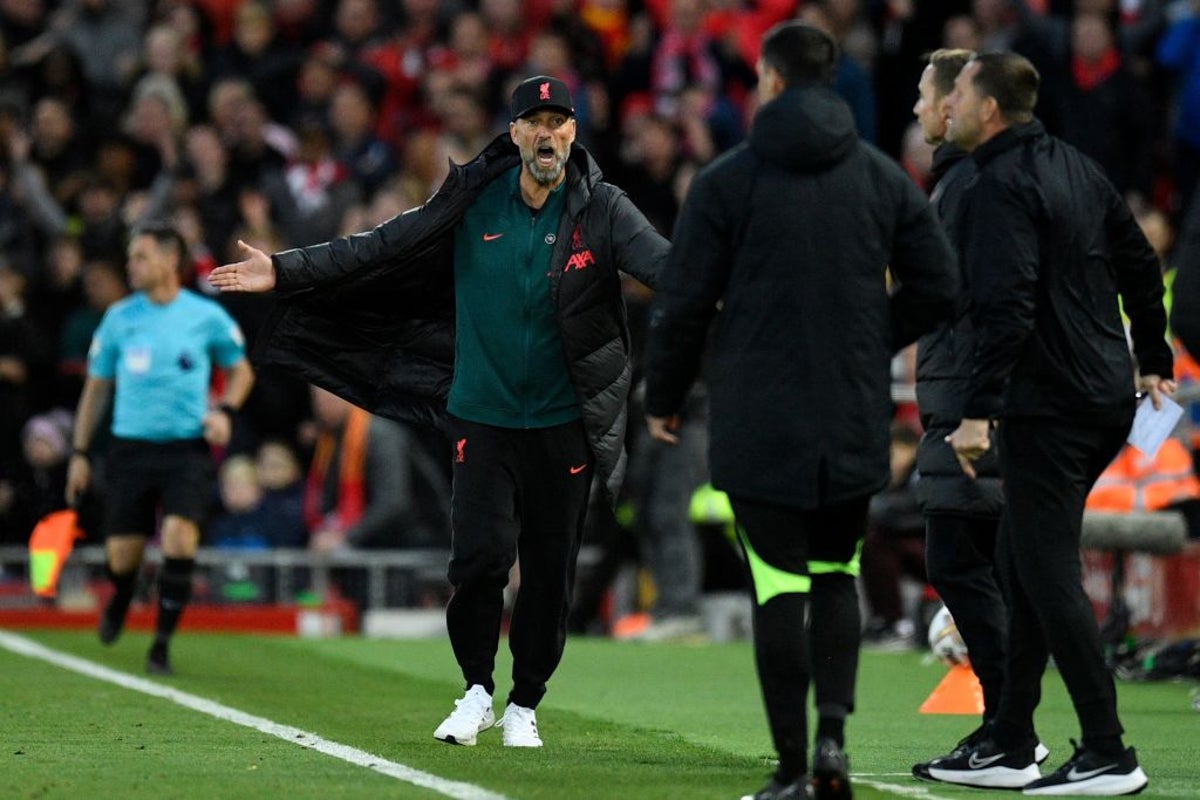 Jurgen Klopp admitted he deserved to be sent off in Liverpool's 1-0 win over Manchester City and said he was not proud of losing his cool and being "over the top".
The Liverpool manager was shown a red card by referee Anthony Taylor for yelling at assistant referee Gary Beswick.
But Klopp said he was saddened that officials ignored what he described as the "clearest foul I've ever seen" for Bernardo Silva's challenge on Mohamed Salah, who scored Liverpool's goal.
"Red card, my fault, I overdid it at the moment," said Klopp. "I know myself, I'm 55 and I deserve a red card. I lost it in that moment and it's not okay, but as a bit of an apology I'd like to mention how on earth can you miss this foul? How is it possible?
"It's the clearest foul I've ever seen in front of the linesman and it doesn't bother him. I had the perfect view of the linesman, we were 1-0 up and the moment I slammed shut. I'm not proud of it."
Klopp was delighted with his side's performance as they became the first team to beat City in the Premier League since Tottenham won at the Etihad Stadium in February.
He added: "It's incredibly difficult against the best team in the world, but we deserved the three points with an incredible performance. That was a top performance from all the boys."
Klopp said it was a mistake when Salah's number appeared on the board as he prepared for the move minutes before the striker scored the crucial goal.
The only worry for Liverpool in an injury-plagued season when Diogo Jota was injured in injury time. They will judge the striker to see if he will rest.
Klopp added: "I can see someone kicked his foot and maybe the muscle was overstretched after 96 minutes."
https://www.independent.co.uk/sport/football/jurgen-klopp-red-card-liverpool-man-city-b2203958.html Liverpool boss Jurgen Klopp admits he deserved the red card after being 'over the top' at office