News
Madonna: I'm "lucky" to be alive a month after hospitalization
Madonna says she is grateful to be alive a month after being discharged from hospital with a "serious bacterial infection".
According to multiple reports, the Queen of Pop has been on the mend since late June, when she was found to be "unresponsive" and was rushed to a New York City hospital for treatment.
Her longtime manager Guy Oseary confirmed in a statement on June 28 that Madonna had left intensive care, during which he told fans she is likely to become pregnant a full recovery. The star was discharged from the hospital one day later.
On Sunday there seemed to be Madonna is much better how she spent time with son David Banda and daughter Lourdes Leon in photos posted to Instagram.
"Love from family and friends is the best medicine," she wrote, wrapping her arms around Banda at first. "A month out of the hospital and I can think."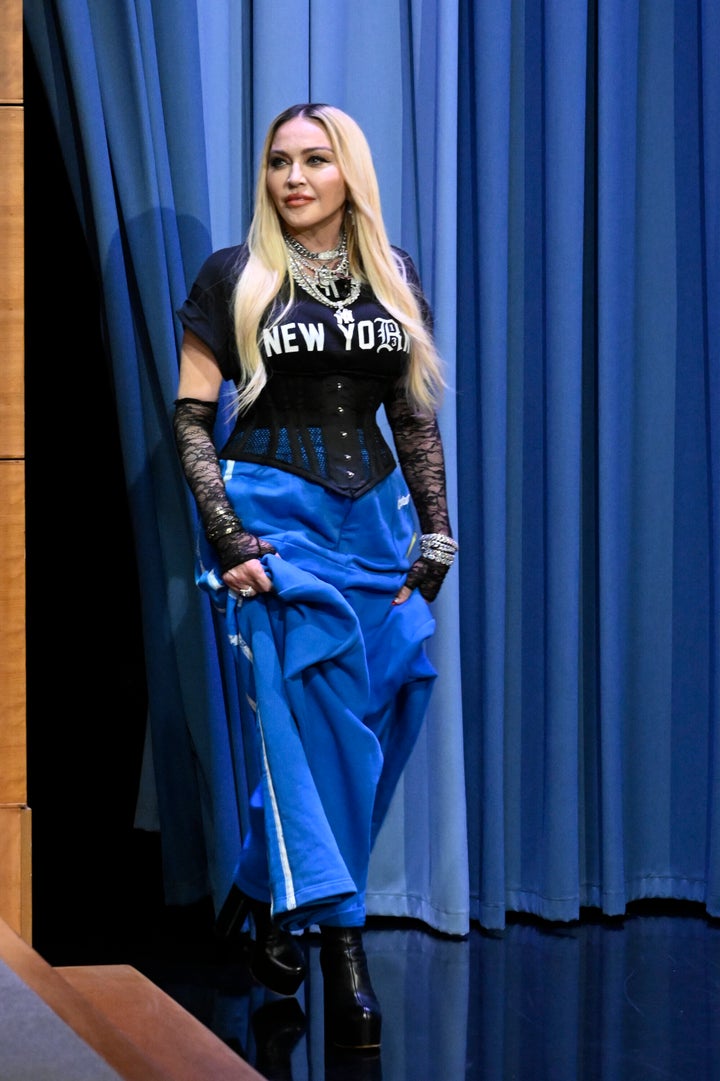 "As a mother, you can really tap into the needs of your children and the seemingly endless giving," the "Lucky Star" singer continued, also captioning a glamorous photo with eldest daughter Leon. "But when push came to shove, my kids really showed up for me and I discovered a side to them that I had never seen before."
In addition to Leon and Banda, Madonna is a mother to son Rocco Ritchie, daughter Mercy James and twins Stella and Estere James.
"It made all the difference," the star continued. "So does the love and support of my friends."
Madonna pointed out some special pieces of jewelry in the photos, in which she showed off an Andy Warhol polaroid by artist Keith Haring while wearing a jacket with Michael Jackson's face on it.
She called the scene "a perfect triangle of brilliance" and paid tribute to artists "who have touched so many lives, including my own."
Thanking her manager Oseary for the Warhol artwork, Madonna said, "I sobbed when I opened this gift because I realized how lucky I am to be alive." And how lucky I am, these people and to have known so many others who have also passed away."
The "Music" singer ended on a spiritual note, writing, "And thank you to all my angels who protected me and let me stay to finish my work!"
Madonna publicly addressed her health concerns in an Instagram post earlier this month, thanking fans for their "positive energy, prayers and words of healing and encouragement."
"I felt your love," she wrote. "I am on the road to recovery and incredibly grateful for all the blessings in my life."