Mario Kart Live: Home Circuit Developer Makes Hot Wheels Mixed Reality Racers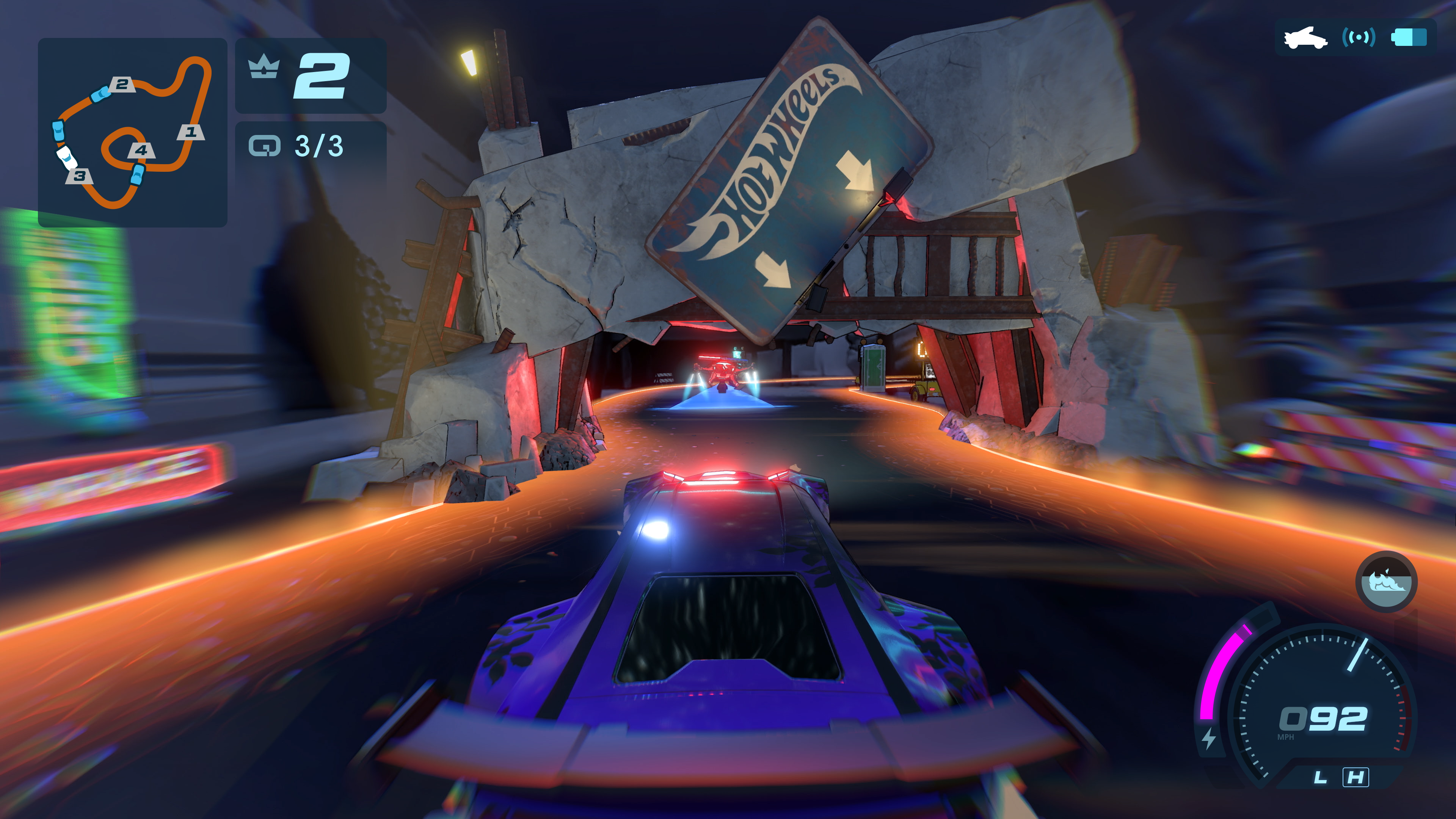 Velan Studios, the developer behind Mario Kart Live: Home Circuit and Knockout City, which will unfortunately be going offline soon, has unveiled Hot Wheels: Rift Rally, a new mixed reality racing game coming to PlayStation 5, PS4 and iOS on the 14th appears march.
Like Mario Kart Live: Home Circuit before it, Hot Wheels: Rift Rally includes a number of physical components – in this case, a remote control car known as the Chameleon RC, and four "mixed reality gates" that courses use to create reality -world – all of which morph into something more exotic when viewed on a screen.
The Chameleon RC, for example, can take on the look of over 140 different vehicles, from classic Hot Wheels cars (think Twin Mill, Bone Shaker, Gotta Go and Mach Speeder) to a range of Rift Rally originals.
In terms of gameplay, Hot Wheels: Rift Rally features a gate-free stunt mode – where the goal is to string together drifts, wheelies, and burnouts to achieve high scores and earn rewards – as well as a campaign mode. The latter is where the gates come into play, where players can create their own mixed reality track and explore maps to compete in races and complete objectives.
Hot Wheels: Rift Rally will be priced at $129.99 when it launches on March 14th.
https://www.eurogamer.net/mario-kart-live-home-circuit-dev-making-hot-wheels-mixed-reality-racer Mario Kart Live: Home Circuit Developer Makes Hot Wheels Mixed Reality Racers