Mass graves of tortured bodies, including a baby, discovered in liberated Ukrainian cities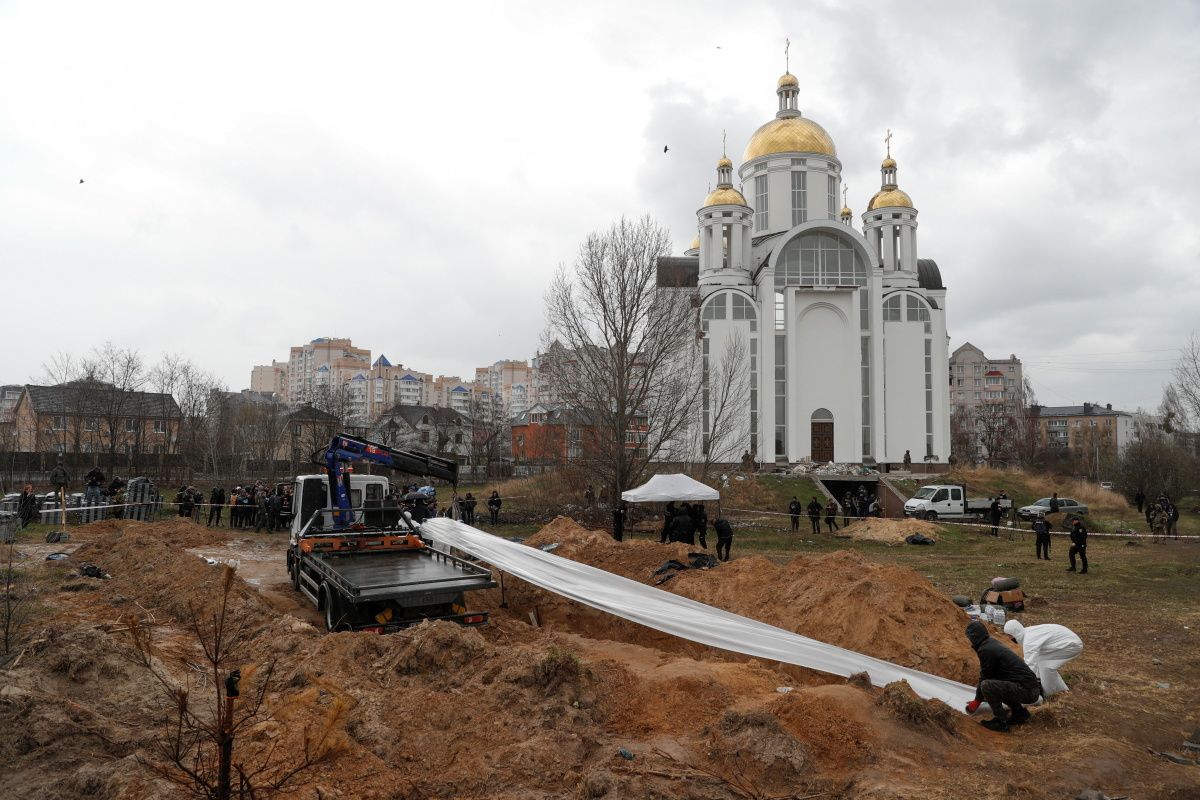 Mass graves containing bodies with traces of abuse have been discovered in recently liberated areas in the partially Russian-occupied Donetsk region, Ukrainian authorities said.
A total of 78 bodies were exhumed from mass graves found in the cities of Lyman and Svyatohirsk, the Donetsk regional prosecutor's office announced in a statement published on Telegram on Tuesday evening.
Some of the bodies showed "obvious signs of a violent death," according to the agency.
"The victims had gunshot wounds, broken ribs and skulls, and mine blast injuries," read a machine translation of the statement.
Among the reported dead was a 1-year-old girl who was buried next to her family in Lyman.
Photos shared on Facebook by the Donetsk Regional Prosecutor's Office showed Ukrainian authorities inspecting graves and body bags that appeared to be cordoned off.
Russian troops shot people in the streets during their occupation, local residents claimed.
In one incident, Russian forces shot and killed a father in Sviatohirsk whose son required immediate medical attention due to numerous injuries. Both reportedly died.
Killing, torturing or taking hostages of non-combatants in war is against the Geneva Conventions.
"This is how the 'second army in the world' fights. It destroys Ukrainian lands, destroys cities and villages, kills our citizens and leaves only sorrow and death," said the Donetsk Regional Prosecutor's Office.
Prosecutors and law enforcement officials have started conducting investigations and trials in the liberated cities of Donetsk, Pravda reported, citing the bureau's head Pavlo Uhrovetskyi.
Similar mass graves have been found in areas of Ukraine previously occupied by Russia.
A grave found in Izium, in northeastern Ukraine's Kharkiv region, contained at least 440 bodies, officials said.
Investigators have uncovered evidence that people buried in the city were tortured, Ukrainian President Volodymyr Zelenskyy said in a televised address.
Russian forces have been accused of massacring and indiscriminately attacking civilians during the invasion of Ukraine.
The United Nations Human Rights Monitoring Mission in Ukraine found that 50 civilians, including women and children, were executed in the city of Bucha, according to a report released in late April.
About 280 people were found buried in mass graves in Bucha after Russian troops drove them out of the city.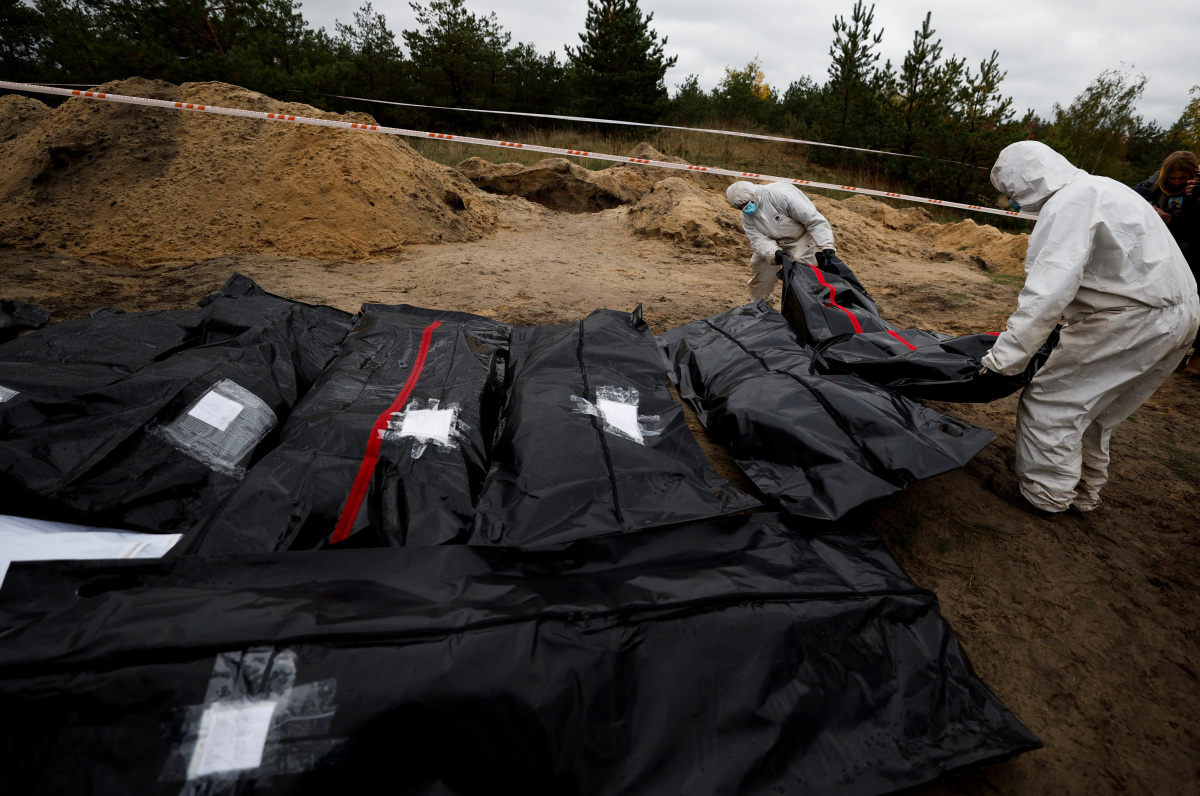 Related Articles
https://www.ibtimes.com.au/mass-graves-tortured-bodies-including-baby-discovered-liberated-ukraine-cities-1839437?utm_source=Public&utm_medium=Feed&utm_campaign=Distribution Mass graves of tortured bodies, including a baby, discovered in liberated Ukrainian cities