Matt Hudson-Smith almost gave up track and field to join the army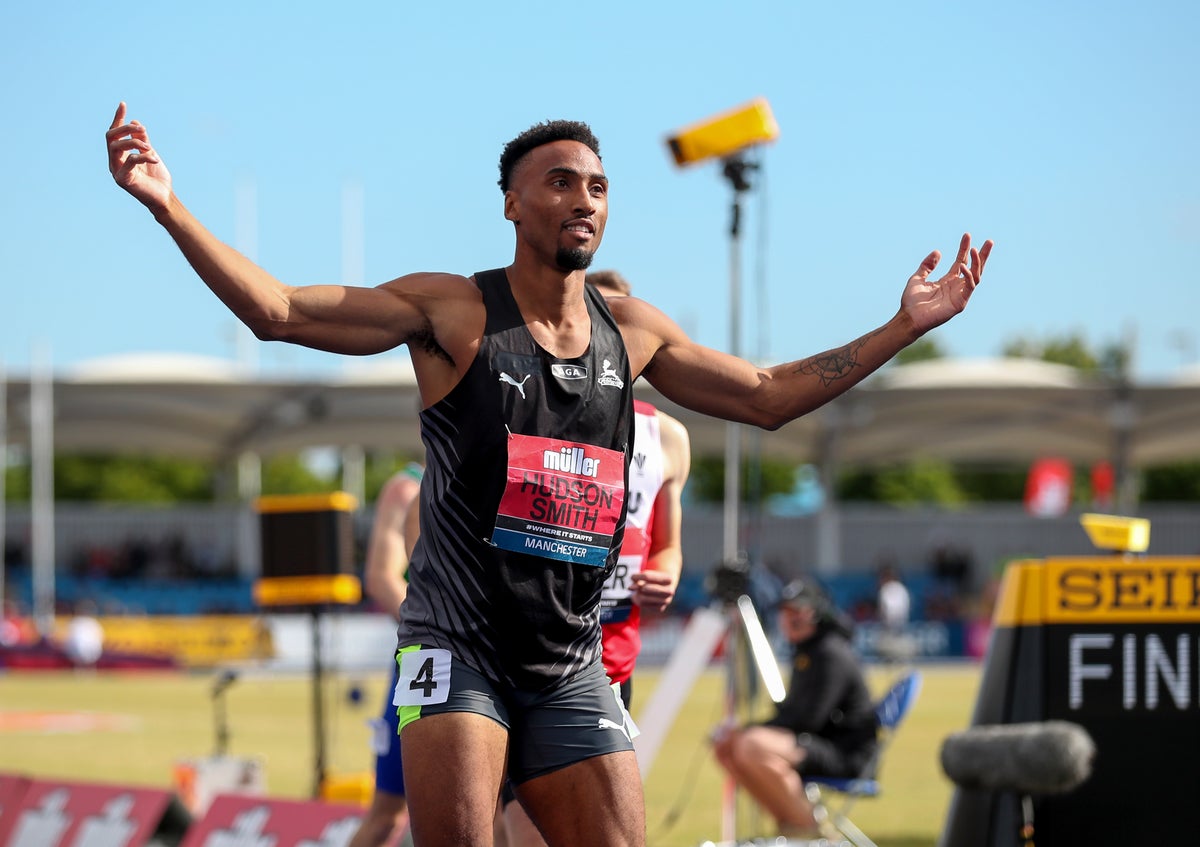 Matt Hudson-Smith revealed that he almost gave up athletics to join the army.
The European 400m champion returns to Eugene almost two months after breaking the British record for the World Athletics Championships.
He broke Iwan Thomas' 25-year-old 400-meter record when he ran 44.35 seconds at the Diamond League meeting at Hayward Field in May.
Much was expected when an 18-year-old Hudson-Smith ran 44.97 seconds in 2014, but before his opener on Sunday he admitted he almost ran away.
He said: "It was just a bit of fun and games that I was good at. In 2014, two weeks before I did 44, I was working at Asda in Glasgow and enlisted in the army.
"I didn't want to study. I didn't really know what I would do. I just went through life. I didn't really have much in my bank account.
"From one race my whole life changed. I had an agent, I had sponsors coming at me from left, right and center, I learned about taxes, I learned so much.
"It started from going out with my buddies and having a good time until I was thrown into the limelight and panicking about tea bags because you hear about people failing tests about contaminated meat and stuff like that.
"It was just growing pains. I panicked, left, right and center. You want to go out with your buddies, but you can't because you're playing Wayde van Niekerk for a week.
"You move from a bus to the UKA leagues to a flight every week and compete against the best of the best that you see on TV. It was manic."
It's been a long road for the Wolverhampton-born runner, who won the European title in 2018 after struggling with three stress fractures in his back and nearly losing his left leg to a gangrene ulcer in 2012.
Injury also forced him to miss last year's Olympics, but the 27-year-old feels at ease with his journey.
"Definitely. When I first got into the scene, people like Adam (Gemili) and Dina (Asher-Smith) were always in the spotlight on the track," he said.
"I was always in the background. I never ran the 400m until I showed up the year I ran a 44. It's funny to look back on my time now because I've never really taken the career seriously.
"Anyone who says they've prepared their whole life for this is lying to you because it's different when you're really there. And the fact is, I never prepared for it, I never expected it.
"In 2013 I took a year off and thought, 'If it happens, it happens', but actually it was a delaying tactic because I didn't want to go to college. Everything happened quickly and I just had to learn in front of everyone.
"It was my first year in 400m. I didn't do any laps, juniors or anything like that. I just learned at work. You've seen the triumphs, the failures, everything. Now I understand the sport and everything that happened.
"There's nothing that can upset me anymore because I've been there and done it, been in a world record race, been in an Olympic final, won medals.
"It's draining. I never really experienced injuries until I turned pro and you're at the limit every day because you're up against a guy who's turning 43.
"You push your body to the limit in training because if you're not on your game, you're going to look stupid."
https://www.independent.co.uk/sport/matt-hudson-smith-army-wolrd-athletics-chamionships-b2124752.html Matt Hudson-Smith almost gave up track and field to join the army