Meet Annica Rantala, CEO of Women's Activewear Brand: Stronger
Stronger is a Swedish born D2C lifestyle brand specializing in activewear for women worldwide, combining comfortable, premium and breathable materials with unique aesthetics. Our mission is to make life more active and fun by blurring the lines between exercise and relaxation.
Founded in Stockholm, Sweden in 2013, Stronger quickly became a key local competitor to giants such as Nike and Adidas and quickly became one of the best-selling activewear brands in our home market.
Since then we have expanded to over 100 markets. Launched in the UK in 2018, Stronger is currently one of our fastest growing markets.
It is very important to us that our clothes are designed for the women who wear them and not for how men perceive the clothes they wear, as activewear is often created traditionally. Inspired by nature and natural elements, our in-house artists' hand-drawn prints are designed to represent our customers' inner and outer strength; The two lines you see in our collections represent the balance between the two.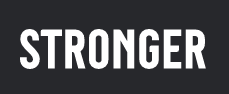 What is the story behind the founding of the company?
Stronger was founded in 2013 at a time when an active lifestyle was becoming more popular and fashionable and the fitness boom was also fueling the athleisure trend.
Our founders saw a gap in the market for a brand that produces high-quality sportswear for use in and out of training. Stronger was originally launched as an activewear brand, with all garments being made from breathable materials with fits designed to be supportive of different body types, yet versatile enough to be used beyond training purposes.
How has the company performed during the pandemic?
As a full D2C brand with an engaged online consumer community and not dependent on brick-and-mortar retail, we have been fortunate not to be impacted by the pandemic.
From the start, well before Covid, our ability to build online communities and work closely with influencers has been a key factor in Stronger's success. Another reason is our unique product development and design process, which is based on customer feedback and market testing, as opposed to industry trends, and is agile enough to be regularly adapted and updated to reflect customer tastes.
Those two things have served us well during the pandemic – we've done what we've always done by trusting and listening to our customers and developing the quality products people have been asking for.
We have continued to grow our offering and range during the pandemic, responding to the requests of our community. In 2020 we added loungewear, with products made from soft materials and for ultimate comfort. In the same year we also launched our swimwear collection which has proved to be very popular.
What can we expect from Stronger in the future?
We are on a strong and consistent course and the future looks very bright. Our growth has been consistent for many years, with our expansion over the last half decade being particularly good. Global sales grew by 1000% between 2018 and 2021 and our website now has 15 million unique visitors worldwide and processes over 50,000 orders each month.
Much more is to come from Stronger. We will continue to listen to our customers and deliver the best products we can to inspire healthy lifestyles and empowerment inside and out. Our mission is to help women around the world find the strongest version of themselves by living active lifestyles – we will keep working hard to do just that.
https://techround.co.uk/interviews/meet-annica-rantala-stronger/?utm_source=rss&utm_medium=rss&utm_campaign=meet-annica-rantala-stronger Meet Annica Rantala, CEO of Women's Activewear Brand: Stronger