News
Melissa McCarthy reveals the one thing she hated about filming Gilmore Girls
When the whimsical, small-town magic of Stars Hollow — the fictional Connecticut community where "Gilmore Girls"was discontinued – seemed a little too good to be true, because it was.
Or at least according to Melissa McCarthy, She played Sookie St. James on the popular seven-season series, whose 2016 Netflix revival airs Gilmore Girls: A Year in the Life.
The "Little Mermaid" star revealed this recently Weekly entertainment Her "most disliked" aspect of working on the popular series from 2000 to 2007, which sounds pretty uncool.
McCarthy explained that while the show is set in New England, which has a colder climate for most of the year, the show's filming location was in much hotter Burbank, California.
"Sometimes we were crammed in coats, but in Burbank it was actually 112 degrees," the actor told Entertainment magazine. "And we said, 'Ooo, Connecticut.' And no one explains why I have malaria and why I break out in a sweat." McCarthy said things reached a boiling point while the cast was filming the Season 1 promotional poster.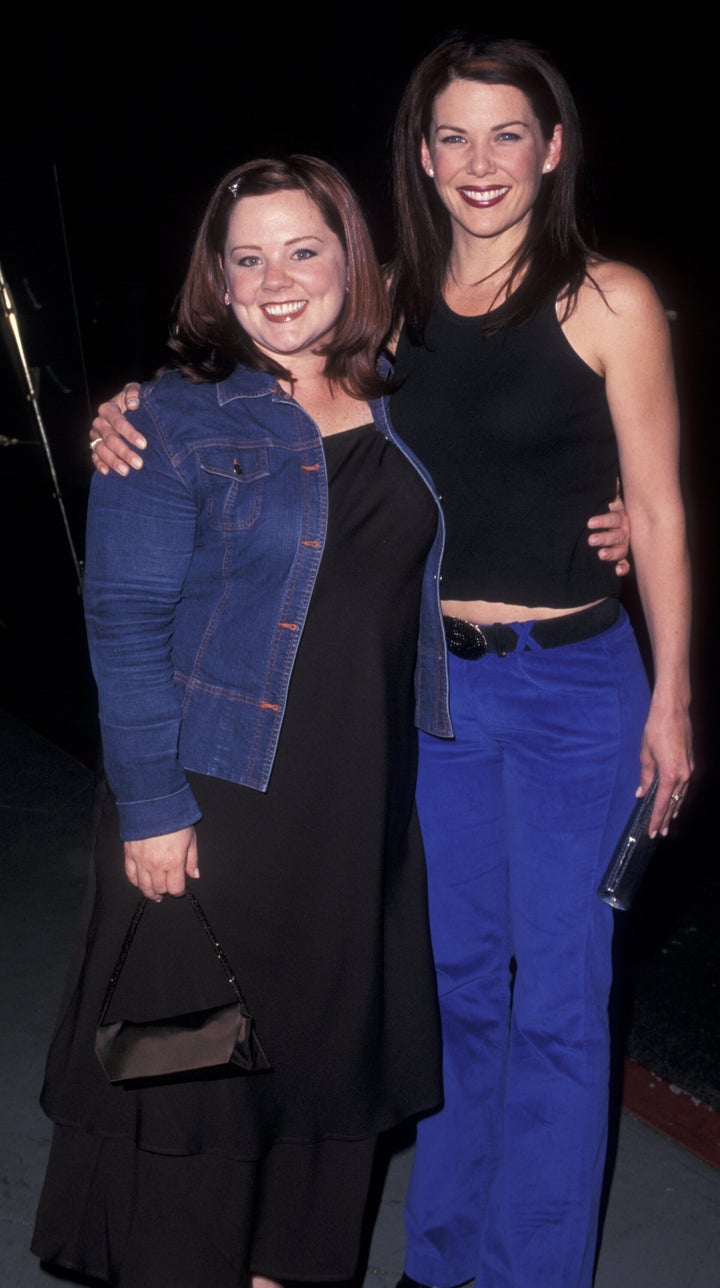 "When we did our first poster, someone passed out," McCarthy admitted, without naming a specific cast member. "For example, we were just outside because we were cold, because we were all wearing coats and trying to look stormy. Sweat in weird places and they're like, 'Look cold!'"
The Emmy winner also opened up about what she thinks her character Sookie and her husband Jackson (Jackson Douglas) are up to today.
"She has about 42 kids," McCarthy told Entertainment Weekly, describing a rather stressful rhetorical situation that would make most sweat. But McCarthy thinks the fictional couple would deal with that stress in an extremely relaxed way.
"I think they grow weed," McCarthy added of Sookie and Jackson. "I think she and Jackson still cook, but I think she makes edibles."
Despite Sookie's penchant for the high, McCarthy appeared perfectly sober herself when she appeared to be calling out Gilmore Girls creator Amy Sherman-Palladino for narration TVLine in 2016 McCarthy was to "damn busy" to appear in the highly anticipated Netflix revival of the series.
When a fan tweeted McCarthy imploring her to take the time to "return to Stars Hollow" for the revival, the Spy star tweeted:
"Thanks for inviting me, but unfortunately nobody asked me or Sookie to come back to Stars Hollow," McCarthy said, adding. "Wish you all the best!!"
Sherman-Palladino's comment was valid. Since McCarthy's groundbreaking performance in 2011's The Bridesmaids, her star power has increased significantly and she has become one of Hollywood's most sought-after comedy actresses.
Despite the drama, McCarthy ended up having a brief cameo in the final episode of "A Year in the Life" — thankfully, Sookie appeared in her coat-less scene.