Music merchandise is big business. But for touring artists, it's callously unfair.
The following MBW column is by Eamonn Forde (pictured), a veteran music industry journalist and the author of The Last Days of EMI: Selling the Pig. his new book Leaving the Building: The Lucrative Afterlife of Music Real Estateis available now through Omnibus Press.
---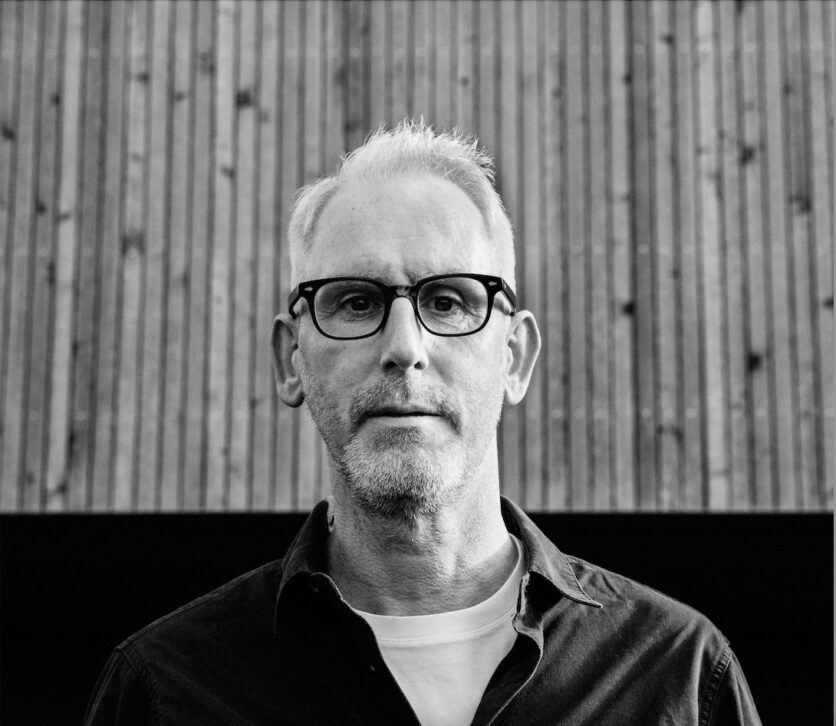 Les McQueen, the unworldly but perpetually frustrated former rhythm guitarist in Royston Vasey's greatest (only?) glam rock band Crème Brûlée, certainly had the music industry number. "It's a shit business," he sighed sadly. "You will find out."
In early March I attended a performance of Dry Cleaning at The Forum in Kentish Town, north London (capacity: 2,500).
The day before the show, Dice texted me to let me know there would be no merchandise stand at the venue.
Instead, a pop-up shop would be open from 4pm to midnight on the day of the show, selling all manner of dry cleaning-related items. It was at the Abbey Tavern – a nine-minute walk from the venue. It was by sheer coincidence on the same day as a subway strike, so a lot of people were walking in and out of the venue.
The reasons for this were varied, but fundamentally it was part of a growing resistance to venues taking a significant chunk of merchandise sales.
Something, it seems, is in the air.
In the final week of 2021, The Charlatans' Tim Burgess tweeted about the fact that certain UK venues are cutting 25% of a band's merchandise sales when they play there. "A quarter of the full retail price," he said wrote. "Vinyl doesn't even have that distinction to begin with."
Burgess added, "To be clear, it's often a completely separate 'concession company' with which the venue deals under contract. A kid who has never heard of the band sells our stuff while our merch clerk stands aside for the night – the whole system needs to be addressed."
This prompted the Featured Artists Coalition to set up the 100% Venues Directory, which lists the venues in the UK that do not receive a cut from an act's merchandise sales.
There is a Google Docs spreadsheet that currently lists over 370 venues in the UK that do not charge. Venues can add themselves to the list.
The majority of venues listed have a capacity of less than 500 (many even less than 200), showing that grassroots venues usually feel morally and ethically responsible for not imposing cover taxes on new and niche acts.
Fortunately, there were some four-figure venues in the list – so kudos to the Boiler Shop in Newcastle (cap: 1,000), the Pavilion in Colwyn Bay (cap: 1,600), the Barbican in London (cap: 1,943), the Kasbah in Coventry ( cap: 1,350) and the Troxy in London (cap: 3,100).
Rather than publicly ranting about the injustices of it all, Dry Cleaning was the rare instance of an act that directly responded to what they saw as an untenable policy at a mid-size capital venue.
While many UK venues are rated as poor, their 25% is nowhere near as bad as the 35% required of some US venues. More than a third of the sale price goes to the venue as a commission so the show can basically have a trestle table in the background? The more one runs through these numbers, the harder it is to rise, both morally and economically.
(It's also important to remember that, in most cases, these cuts are to gross income, not net income.)
---
For a t-shirt selling for £15, a UK venue costs £3.75. The law must prepay the design, manufacture and delivery of this t-shirt (also note: costs are increasing due to Brexit and the need to make goods more sustainable and source from ethical factories).
These artists also have to pay for the people selling the items, which increases their touring costs. Her manager will get her share. And the act is taxed on gross receipts (of which the venue has already taken its share).
If they struck a multi-rights deal, their label could also get a cut. Leaving the act with… the square root of very little.
"The conundrum is this: either the deed accepts the bid and accepts that commodities are now a low-margin business for them; or they have to pass the cost on to the fans."
The conundrum is this: either the deed accepts the bid and accepts that commodities are now a low-margin business for them; or they have to pass the cost on to the fans.
These are the same fans who are already paying increasingly higher prices for tickets and are often met with "surprise" booking fees and service fees when they get to the ticketing site checkout. Then, when they arrive at the show venue, they are charged premium beverage prices that break the definition of "premium."
Here someone benefits enormously. It's just not the artists or the fans.
---
Talking to people who work in the live business say this is an issue that has "always been there" and has completely normalized. It was simply accepted as "one of those things" – a sort of event levy on success. Although the acts pay to rent the venue and bring in fans who spend at the bar (of which the act doesn't get a percentage).
However, there was an even more gruesome twist in dry cleaning attitudes here.
The night of her show, it was like stepping back in time. On the way in, there was the less-spotted ticket seller, who stood brazenly by the side of the venue, selling tickets for a little more than they would normally cost.
As I left the venue, there were – and I'm probably making a terrible generalization here, as I'm sure they are absolutely gracious to their families – several "shady" gentlemen selling counterfeit dry cleaning supplies on the sidewalk right in front of the Venue.
Some fans were apparently unaware of the Abbey Tavern pop-up, mistaking these "characteristic" vendors for actual agents working on behalf of the band.
Knowing about the Abbey Tavern, other fans shouted that this was "dodgy merch" and urged the other fans not to buy it.
Her words fell like snow on a roaring stove. Handfuls of cash were handed over to the rogue traders for clothing items that are unlikely to survive the third wash.
Bands now risk nefarious characters capitalizing on their mortal resistance to venues by settling on the pavement outside that very venue to sell counterfeit merchandise. And none of that money goes into the plot.
---
Well, that's pure speculation, so stick with me: these smugglers are unlikely to source their shirts from factories that pay their workers well and respect workers' rights. Again, that part is pure speculation, so stick with me: these bootleggers are also unlikely to be paying taxes on their earnings. (But that's probably ok as I'm sure they donate all the money raised to charity…)
After two years – long, painful and financially precarious – of not touring due to the pandemic, the acts are slowly returning. They can often make a small profit on goods to cushion future attacks on their earnings.
Venues will of course have their justification for taking that 25% of merchandise sales as they've also had a terrible time in the pandemic. Still, it all feels callously unfair for acts that are still weathering the storm.
Fighting back against the venues and trying an alternative works like a hoot for opportunistic smugglers to ruthlessly circumvent your moral stance in order to make money off you. And then rub it on your face. how they laugh.
Dry cleaners and other acts that follow their example are apparently damned if they do and damned if they don't.
In this crappy business in 2022, it boils down to musicians being taken to the dry cleaners in different ways.music business worldwide
https://www.musicbusinessworldwide.com/music-merchandise-is-big-business-but-for-touring-artists-its-callously-inequitable/ Music merchandise is big business. But for touring artists, it's callously unfair.