New looks of the Witch Queen Destiny 2 appear in the latest trailer
We have another short trailer for the upcoming season Fate 2 expansion – Witch Queen. While before we get to the small glimpses of the world in these title trailers, this trailer is special because it gives us a proper look at the world. New exotics coming to the game.
In total, we were provided with a great sample disc of weapons, armor shards, ice shards, and a bit of weapon crafting that also goes well! While we weren't given anything super important like weapon stats or detailed descriptions of exotic abilities, we were able to get the gist of each. You can check out the embedded trailer below:
Starting off strong, we see weapon crafting in motion as the player seemingly manually adjusts the characteristics your crafting weapon has. Don't know how we unlock these or if we're limited to a certain number of weapons we can craft, but it's nice to see a visual presentation of the experience. What will the experience be like.
Next are exotics. We start with Grand Overture – a slug launcher that can launch fully automatic missiles at enemies at an insane rate of fire. Beneath this, a small disclaimer states that a battle pass is required for the gun, stating that it is a bonus for purchasing a premium season pass at the launch of The Witch Queen expansion.
Second, we get the Parasite – a grenade launcher that shoots out parasites that deal "increased damage". No clue if that means it deals increased damage on continuous hit, or if it hits a large number of enemies as shown in the trailer, but it's definitely huge.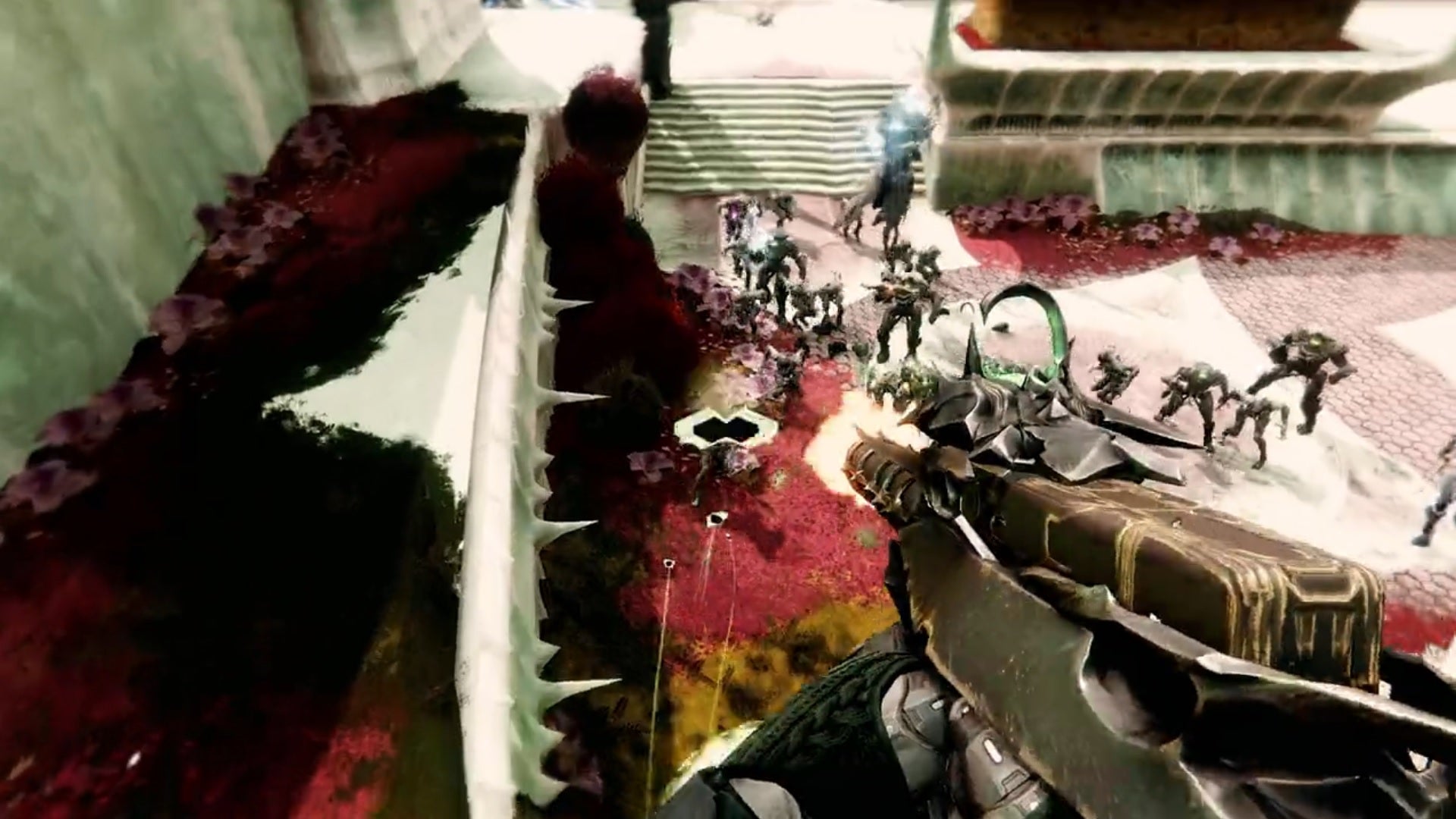 Next up is Osteo Striga, a pre-order bonus SMG that can fire projectiles that look like they'll explode when the enemy you hit is dead. It also looks as though the gun deals damage over time, as surviving enemies glow green and die seemingly out of nowhere. Even so, if you like the look of it, you'll need to retrofit some cashola.
Finally, we get the glaives! The different character classes each receive a different special ability with an uncanny charm shown in the trailer that adds to the user's kit. The giant can fire a dome that protects from the ice, providing unexpected cover for those who need it. Warlock can fire off a healing well, providing much needed support in difficult locations. The hunter is much more aggressive, however, able to shoot lightning from their eerie gulf to tear apart a group of Hives.
Moving on from guns, we get a brief look at some fancy new weird armor pieces. The Hoarfrost-Z titanium chest replaces the typical obstacle with a wall of separation that you can use players with upset states to establish a more useful cover for your gameplay.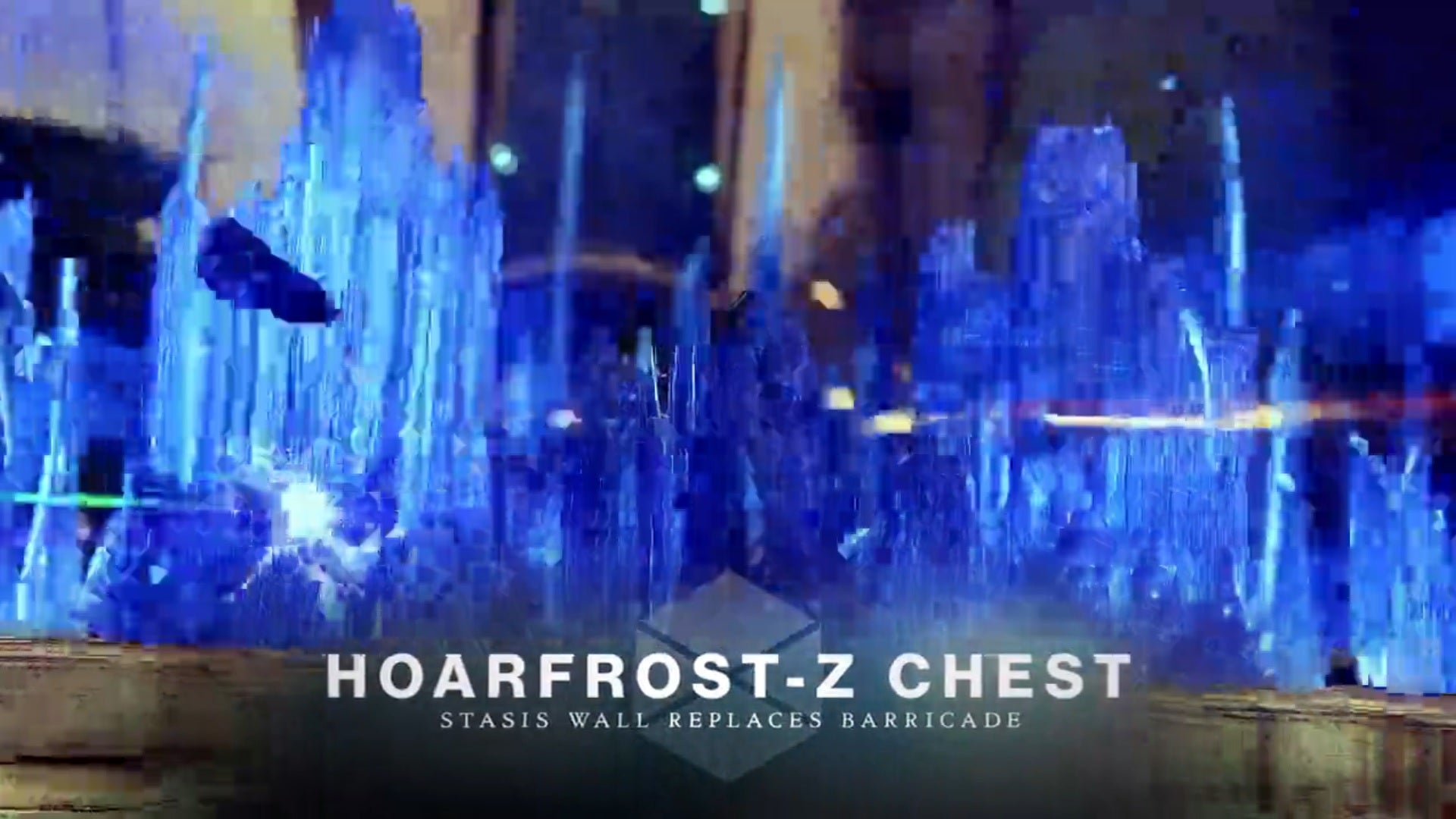 Next, Warlock obtains the Osmiomancy Gauntlet. These give extra coldnap grenades and make them light on target so you can freeze enemies in place more consistently.
The last oddity we see is the Blight Ranger Helmet for hunters. This increases the damage done by reflected projectiles, so be prepared to kill your staff's ultimate and start pulling out some much-needed payback to those trying to harm you. .
So what do you think? Are you hyped about this new expansion? If so, you'll want to start preparing for the launch of The Witch Queen expansion by removing the blacksmith materials that you have stocked up. While you're at it, check out what Destiny Community Thinks About Acquiring Sony / Bungie.
https://www.vg247.com/destiny-2-witch-queen-exotic-trailer New looks of the Witch Queen Destiny 2 appear in the latest trailer