Nick Kyrgios Receives US Open's Biggest Fine for Misconduct in Quarterfinals Loss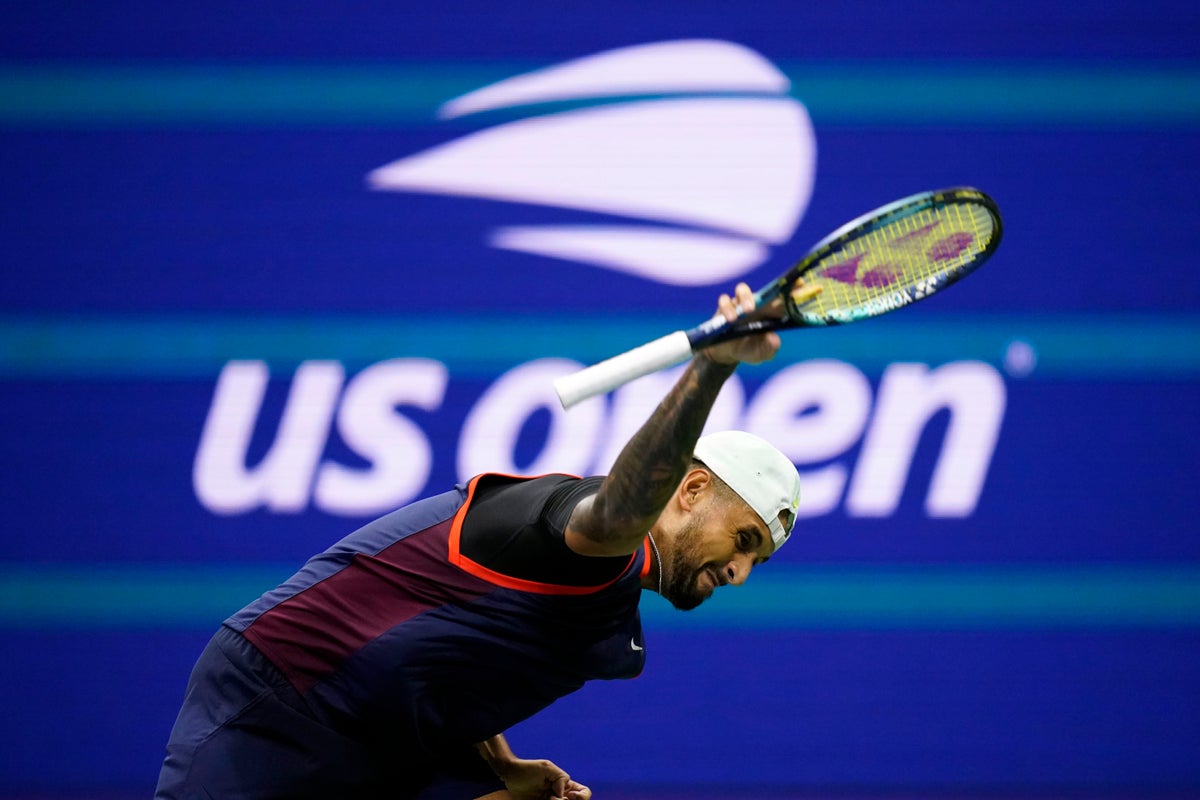 Nick Kyrgios left the US Open with the biggest fine of the tournament for leaks during his quarterfinal loss to Karen Khachanov on Tuesday.
The Australian was cautioned in the third set for throwing a drinking bottle on the floor in anger and then vented his frustration at the end of the five-set loss by destroying two racquets.
The offenses have cost him $14,000 (about £12,000) to bring his total fine to $32,500 (about £28,000) – by far the highest of any player.
The fine was Kyrgios' fifth separate offense of the tournament, with earlier penalties for spitting, cursing and racquet smashing.
The amount is still dwarfed by his $473,200 (approx. £411,000) prize money for the tournament in singles and doubles.
Kyrgios made no attempt to hide his disappointment at the loss as he was aiming for a first Grand Slam singles title.
He said: "I honestly feel like shit. I feel like I let so many people down. I have a feeling these four tournaments are the only ones that will ever matter. It's like having to start everything all over again. I have to wait until the Australian Open.
"It's just devastating. It's heartbreaking. Not just for me, but for everyone I know who wants me to win."
Khachanov meets Casper Ruud in the semifinals on Friday.
https://www.independent.co.uk/sport/tennis/nick-kyrgios-karen-khachanov-amazon-australian-casper-ruud-b2162337.html Nick Kyrgios Receives US Open's Biggest Fine for Misconduct in Quarterfinals Loss