Panels, respect and societal costs: why football shouldn't have been canceled this weekend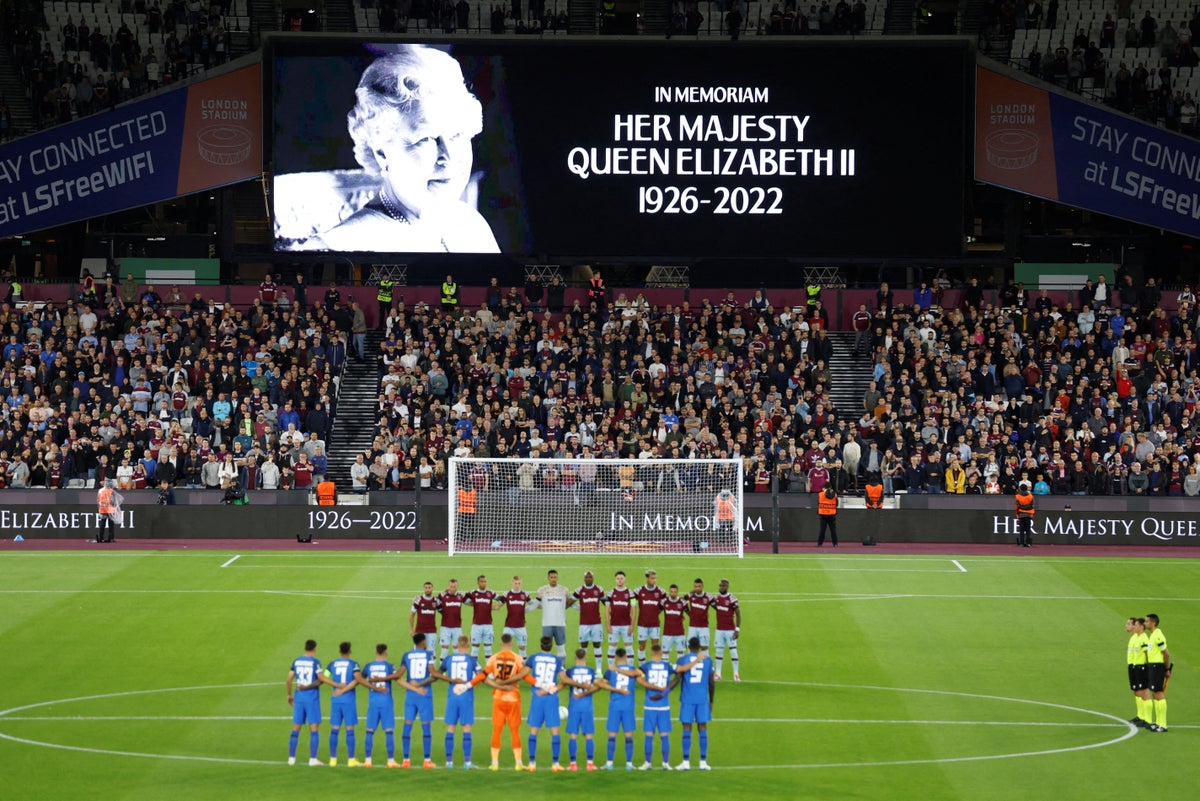 When the Premier League met at 11am on Friday morning, one consideration was paramount and the reason the decision took just 20 minutes.
That was that the late Queen Elizabeth II was Patron of the Football Association with Prince William and the Monarch for over 70 years so the only possible conclusion was to postpone it. It went in, to quote a few sources, for "respect".
This was despite other sports and the fact that there were many serious elements that needed to be respectfully considered. The decision had nothing to do with a lack of policing, which could be an issue ahead of next weekend's funeral and potentially cause a second straight week of postponed games. That is up for debate. This could have significant consequences for many.
With the Premier League announcement coming just over 24 hours before the first game of the weekend, all clubs involved had to plan as if the games were going to happen. This meant an entire economy of freelancers, casual workers, and employees on zero-hour contracts were told they were going to work, a number that ran into the thousands throughout the game.
Clubs themselves may have had to be hit with 25 per cent of fees from the cancellation, which may not be a problem for the Premier League but is a big problem outside. Then there's the amount of food that is wasted, with transportation and storage issues ensuring that not all food can go to Tafel.
Tens of thousands of fans had now made travel plans, with the Premier League's international popularity ensuring that a good number traveled from abroad. Many do not receive reimbursements for travel or hotels. Some determinations are at least possible for those who booked by train to ensure a voucher refund – if you complain early enough.
Chelsea Women were set to play at Stamford Bridge on what would be a momentum-building weekend for the women's game and the Women's Super League.
Then comes the most absurd decision of all: the cancellation of football for children and schools. It's ridiculous and undermines all physical activity messages, especially when so many other sports are going on as normal. This urgently needs to be turned inside out.
It all adds up to a significant societal cost, much of it to the Queen's citizens.
There are a number of polemical arguments that could be made on other sites about how many Britons don't think much of this; that it forces them to mourn; that it actually changes the mood. There was a darkly absurd moment during Manchester United's Europa League game when commentators repeatedly suggested fans had other things on their minds than football, only to set off some harsh chants about the owners, the Glazers.
"These are not Victorian times," said a source involved. "You can't treat sport like that anymore."
Football continued to be played except in 1952 when King George VI died and in 1936 when King George V died.
That's another element. The sport is actually very good at making celebratory memories. While some would of course have insisted the games be cancelled, other affected fans would have wanted to use their games to show respect. Anyone doubt this weekend's games would have been packed? The Football Supporters Association has issued a statement saying it was "a missed opportunity for football to pay its own special tribute".
Above all, there is a poignant symbolism for the people's game that is costing people thousands and negatively impacting their lives – and doing so in the midst of a livelihood crisis of so much financial and emotional austerity – out of deference to what remains an elite institution. And perhaps an improper deference.
It's all the more ironic as more established sports like cricket, rugby and even horse racing – the Queen's great sporting passion – are taking place at a time when football is off.
Add to that the fact that many people are pointing out that one of the things the Queen was most admired for was going on stoically.
The sport found itself in a difficult position here to rightly allow the governing bodies some things. "There was no rule book," said a source. In fact, there were no rules at all, but on purpose. The Ministry of Culture, Sport and Media issued new guidance on national mourning, specifically stating that "there is no obligation to cancel or reschedule events and sporting events… this is at the discretion of individual organisations". This had also been known from planning meetings for years.
When you weigh all the different elements, including the debate over what constitutes 'respect', it's difficult not to conclude that football made a wrong decision. It's difficult not to ask if it's just for publicity and potential criticism Not move.
It has only resulted in so many of the Queen's citizens feeling the cost.
https://www.independent.co.uk/sport/football/premier-league-fixtures-postponed-queen-death-b2163732.html Panels, respect and societal costs: why football shouldn't have been canceled this weekend