Photos show Russian torture chamber in Kharkiv where victims are "brutally tortured".
Ukrainian authorities said they found a Russian torture chamber in northeastern Ukraine's Kharkiv region.
The Security Service of Ukraine (SSU) discovered the room, which Russians dubbed "the basement," in the recently liberated village of Lyptsi, the agency said in a statement.
It was built on premises the statement said were occupied by the so-called "people's militia" of the Luhansk People's Republic (LNR), a Russian-backed breakaway state in Ukraine's Luhansk region.
Alleged photos of the torture chamber released by SSU appear to show a makeshift electric chair and detention cells.
"In the 'prison', militants from the …LNR and Russian military personnel unlawfully detained locals who supported Ukraine's territorial integrity and refused to cooperate with the enemy," the agency claimed in its statement.
"According to an investigation [Russians] brutally tortured prisoners, after which they were forcibly transferred to the territory of Russia," added the SSU.
An ongoing investigation is trying to identify all the victims and perpetrators involved.
It is part of a criminal case by the Kharkiv SSU office and the Ukrainian police, which SSU says is under the procedural supervision of the Dergachivskyi District Prosecutor's Office.
"All accumulated evidence of war crimes committed by Russian soldiers will later be handed over to the International Criminal Court in The Hague so that no war criminal escapes justice," the agency said.
The discovery of the alleged torture chamber in Lyptsi comes almost two weeks after a mass grave containing the bodies of 447 people was found in Izium, Ukraine, after the city was liberated from Russian occupation forces.
Most of the dead showed signs of a violent death, according to Ukrainian authorities, while 30 of them showed signs of torture and summary execution.
United Nations investigators said in a report submitted to the organization's Human Rights Council on Friday that they found "consistent reports of torture and ill-treatment" in Ukraine.
Russia continues to deny torture or other forms of ill-treatment of prisoners of war.
The "cruel treatment and torture" of non-combatants and military prisoners during conflicts is prohibited under the Geneva Conventions.
"Torture or inhuman treatment" and "deliberately causing great suffering or serious harm to body or health" in conflict are war crimes under the Rome Statute of the International Criminal Court.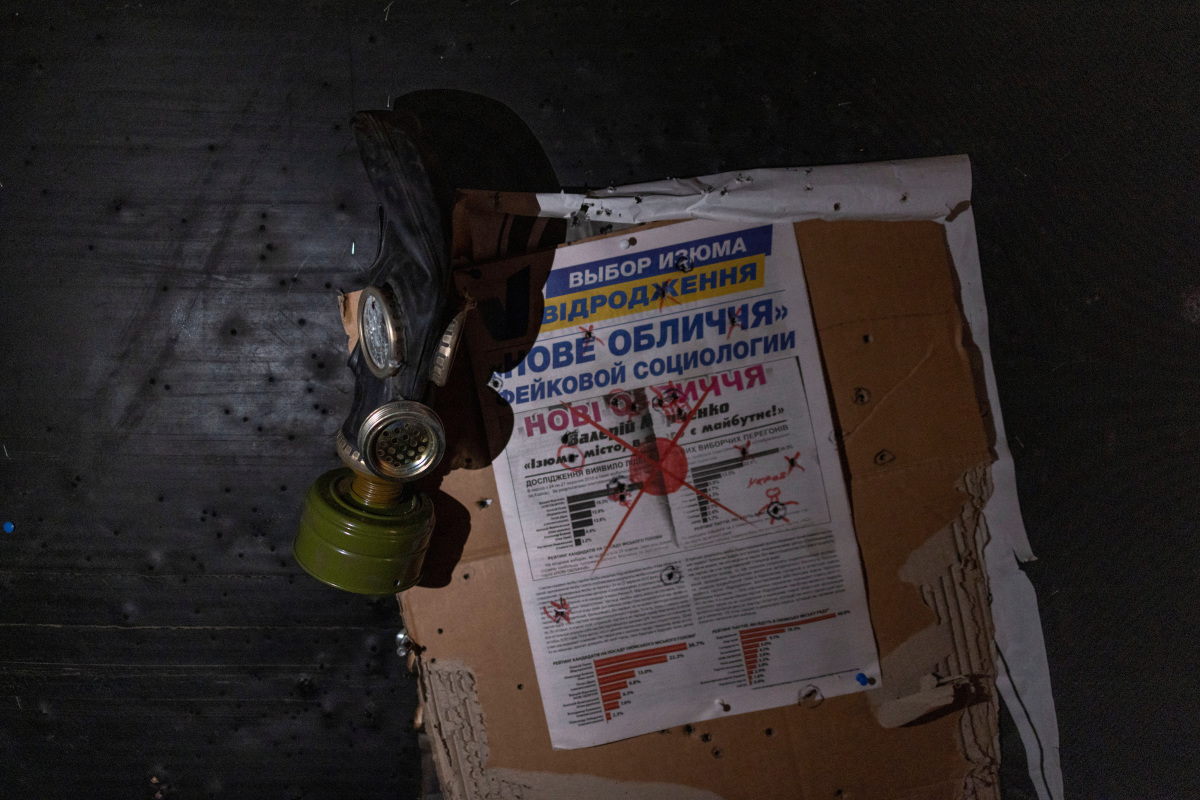 Related Articles
https://www.ibtimes.com.au/photos-show-russian-torture-chamber-kharkiv-where-victims-are-brutally-tortured-1838822?utm_source=Public&utm_medium=Feed&utm_campaign=Distribution Photos show Russian torture chamber in Kharkiv where victims are "brutally tortured".