Pokemon Legends: Arceus – 4 things you need to know about Hisui, the land before Sinnoh
Rolling hills and deep valleys with fresh mountain air. Long, golden beaches with waves crashing on the shore. The settlements are young, bustling, filled with human activity. This is Hisui; setting of the latest one Pokemon game and a location unlike any we've seen in the Pokemon universe before. You most likely know the area as Sinnoh – that's what it's called in modern Pokemon games – but the title was given a long time before that. Diamonds and pearls, in a time 'far in the past', each official Weird game Press Release.
If you're even interested in Pokemon lore, you will know that Sinnoh is based on Hokkaido – the northernmost island of Japan. A quick glance at the region's geography shows it pretty much matches its real-world counterpart. We even had an official map for Hisui to reinforce Game Freak's local inspiration. So it goes without saying that Hisui's legacy will be based somewhat on Japanese history, rather than anything more cosmopolitan (we won't see anything American, British or French based here) , as we did in Unova, Galar and Kalos, respectively).
So in addition to knowing Pokemon Legends: Arcues takes us back in time in a historical Japanese-inspired setting, what else do we know about Hisui? Game Freak and The Pokemon Company have been pretty tight-lipped about the game so far – but that's not to say we haven't sifted through all of the material released for Legends: Arceus so far to pick out some information. Essential information about the main Pokemon. The most mysterious setting of the game to date.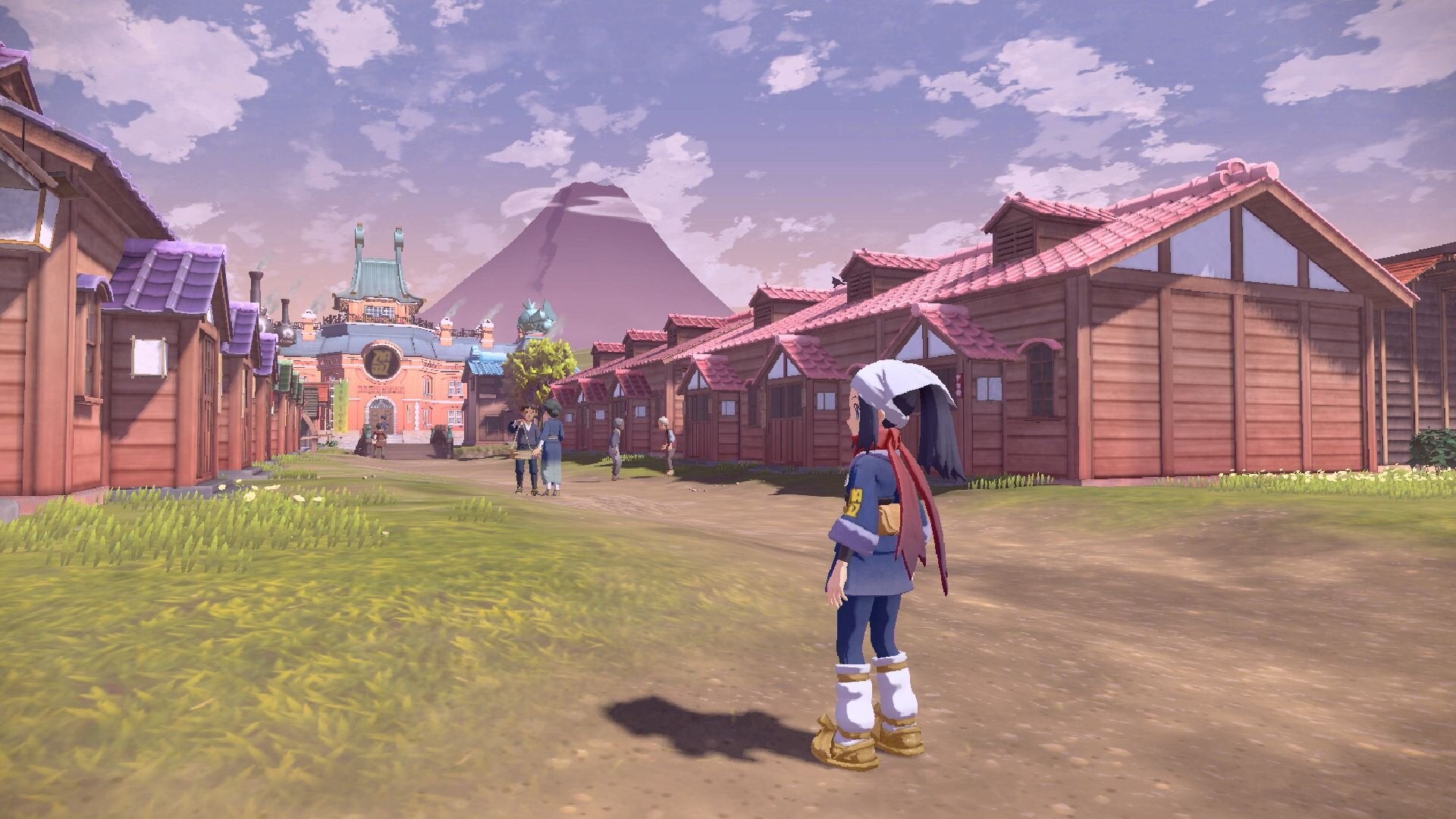 It's almost certainly more recent than feudal Japan

It's tempting to look at Hisui and say 'it's set in an era based on feudal Japan': the player character's costumes and the wooden structures in the towns and villages we've seen. so far look like they fit that era. But Japan's feudal period only lasted until 1603. Steam power and a glass lantern seen in one of the Pokemon Arceus trailers should see us through at least the middle of the ages. 1800 – much later than the feudal period of Japan. What does that mean for the game itself? Well, there's potential for crossovers with other regions we know of in the game's story depth, perhaps – we know Pokemon love to tease other regions here and there, especially when you've completed the main quest line – and that can, hopefully, give us some more insight into what Johto, Hoenn or more exotic regions like Alola and Galar looked like during the same period. period in history.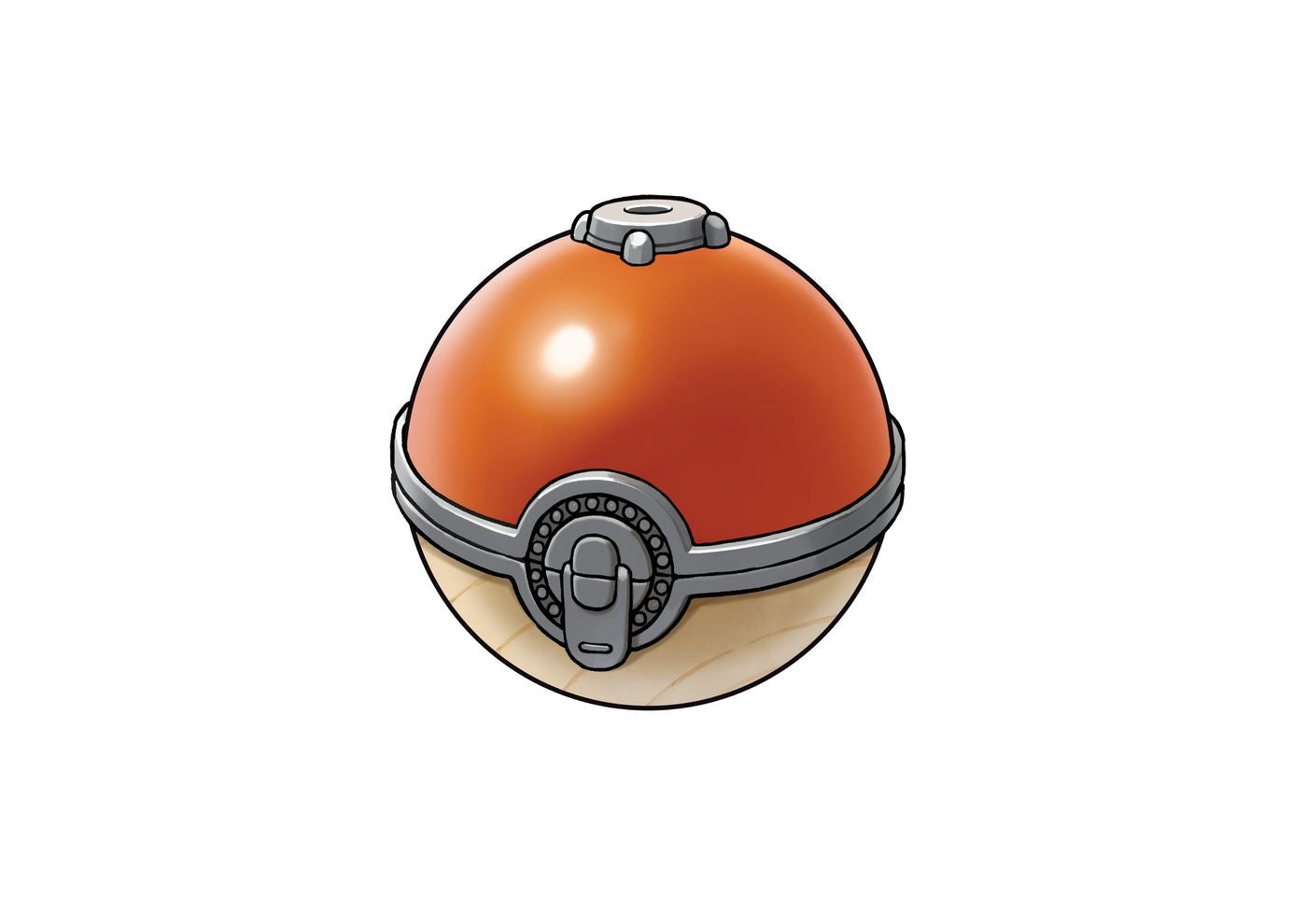 Looks like it's running on steam power

The most telling thing we know about Hisui's technology at the moment comes from the region's PokeBalls. These structures are quite different from the mechanical, laser-based ones we know and love for the past 26 years of Pokemon games. Instead, Hisui's balls are mostly made of wood and will give off some steam when they catch Pokemon. So do we assume that this game is set after the Industrial Revolution? Could we see some rudimentary Pokemon steampunk creations making their first appearance in Hisui's world? We can't be sure yet. There still seems to be a lot of manual labor going on as people tend to land and build new camps and big cities, so it's safe to assume Hisui is being settled; Whether there were any ancient civilizations in this area remains to be seen.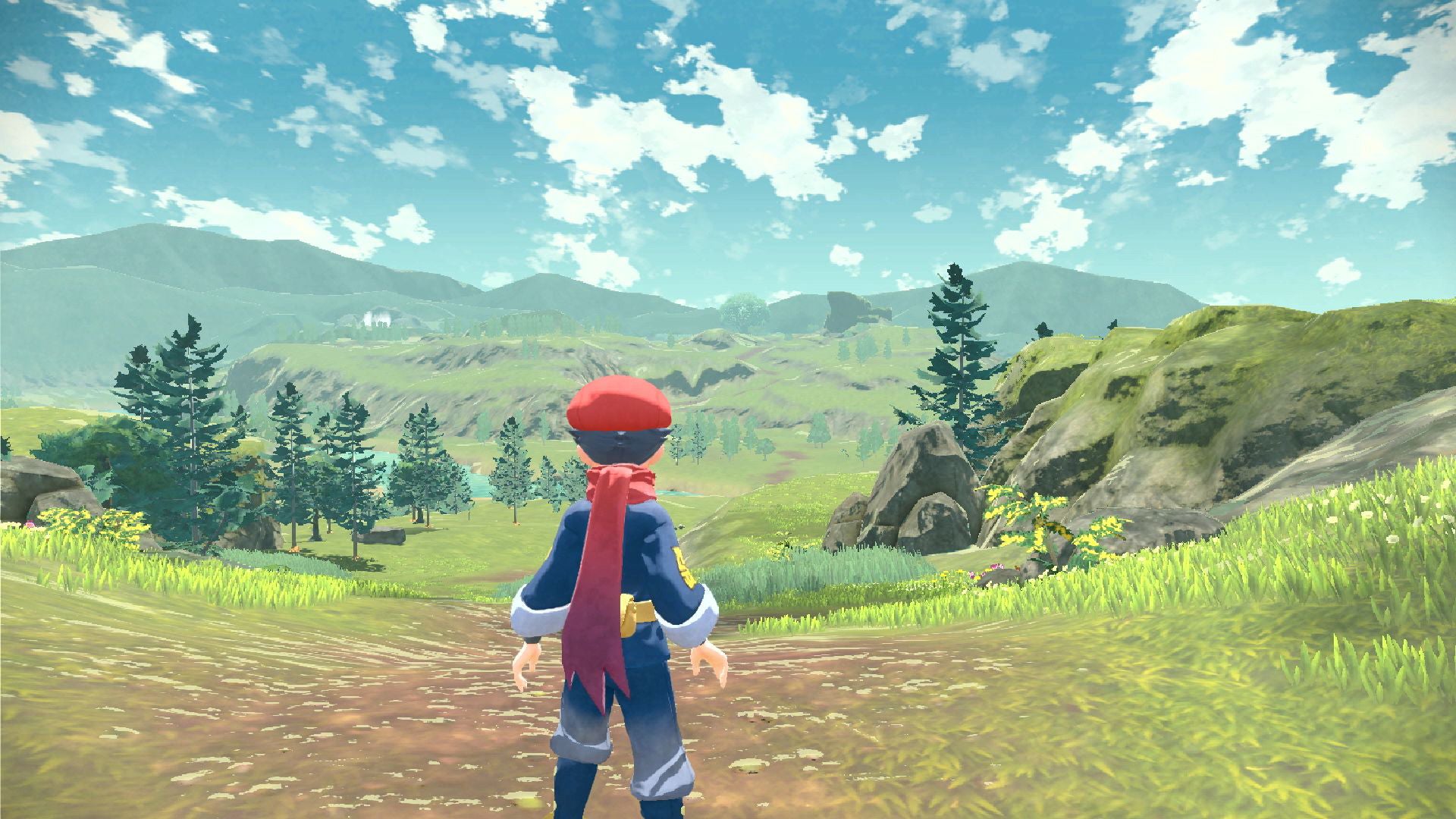 Some Sinnoh landmarks were present

In addition to the massive, imposing presence of Mount Coronet jutting out into the heart of the Hisui region like a monolith, there are several other notable landmarks we've also seen in Pokemon Diamond and Pearl. Going to the top left part of the Hisui map, we can see the Snowpoint Temple, which is inhabited by the Ancient Legendary Pokemon Regigigas. In Gen 4 games, you can't get in here until you've defeated the Elite Four and been inducted into the Hall of Fame. The fact that we can see this on the map, prior to its release, means that Game Freak wants us to know that there will be some connection to the giants of Legend – it's Regice, Regirock and Registeel – and the towering Regigigas itself. Do the giants have anything to do with awakening or appeasing Arceus of the same name? We're willing to bet they will.
You'll also see the Stark Mountain volcano – Heatran's home town – on the horizon there, smoke billowing into the atmosphere. That could indicate the presence of a Fire/Steel-type Pokemon in the lore. There's also a large lake containing a lone island to the right of Coronet, hinting that we'll be interacting with the Guardians of the Lake and uncovering more of the legend that created the Pokemon world. Speak plainly; There will be a lot of legendary Pokemon in this game. However, perhaps that was expected in Pokemon Legends: Arceus.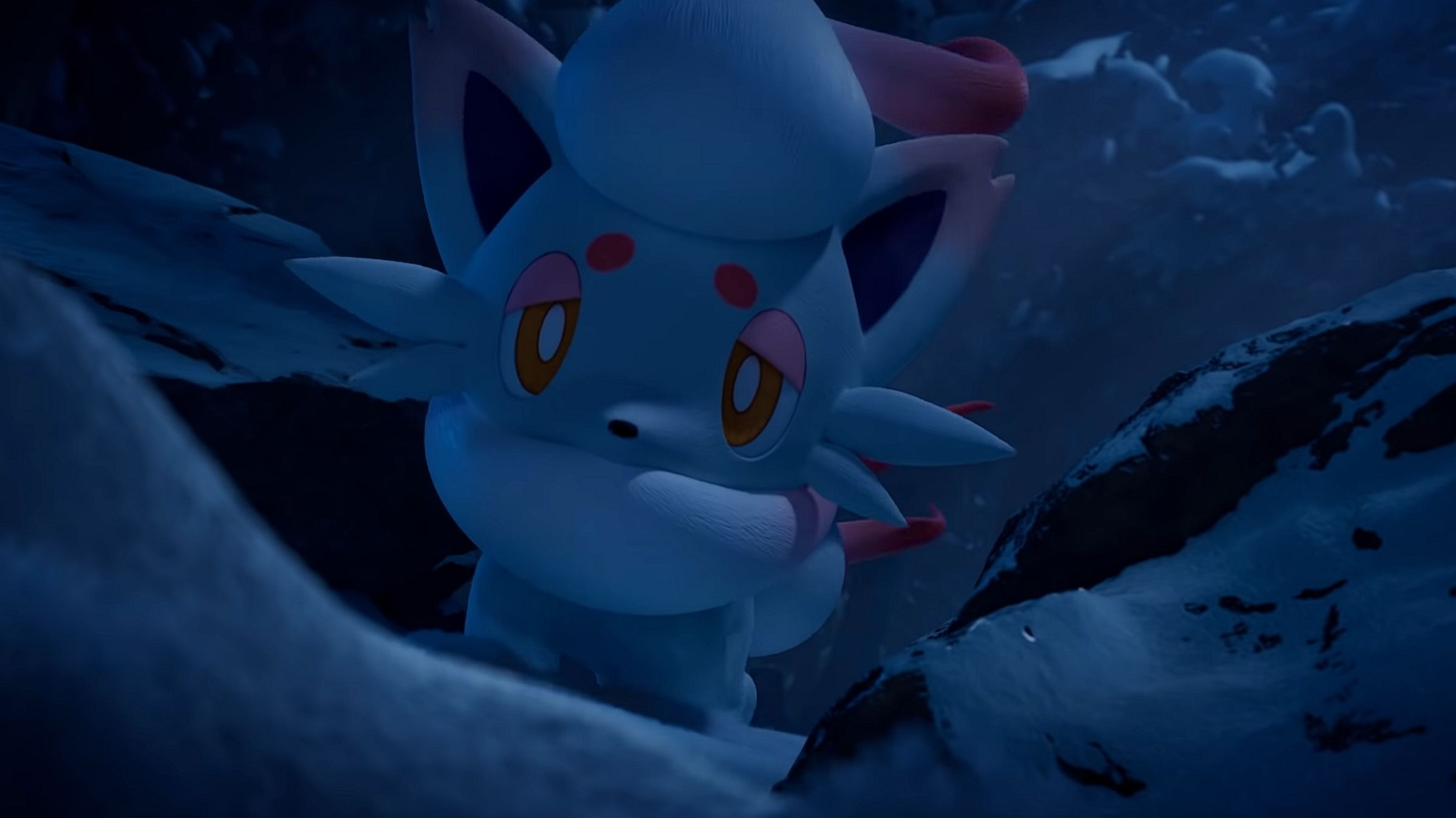 There are only Pokemon in this place and this time

Hisuian's regional forms are a new variant of Pokémon that you can encounter in Pokémon Legends: Arceus. Similar to previous generations of Pokemon, namely Galar and Alola, Hisuian variants differ both in appearance and type from the Pokemon we know and love. But, since we've never seen these Pokemon before – not even in Sinnoh – does that mean they're extinct? Will we never see a Hisuian Zoroark in modern day games? The cute Hisuian Growlithe will never show up at the Pokemon Trainer's party? What happened to Hisuian Voltorb so we'll never see those little wooden balls in Unova, Kanto or Kalos? The disappearance of all these Pokemon – and more, certainly still unannounced – is causing concern. We just hope we get some good answers in the game and our theory of mass extinction hasn't been proven correct.
https://www.vg247.com/pokemon-legends-arceus-hisui-lore-video Pokemon Legends: Arceus – 4 things you need to know about Hisui, the land before Sinnoh