Police were called hours before the crush of the crowd, officials acknowledging shortcomings
South Korean law enforcement officials have released transcripts of 11 emergency calls made hours before the tragic Halloween rush that killed 156 people in Itaewon, South Korea, on Saturday.
The first 911 call was recorded at 6:34 p.m. local time, revealing the first warning of the potential danger to the crowds gathering at the heart of the nightlife.
"This alley is really dangerous right now, people are going up and down so people can't come down but people keep coming up, it gets crushed. I barely managed to get out but it's too crowded. I think you should check it out," said the caller, a transcript of which was released by the BBC.
"This is so scary right now," the caller added.
At 8:33 p.m., another caller to the emergency services reported that people were falling into the street.
"It is too dangerous. I think an accident might happen. It's out of control I think something could go seriously wrong," the second caller warned, The Korean Herald reported.
The final two calls before the tragedy, at 10 p.m. and 10:11 p.m., both warned people were being "crushed to death."
"I think we're being crushed to death here. It's a disaster," remarked the eleventh caller.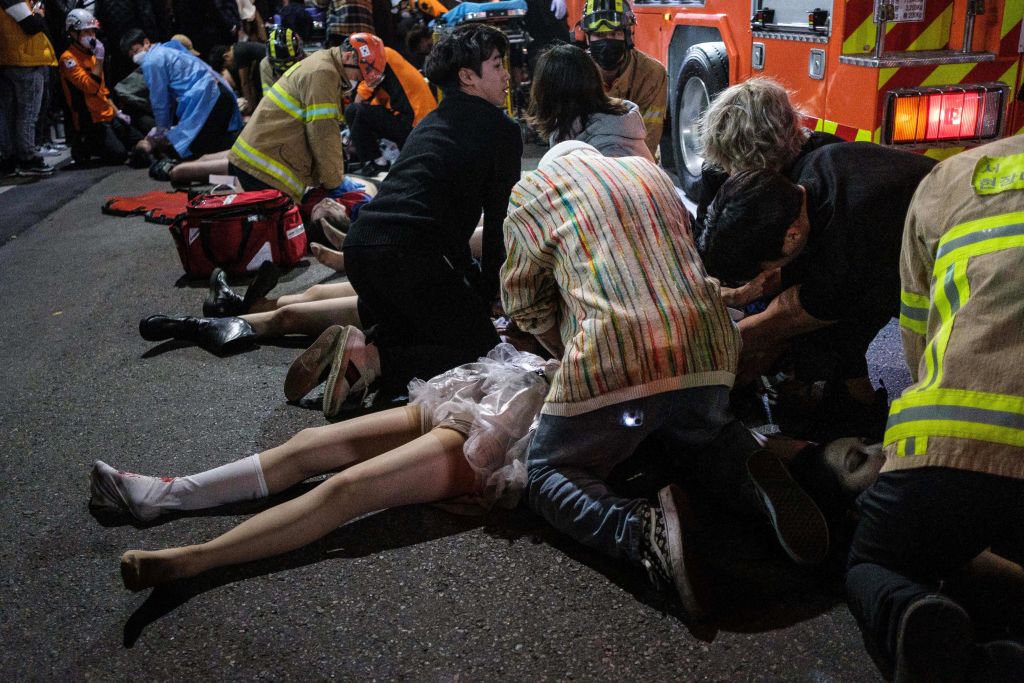 National Police Commissioner Gen. Yoon Hee-keun admitted the agency's "inadequate" crowd control as authorities face growing public scrutiny over the incident.
"I feel a great responsibility as head of one of the government offices involved," Yoon said, as quoted by PBS.
Yoon promised to conduct full investigations to "clarify the truth about this accident."
"The police will do their best to prevent a tragedy like this from happening again," the commissioner general added.
An estimated 100,000 people poured into Itaewon Saturday night with just 137 police officers managing the area. Before the pandemic, police mobilized 34 to 90 officers annually for the Halloween celebrations in the district, NPR reported.
According to the BBC, there were two meetings scheduled by Yongsan-gu Municipal Council in October to discuss how to deal with the weekend event. The meeting focused on COVID-19 precautions, an inspection of food vendors and safety at large venues. However, there is no evidence that crowd control was among the issues discussed.
Seoul Mayor Oh Se-hoon apologized for the incident while sharing a moment with the parents of one of the victims.
"Yesterday when I tried to comfort a person with a daughter who was hospitalized at the National Medical Center, they said their daughter would survive and they believed it," the mayor said.
"But I heard she died this morning. I'm sorry my apology came so late."
President Yoon Suk-Yeol declared a week of national mourning after the tragic incident. The leader also called for the use of technology such as drones for effective crowd management.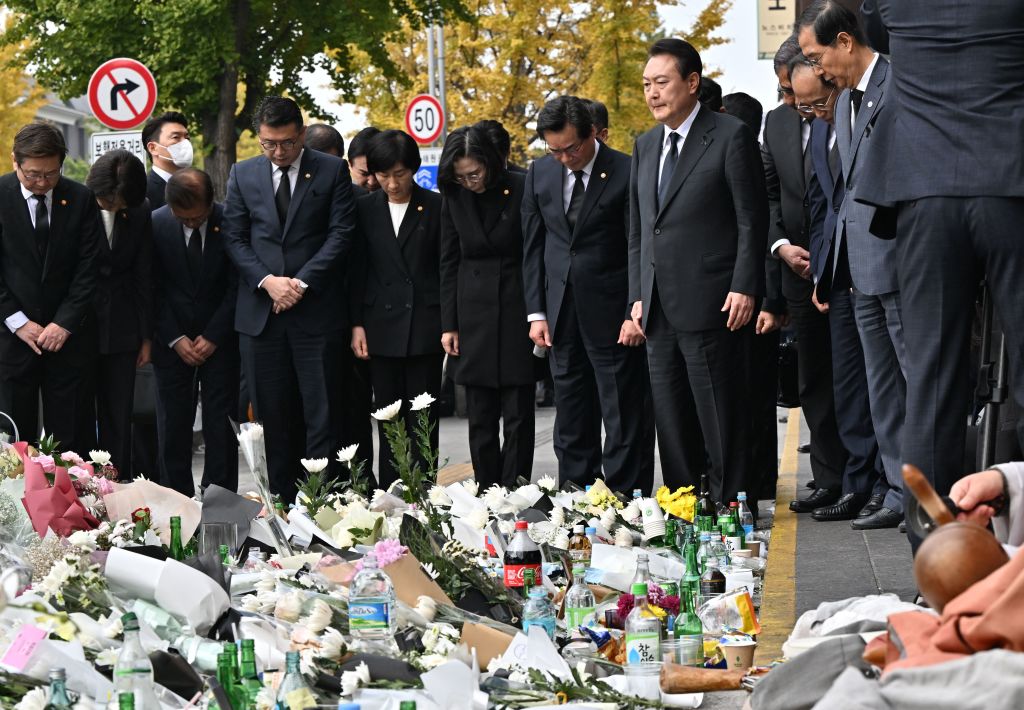 Related Articles
https://www.ibtimes.com.au/itaewon-stampede-police-were-called-hours-crowd-crush-officials-acknowledge-shortcomings-1840515?utm_source=Public&utm_medium=Feed&utm_campaign=Distribution Police were called hours before the crush of the crowd, officials acknowledging shortcomings