Poll: Box Art Brawl: Duel #94 – Super Castlevania IV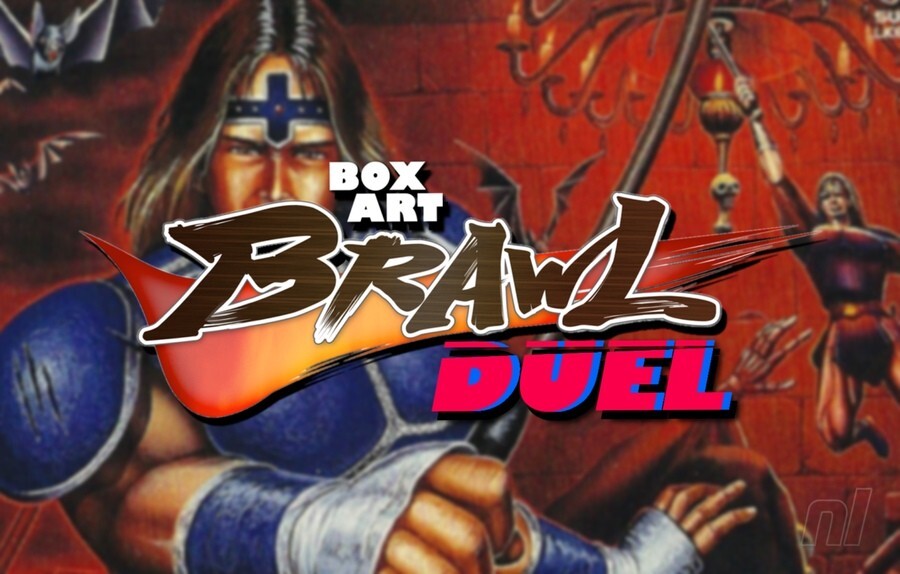 Hello hello and welcome to another edition of Box Art Brawl!
In last week's bitter battle, we pitted the brutal, calculating, unlikable pink blob that is Kirby against… well, Kirby. The EU and Japanese boxing art for Kirby's Dream Land went head-to-head, and while the abstract nature of Japanese boxing art won some fans, it was EU's more traditional approach that won the day, garnering 61% of the vote.
This week we take a look at another all-time classic in Super Castlevania IV. It's the 35th anniversary of the original Castlevania on the NES in North America, and while we could have continued with that for this week's Box Art Brawl, we found that the box arts from the different regions were just too similar to each other. So what's next? Of course the reinterpretation on SNES with Super Castlevania IV!
It's North America vs Japan this week and boy are those boxing skills different. Look carefully at everyone and make your voice heard. Don't be a pathetic little bunch of secrets!
Be sure to cast your vote in the poll below; But first, let's look at the box art designs themselves.
North America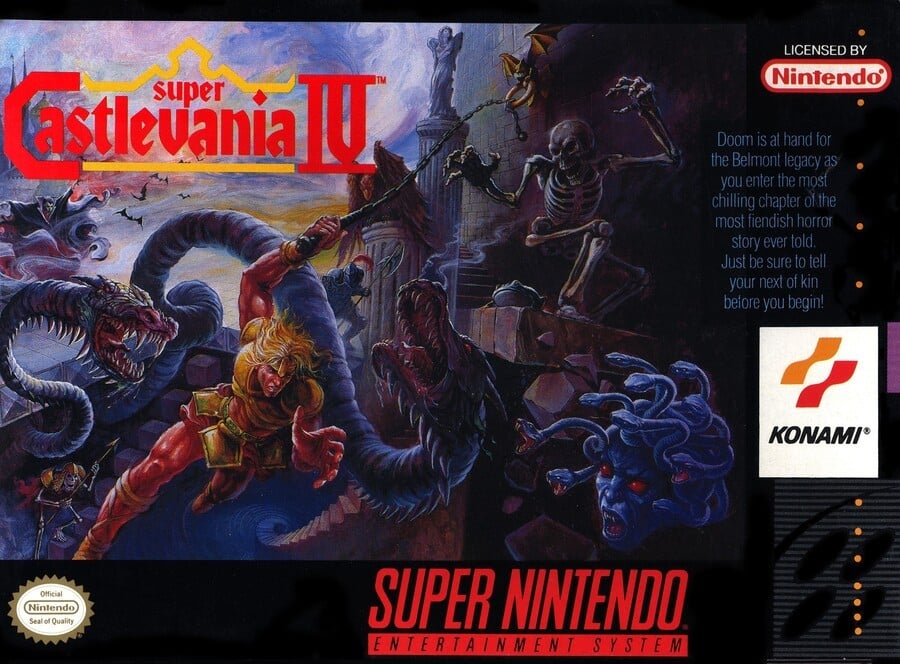 The North American packaging art for Super Castlevania IV is pretty simple iconic. With Simon Belmont surrounded by creatures of the night, it is said Konami wanted the odds against the protagonist in the key art to represent the progression of the game itself. However, we have to admit that as with all SNES box art in NA, we don't like how the key arts are scaled down to make room for logos and other marketing gimmicks. Unkind. Still, this is a beautiful work of art, and we love the classic logo!
Japan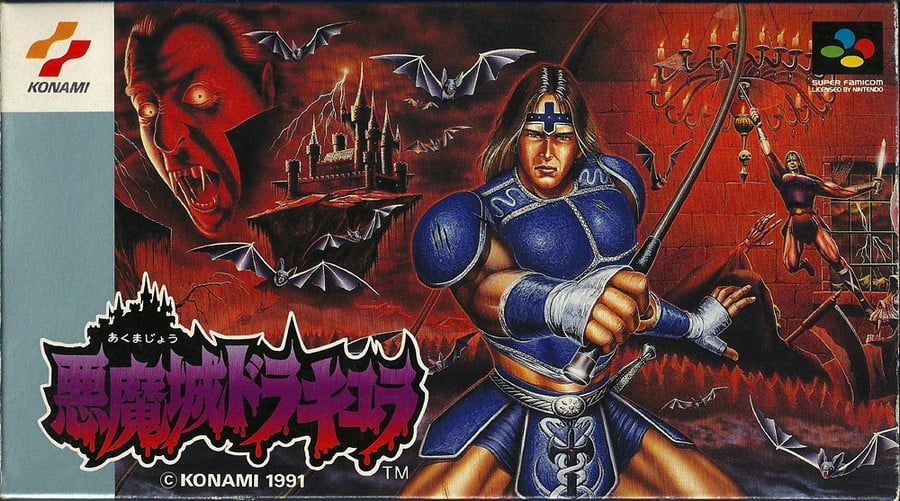 ♫ I'll swing from the chandelier, mmmm, from the chandelier ERRRRRRRRR ♫
Um… sorry.
Japan's box art is wild. Here you've put a number of seemingly disparate elements of the game together into one composition, including Simon in the foreground, Dracula himself on the far left, a bunch of bats freaking around, and an image of Simon using his whip to swing across distances a important gameplay element in the game. It is very invigorated Artwork, and if we're being honest the image of Simon in the foreground kinda reminds us of the disastrous North American box art for Mega Man… Not quite as creepy, but still. Other than that though, it's a proper gothic piece that really shows what Super Castlevania IV is all about.
Thanks for voting! See you next time for another round of Box Art Brawl.
https://www.nintendolife.com/news/2022/05/poll-box-art-brawl-duel-94-super-castlevania-iv Poll: Box Art Brawl: Duel #94 – Super Castlevania IV