News
Prince Harry and Prince William stay apart at King Charles' coronation
Prince Harry and Prince William converged under one roof for the coronation of their father, King Charles, at Westminster Abbey in London on Saturday.
The estranged brothers, who had very different roles at the coronation ceremony, avoided public interactions during the historic event.
The Prince of Wales, heir to the throne, donned a formal robe and paid homage to his father during the ceremony. He was also part of the royal family's procession to Buckingham Palace, where other family members appeared on the balcony for a military plane flyby.
In contrast, Harry, who appeared in Dior's morning dress and his military medals at Westminster Abbey, sat two rows behind his brother at Westminster Abbey, as he was not assigned a role in the ceremony or procession.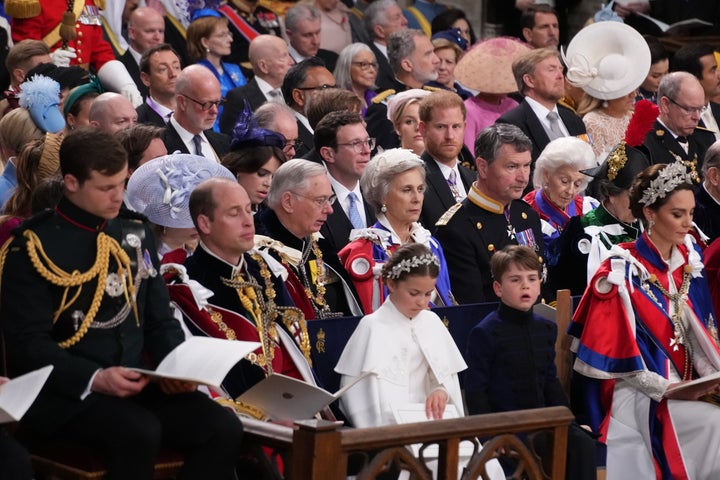 Instead, the Duke sat in the same row as his cousins, Princess Eugenie and Princess Beatrice, and their respective husbands, Jack Brooksbank and Edoardo Mapelli Mozzi. Prince Andrew, who Harry opposed in his memoir Spare, was also seated in the same row.
Harry wasn't invited to join the royal family for their balcony moment at Buckingham Palace. Instead, he's returning to California today to make it in time for Prince Archie's birthday.
Meghan Markle, who was invited to attend the coronation, declined the invitation and stayed at the couple's Montecito home for Archie's big day.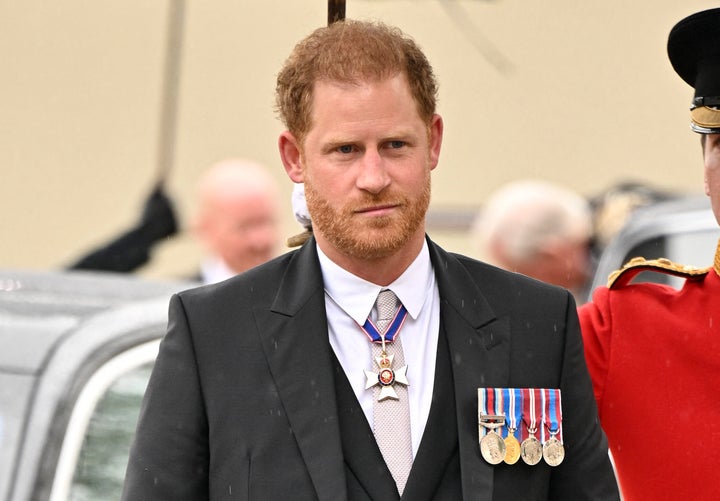 While many are still hoping for a reconciliation between the brothers, the pair were last seen together in public at Queen Elizabeth's funeral in September.
Since the funeral, the Duke and Duchess of Sussex have released their six-part Netflix docuseries, while Harry has made bombastic claims about the royal family – and his relationship with his older brother in particular – in his best-selling memoir Spare.
Harry referred to William as his "beloved brother and nemesis" in his book and claimed his older brother physically assaulted him during a fight in 2019.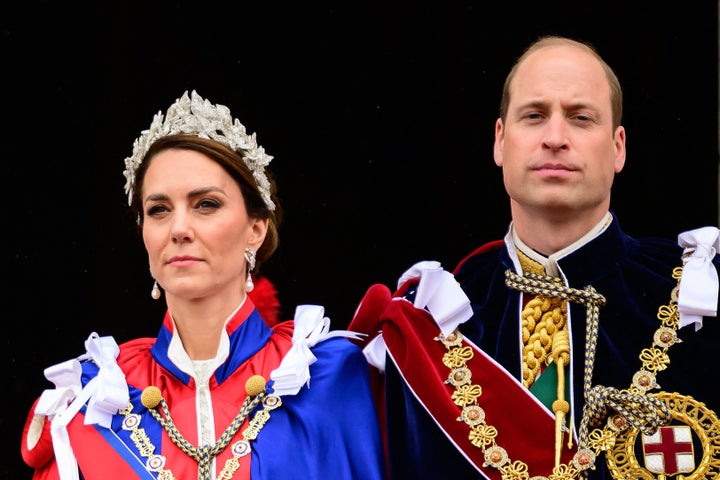 Kensington and Buckingham Palace neither issued a statement nor publicly responded after Harry's book came out earlier this year or when the Sussex Netflix series debuted late last year. However, William addressed a claim from Harry and Meghan's bombshell interview with Oprah Winfrey in 2021.
In that interview, the two claimed an unspecified member of the British royal family had raised racial concerns about their then-unborn son Archie and the color of his skin.
A reporter later asked William about the allegation, and the Prince of Wales said the royals were "very much a non-racist family".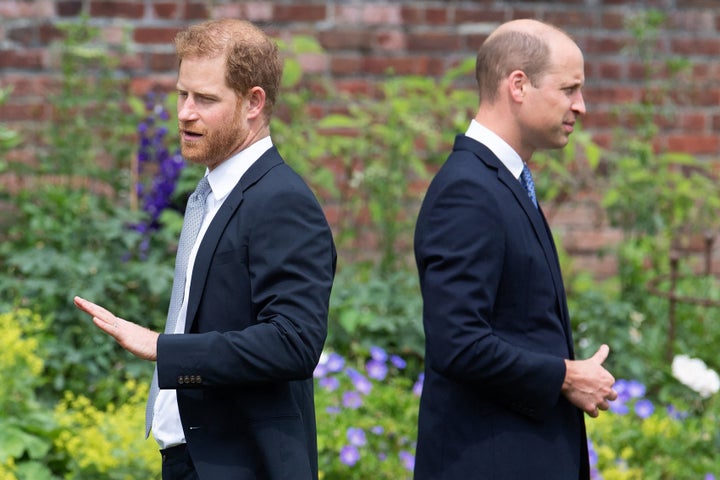 More on the coronation of King Charles:
Charles' coronation concert will feature some very unexpected guests.