Protests in Iran Death toll rises to 83; More women are taking off the hijab in public [Videos]
More than 80 people have been killed in Iran during the two-week protests sparked by the death of a young woman in police custody, Norway-based organization Iran Human Rights (IHR) said.
According to IHR, at least 83 people have died during the protests, including children. The organization did not say how many children were killed, Reuters reported.
Aside from the deaths, the rights group also said dozens of activists and students were arrested following the protests. As of Thursday, at least 28 journalists have also been arrested in connection with the demonstrations, the Committee to Protect Journalists said in a Twitter post, noting that details of those arrested are sparse amid an internet blackout.
In conjunction with the widespread demonstrations, many Iranian women have started removing their hijabs in public, while others burn their headscarves during the protests.
Protests in Iran began on September 16 following the death of 22-year-old Mahsa Amini, who was arrested by vice squads on the streets of Tehran. The Morality Police did not offer an explanation as to why Amini was arrested but said it was the hijab rule. Iran's "Hijab and Chastity Law" requires girls and women over the age of 9 to wear a headscarf in public.
In an interview, Amini's mother said her daughter adheres to Iran's hijab rules, adding that she wears a long, loose robe.
Amini died while in custody. The morality police later issued a statement claiming that Amini went into cardiac arrest while receiving training on Iranian hijab rules. State television also broadcast filming with no audio or date showing a woman identified by morality police as Amini sitting in the detention center. Amini was later shown getting up from her seat, holding her head with her hands, and collapsing.
Her family later dismissed the lawsuit, adding that Amini was perfectly healthy before the arrest.
Amini's brother Kiarash also said he heard screams coming from the detention center on the day of her death. Kiarash added that a witness who came out of the detention center told him that a young woman had been killed by security forces, according to the New York Times.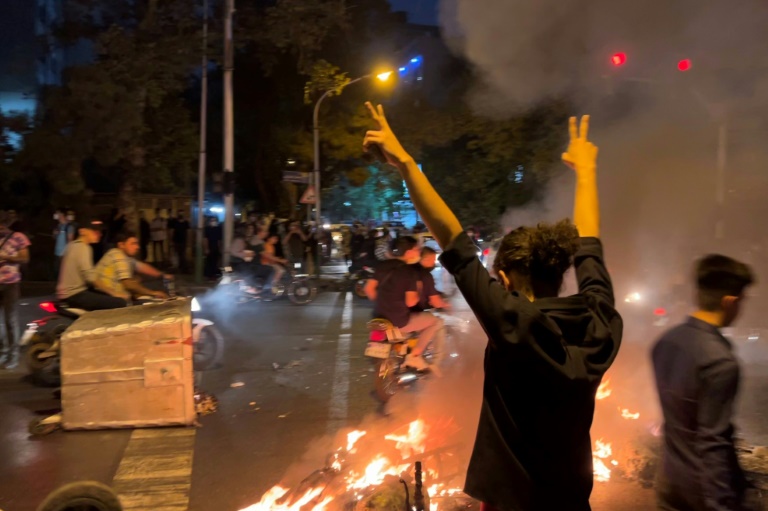 Related Articles
https://www.ibtimes.com.au/iran-protests-death-toll-hits-83-more-women-remove-hijabs-public-videos-1838998?utm_source=Public&utm_medium=Feed&utm_campaign=Distribution Protests in Iran Death toll rises to 83; More women are taking off the hijab in public [Videos]