Reggie Fils-Aimé wanted the 3DS to launch at $199 but was turned down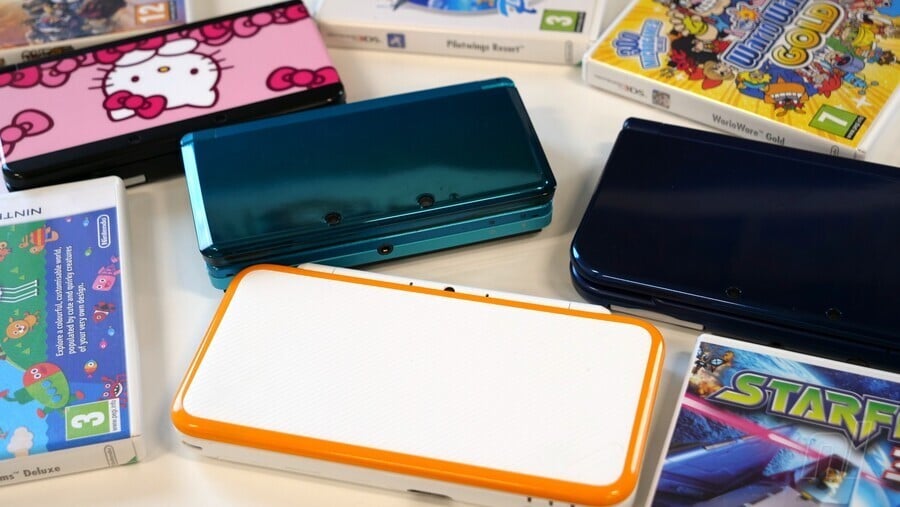 When the 3DS came out, it faced a difficult task as the successor to DS, a portable family of systems that had become Nintendo's biggest success story. Although the 3DS (and 2DS) line of systems failed to reach those heights, it was a reasonable success at the end of its run, with 75.94 million hardware units shipped.
However, if you think back to the start, things could have turned out very differently. After a strong opening month with eager fans buying systems, sales of the original 3DS plummeted dramatically. As Reggie Fils-Aimé explains in his book, Breaking the game, from the Bronx to the top of Nintendo, this put the company under massive pressure. It explains that in some territories, Nintendo was faced with requests to take back portions of inventory it couldn't sell, a process that would have been disastrous at the time. This was in part the reason for the extraordinary drop in prices within a few months of the system's launch.
Ahead of the release of the 3DS, Fils-Aimé recalls repeatedly pushing for an introductory price of $199.99 instead of $249.99 due to the limited launch lineup of games and market conditions. This was rejected, among other things, because of the relatively high manufacturing costs of the system at the time. A mid-range price was offered, but Fils-Aimé kept pushing towards the $200 mark, stating that this was a reaction to retail practices in the West.
Retail margins for hardware are typically small — around 4 percent. So even if we were to suggest $219 or $229, retailers would likely offer $249 themselves instead and charge a higher margin. This would create a missed opportunity to maximize our profitability and potential future problems as retailers would never consider a 4% margin on next-gen Nintendo hardware.
Fils-Aimé goes on to explain that when plans broke to drop the price to $169 in the US, he advocated a loyalty reward for early adopters – this would take the form of the Ambassador program, which gave early adopters 10 NES and 10 GBA games on their system.
This became a call for Fils-Aimé to redouble its efforts to share Western perspectives more closely with Kyoto decision-makers and foster a Western leadership presence at NCL, which was eventually implemented by Tatsumi Kimishima, who succeeded Satoru Iwata as CEO . Although the 3DS launch price was a decision Fils-Aimé and Iwata-san never followed, dropping the price was a move he saw as a good example of how to respond to a difficult situation.
The entire experience strengthened my need to act decisively when faced with a problem or an opportunity. For 3DS, we didn't let the poor sales performance linger. We quickly drew up a plan and executed it with excellence.
The episode also reinforced the need to fully consider the needs of your best and longest-standing customers. By implementing the Ambassador's Program, we've kept our diehard fans occupied with the Nintendo 3DS, even as the price of the hardware has been drastically reduced. They remained supporters of the system and took to social media to post positive comments about the digital games we provided as a reward for their loyalty.
Unfortunately, the drastic move to save the 3DS market wasn't quite replicated for the Wii U, although at one point there was a modest $50 price cut for the home console. As it has for several generations, the handheld market helped hold back an underperforming home console for Nintendo.
Don't forget to share your memories of the 3DS launch and that dramatic price tag in the comments below.
---
Further reading:
https://www.nintendolife.com/news/2022/05/reggie-fils-aime-wanted-the-3ds-to-launch-at-usd199-but-was-rebuffed Reggie Fils-Aimé wanted the 3DS to launch at $199 but was turned down