Games
Reggie thought Game Boy Micro was "a nonstarter" but was "forced" to launch it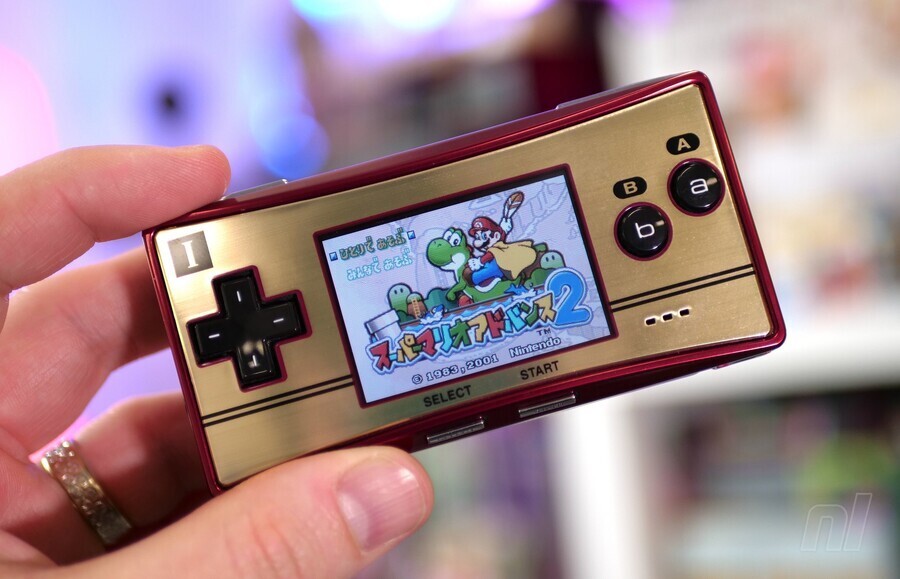 You will have seen Reggie Fils-Aimé following the release of his book online this week Breaking the game, from the Bronx to the top of Nintendo. Although it's primarily a book about corporate governance, there are interesting insights into his life, career and years at Nintendo.
Another angle, this time from VGC, relates to the launch of the Game Boy Micro. This happened relatively early in Fils-Aimé's tenure with the company, when he was executive vice president of sales and marketing. As a device, it was coveted by avid fans for its looks, but the market reality was that its tiny size didn't make it a practical way to play games comfortably, and the Game Boy Advance has already been replaced by the DS.
As a market-driven executive looking for the most successful products, Fils-Aimé was unfazed. In the book, he explains that it was introduced in North America in a decision by NCL (Kyoto HQ) and was only known to certain departments at Nintendo of America, with executives like himself having little to no input or warning. It is presented as a lesson from that time, as it showed that NoA and NCL, being "in isolation", contributed to disappointing projects and results.
From my point of view, the concept of the Game Boy Micro was a failure. The hardware was exceptionally small. Not only were the control buttons difficult to use for any average-sized adult, but the screen was tiny. This went against current trends in consumer electronics to make screens bigger.
But the development of this hardware continued, and now we were forced to bring the system to market. "We should have talked about this a long time ago," I said [fellow NOA executives] Don James and Mike Fukuda. "We should all have agreed that this product would be a distraction for us in our market and either not launch it here or end it as a global project. If we had worked together, we could have achieved a different result."
It wasn't my intention to blame them – we were peers at the time. It was realizing that we were working in silos, which made us ineffective at managing projects coming in from NCL [Japan].
The book gradually paints a picture of this relationship, which changed when he became President and COO, with greater collaboration and communication between NCL and its North American subsidiary.
While the Game Boy Micro was Coolthere is little doubt that the product was faulty and may have arrived at the wrong time.
---
Continue reading:
https://www.nintendolife.com/news/2022/05/reggie-thought-game-boy-micro-was-a-nonstarter-but-was-forced-to-launch-it Reggie thought Game Boy Micro was "a nonstarter" but was "forced" to launch it