Roger Federer is retiring from tennis after the Laver Cup event in London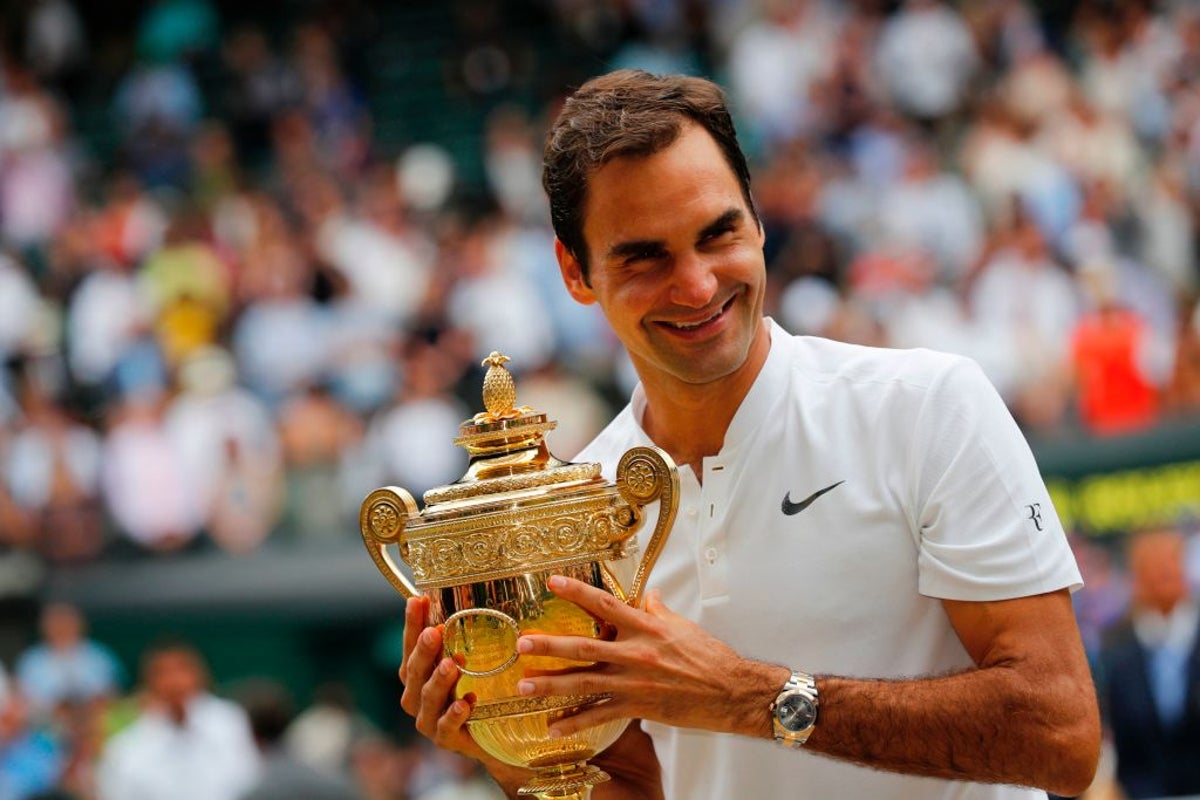 Roger Federer, the 20-time Grand Slam champion and one of the greatest tennis players of all time, has announced his retirement from the sport at the age of 41.
The eight-time Wimbledon champion will play his final event at the Laver Cup in London next weekend after an iconic 24-year career in which the Swiss not only dominated tennis, but did so with a style and grace that transcends the sports.
His rivalries with Rafael Nadal and Novak Djokovic will be remembered as perhaps the greatest era in men's tennis and Federer will hold a special place in Wimbledon history after winning a record eight men's titles.
Federer has not played since his quarter-final exit at Wimbledon last year and has since undergone multiple knee surgeries. Although he announced a possible return when he appeared at Center Court's centenary celebrations in July, he has now confirmed he will be retiring from professional tennis after next weekend's Laver Cup at the O2 Arena.
Federer said in a statement: "Today I would like to share some news with you all. As many of you know, the last three years have presented me with challenges of injuries and surgeries. I've worked hard to be fully competitive again.
"But I also know my body's capacities and limitations and its message to me has been clear lately. I am 41 years old. I've played more than 1500 games in 24 years. Tennis has treated me more generously than I ever dreamed possible and now I have to realize when it's time to end my competitive career.
"Next week's Laver Cup in London will be my last ATP event. Of course I will play more tennis in the future, but not in Grand Slams or on the tour.
Continue
https://www.independent.co.uk/sport/tennis/roger-federer-retire-retirement-laver-cup-b2167983.html Roger Federer is retiring from tennis after the Laver Cup event in London