News
Rolling Stone Magazine condemns Jann Wenner's comments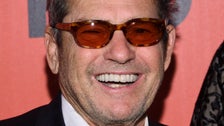 Rolling Stone magazine has officially condemned co-founder Jann Wenner's offensive comments Black and female musicians.
In an interview published last week by the New York Times to promote his new book, "The Masters," Wenner said, he only included interviews with white male musicians like Bob Dylan, Mick Jagger, Bruce Springsteen and Bono because he didn't think women or black musicians fit his definition of "The Masters."a rock and roll philosopher.
On Monday, Rolling Stone, formerly known as, published
"Jann Wenner's recent statements to the New York Times do not represent the values ​​and practices of today Rolling Stone" the publication said in its tweet, adding that "Jann Wenner has not been directly involved in our operations since 2019."
Additionally, the statement said that since Wenner's departure four years ago, the magazine's purpose has been to "tell stories that reflect the diversity of voices and experiences that shape our world."
The statement attempted to separate Wenner from the publication, but failed to mention that his son Gus Wenner is the CEO.
A Rolling Stone article about Wenner's resignation from the Rock Hall Foundation pointed out at the end that "Gus Wenner is the magazine's CEO" and that Jann Wenner remains editorial director of Wenner Media, in which PMC, Rolling Stone's parent company, has a majority stake.