Roost Review: An Uncomfortably Deep Movie Filled with Bad Choices [TIFF]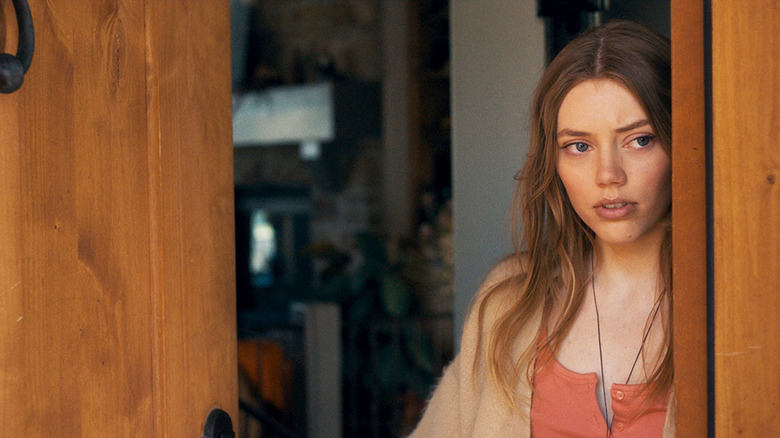 The idea of ​​a grown man having sex with a teenage girl is disturbing. This is – sort of – the point of "Roost." I think? It's never really clear what the horror movie is trying to say. Honestly, I may have missed the memo: while watching this movie, the feeling of wanting to crawl out of my skin was so strong that I thought my soul had left my body. When it was all over, I staggered out of the theater, mumbling apologies to everyone I bumped into, desperately searching for a quiet dark corner to quietly scream in privacy.
Premiering at the Toronto International Film Festival, "Roost" is a drama about a 16-year-old girl who falls in love with a much older man over FaceTime. Why doesn't she know that he's older by obvious signs (like, you know, face to face) is a mystery. Perhaps she had been blinded by his poetic flattery. Maybe he had a really good filter setup to smooth out those crow's feet. Maybe it's just bad writing.
Almost immediately, there are warning signs about this relationship (and arguably, the movie itself). The film opens with Anna (Grace Van Dien) talking on the phone with Eric (Kyle Gallner). He was reading her banal rhymes in a creepy, slurred, adult-sounding voice, comparing her to Emily Dickinson. Immediately, I remember that scene in "Annie Hall" when Woody Allen's character tries to show how smart he is by quoting Dickinson's poetry. I'm not sure if this is the intended reading of this scene (I'm almost certain it isn't), but for the subject matter – it is.
So very annoying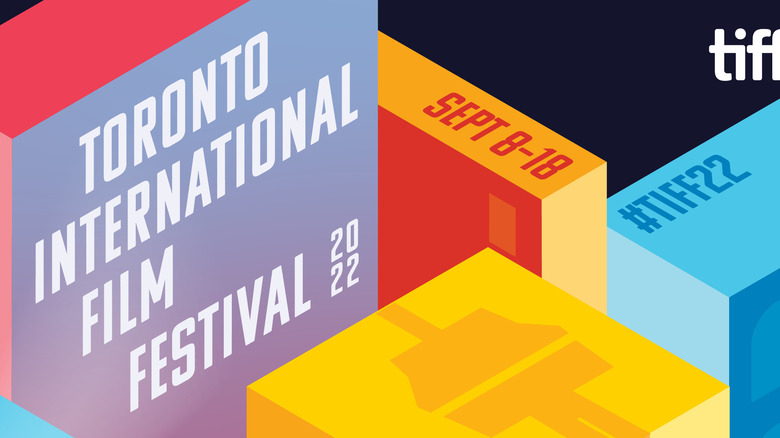 "Roost" is probably the most uncomfortable thing I've ever felt in a movie theater, and I attended a screening of "Salò." Shortly after the film revealed that Eric was 28 years old, there was a mass brawl that reverberated throughout the audience, and this essentially continued at varying intensities for the rest of the film (by something feels longer than 90 minutes). Several men got up and left. It's not even common sense, apologizing, crouching, trying to get out of there as quietly as possible the way out – these guys jumped up and practically ran out. This trend continued as the series also progressed; while it's not exactly a mass exodus, it's more than I've ever seen.
The story in "Roost" is obviously uninspiring, but that's really not the point – controversial themes can make for some very bold, groundbreaking cinematics. Heck, Stanley Kubrick actually made a career out of it, between "A Clockwork Orange" and "Lolita." No, the problem here is weak handwriting, and Amy Redford's direction is all over the place. There are a lot of choices one has to make when shooting a movie, and Redford then made bad choices. In typical Hollywood editing conventions, viewers don't really notice the editing, but in "Roost" many of the shots and transitions are so odd that they stand out. Half the movie is like an ill-fated Chevy ad campaign that gets someone fired. Are the photos beautiful? Right. But why is Eric – the creepy man who drove 900 miles to have sex with a teenager – standing in a cool, sexy pose in front of his pickup truck? Why score their shots with soft acoustic music and light, bright focus shots so common in indie romances? You're never sure how you'll feel about what's happening on screen, which just makes the story that much harder to read.
The acting in "Roost" was, for the most part, mediocre. Summer Phoenix plays mother Beth. It's a big role and she doesn't quite sell it off as she needs to. Beth's fiancé, police officer Tim, plays Jesse Garcia. In another odd choice, Tim is very accepting and understanding of the grown man in his fiancée's home, who has just slept with his underage stepdaughter. I've met many cops in my life (my dad is one) and, uh, that's not how any of them would react to that situation. Hell, that's not even the way the men in audience reacted to the situation, and they had sexy truck poses and acoustic guitars telling them "Hey, maybe this guy's really okay!"
In recognition of his merits, I really enjoyed Gallner's performance. Yes, it does sometimes move into the realm of "Room-worthy" melodies, but I feel it's more of a failure of direction than of an actor. Van Dien is very good, in terms of materials. We already know she can act thanks to "Stranger Things". if "Roost" deserves credit, it's an opportunity for the talented young actor to shine. She does a great job of conveying the inner thoughts and nuances of the character. Looking at her, I find myself reliving my own reckless teenage loves, and basically how I would feel for any cute girl or boy that notices me. . It's a welcome – if brief – take back from the film.
/ Movie Rating: 3 out of 10
Continue reading: Horror movies we can't wait to see in 2022
The post Roost Review: An Uncomfortably Deep Movie Filled with Bad Choices [TIFF] appeared first on /Movies.
https://www.slashfilm.com/ Roost Review: An Uncomfortably Deep Movie Filled with Bad Choices [TIFF]