Russia forcibly deported 9,400 Ukrainian children to its country; Many adopted by Russian families
Investigations by law enforcement officials revealed that Russia has deported more than 9,000 children from Ukraine, Ukrainian officials said.
"Currently, as part of the investigation, 9,400 children who were deported from the territory of Ukraine by Russia have been identified," Ukrainian Prosecutor General Andriy Kostin said in an interview with Interfax-Ukraine.
"We understand that there are many more children who are victims of these crimes," he added.
According to Kostin, the forcible transfer of children from one national group to another with the aim of exterminating the former is genocide under the 1948 Convention for the Prevention and Punishment of the Crime of Genocide.
"Therefore, when investigating these cases, especially when collecting evidence, we focus on the fact that such facts constitute both a war crime and an element of genocide," Ukraine's chief prosecutor said.
Occupation authorities in Russian-controlled areas of Ukraine's Zaporizhia region were accused this week of deporting Ukrainian children to Russia and the annexed Crimea peninsula under the pretext of autumn school holidays, Pravda reported.
Around 300 children from the occupied settlements of Enerhodar and Kamianka have already been deported, Ivan Fedorov, the Ukrainian mayor of Russian-occupied Melitopol, said during a national television program on Tuesday.
According to a report by The New Voice of Ukraine, Ukrainian Ombudsman Dmytro Lubinets said in early September that Russia had deported 7,000 Ukrainian children to its territory at the time.
While Russian law prohibits the adoption of foreign children, Russian President Vladimir Putin signed a decree in May that made it easier for Russia to adopt Ukrainian children without parental care and grant them citizenship.
The decree also makes it harder for Ukraine and the children's survivors to win them back, the Associated Press reported.
"Russia is doing everything to prevent our children from returning to us," Kostin said.
Thousands of children have been brought to Russia to be adopted and become citizens since the invasion of Ukraine began in late February, the New York Times reported.
According to the outlet, Russian officials have made it clear that their goal is to replace any childhood attachment to home with a love for Russia.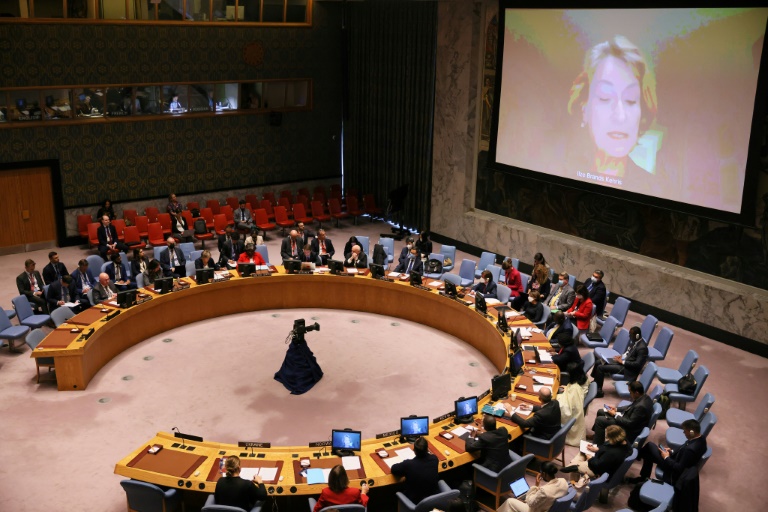 Related Articles
https://www.ibtimes.com.au/russia-forcibly-deported-9400-ukrainian-kids-its-country-many-adopted-russian-families-1840502?utm_source=Public&utm_medium=Feed&utm_campaign=Distribution Russia forcibly deported 9,400 Ukrainian children to its country; Many adopted by Russian families