Russia kills 14 civilians and injures 97 in one day after Ukraine bombings
More than a dozen Ukrainian civilians died Monday after the Russian army fired a barrage of rockets at cities across Ukraine, according to a report.
The Russian missiles targeted more than ten cities, from the Ukrainian region of Lviv in the west to Kharkiv in the east. The attack resulted in the deaths of 14 civilians. At least 97 other people were injured, the Ukrainian state rescue service said in a Telegram post.
In addition to the deaths, more than 1,300 settlements also lost due to power outages. In Dnepropetrovsky Oblast, 118 miners were trapped after the bombings in underground coal mines, Ukraine's Minister of Internal Affairs Denys Monastyrskyi said in the national news program, translated by Ukrainska Pravda.
In a televised address, Russian President Vladimir Putin said the attacks were in response to Saturday's Crimean bridge explosion, which shut down a key supply route for Moscow. However, Ukrainian intelligence said Russia had been planning the military attack since last week.
Ukraine has not taken responsibility for the bombing of the bridge that killed three people. However, Putin continued to blame the Ukrainian special services for ordering the attack. It wasn't immediately clear if the bombing was deliberate, but it took place as Ukraine continued its push to retake occupied territories. The bombing also took place a day after Putin celebrated his 70th birthday.
"It is evident that the Ukrainian intelligence services ordered, organized and carried out the terrorist attack to destroy Russia's critical civilian infrastructure," Putin said in a brief television appearance, according to a Reuters translation. "If attempts to carry out terrorist attacks on our territory continue, Russia will react harshly and in proportion to the scale of the threat created for the Russian Federation. No one should have any doubts about that."
The spate of missile attacks comes as the war between Russia and Ukraine nears its ninth month. Since February, a total of 6,221 Ukrainian civilians have been killed, including 5,825 adults and 396 children, according to estimates by the Office of the United Nations High Commissioner for Human Rights (OHCHR).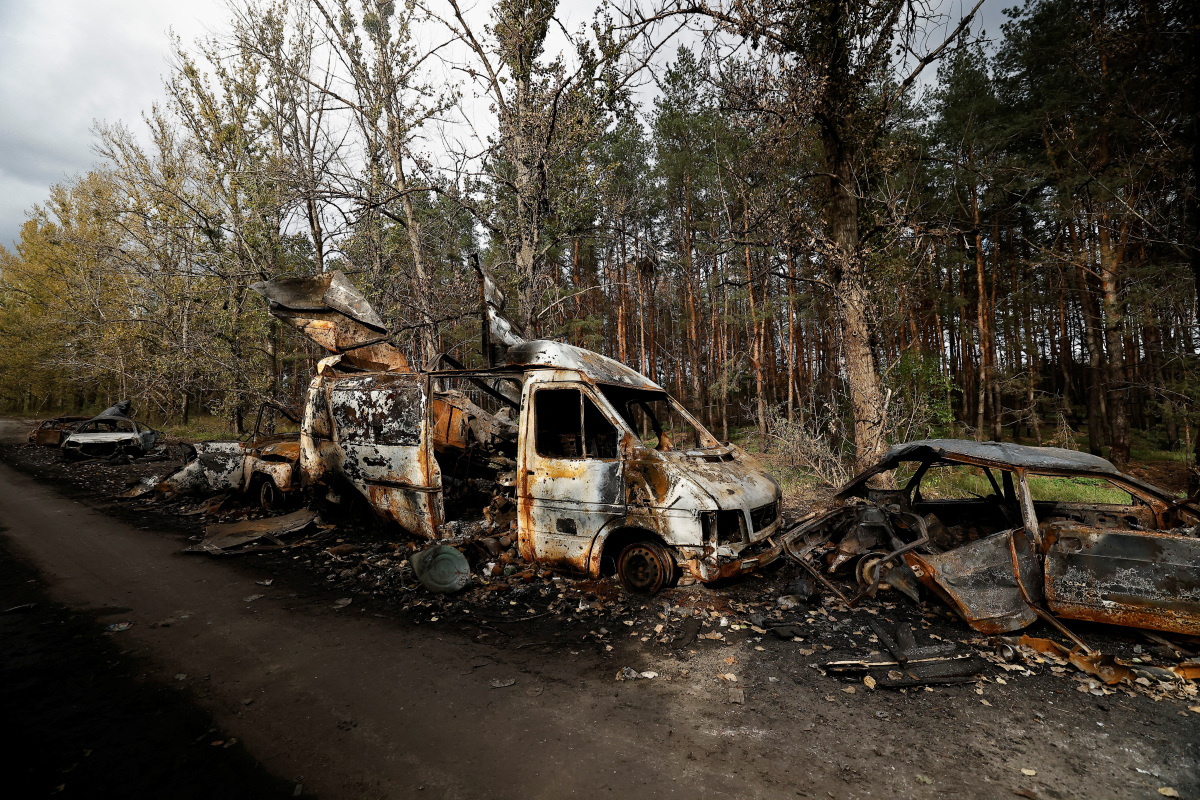 Related Articles
https://www.ibtimes.com.au/russia-kills-14-civilians-injures-97-one-day-following-bombings-across-ukraine-1839378?utm_source=Public&utm_medium=Feed&utm_campaign=Distribution Russia kills 14 civilians and injures 97 in one day after Ukraine bombings