Russian man beats up Ukrainian women in France while listening to Ukrainian music
A Russian man is said to have beaten two Ukrainian women in France for listening to Ukrainian music, the Embassy of Ukraine said.
In a Facebook post, Volodymyr Kohutiak, the vice-president of the Union of Ukrainians in France, said the incident happened in the municipality of Roquebrune-Cap-Martin on Sunday evening. Kohutiak also attached a photo of the two victims to the post.
"Yesterday at 10:30 p.m. in Roquebrune-Cap-Martin, two Ukrainian girls were beaten by Russians for listening to Ukrainian music," Kohutiak wrote in the Post.
Local news agency Monaco-Matin identified the victims as Alina and her mother Olena. Both Ukrainians came to France on April 19 from the city of Izium in Kharkiv Oblast. By this time, Russian troops had already occupied Izium.
As Alina recalls, she and her mother were strolling along the shore listening to Ukrainian music on their cell phone when they encountered four men, one of whom attacked her.
"One of the men ran towards us. He slapped me in the face. I fell to the ground and he kicked me. He hit my mother three times," Alina recalled in an interview with European Pravda, adding that the attacker was Russian. "When he spoke, we understood."
Olena suffered a broken nose and Alina sustained injuries to her legs and head as a result of the incident. Both victims received medical attention.
On Monday evening, Ukrainian Foreign Ministry spokesman Oleg Nikolenko said the Ukrainian embassy in Paris now has special control over the investigation into the attack.
"Diplomats are working with French law enforcement officials to promptly investigate the attack and are maintaining contact with the victims, who have been provided with necessary medical attention. The attackers must be punished," he wrote in a statement.
The incident comes amid the ongoing war in Ukraine. In February, Russian President Vladimir Putin said he was planning an invasion of Ukraine, which he described as a "special military operation," with the aim of "demilitarizing" and "denazifying" the former Soviet country.
Dmitry Medvedev, former Russian President and current top Kremlin adviser, tweeted in July that Ukrainian President Volodymyr Zelenskyy was under the influence of "psychotropic substances". The tweet was later deleted.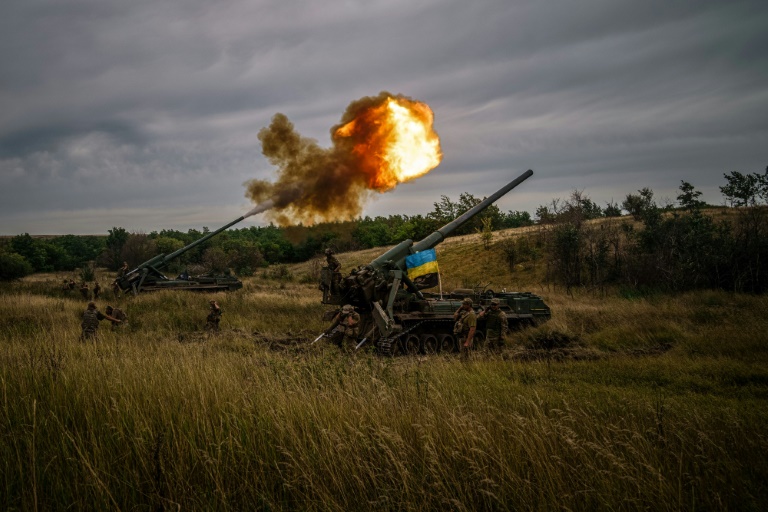 Related Articles
https://www.ibtimes.com.au/russian-man-beats-ukrainian-women-france-while-listening-ukraine-music-1838258?utm_source=Public&utm_medium=Feed&utm_campaign=Distribution Russian man beats up Ukrainian women in France while listening to Ukrainian music