News
School bus driver fired for drinking White Claw on the job, says it was an accident
A Long Island bus driver was fired after she was caught drinking White Claw seltzer while dropping off children from school in Smithtown, New York.
Amal Hanna, 60, says she accidentally drank an alcoholic beverage because she grabbed it from her refrigerator, thinking it was regular seltzer that her roommate had left there.
"I cried and cried, I don't even have tears anymore. It was just a mistake, it was a mistake," she said News12 of the Oct. 4 incident in a story published Friday.
Hanna, who is undergoing chemotherapy, told the outlet that she had difficulty tasting the drink's alcohol content due to her cancer treatment.
After someone discovered the White Claw in Hanna's cup holder while she was transporting children, the school district immediately barred her from the route. No one was injured in the incident.
"How are people like me who don't drink supposed to know it's alcohol?" Hanna said, adding that she had no idea White Claw drinks contained alcohol, according to News12.
Hanna said she now fears losing her home, without the job she's had for 15 years.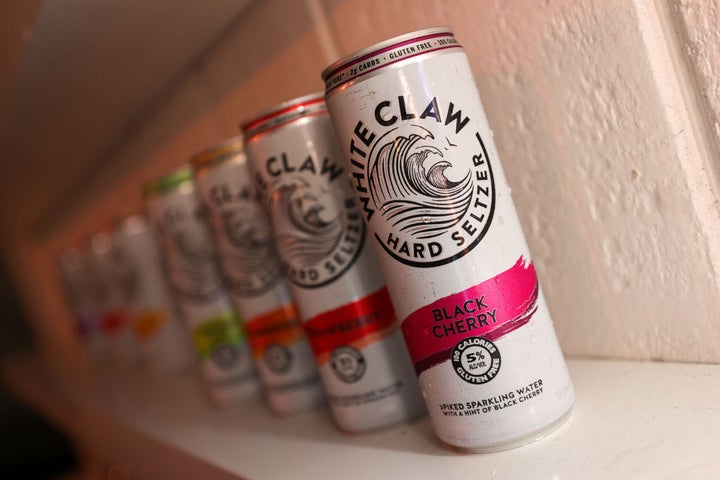 Smithtown School District Superintendent Mark Secaur released a statement to families following the incident: News12 reports.
He said the district received "a report of a bus driver drinking an alcoholic beverage while on his way to take students home from High School West." It was confirmed that an alcoholic beverage was on board "The driver was immediately taken off the bus and another driver drove back the route."
Hanna has received a lot of support, including: GoFundMe Fundraiser set up for her by a local parent that has already raised $24,000 as of Thursday.
"The kids on her bus said it was her [the] "The nicest woman who was like a grandma to her," the page organizer wrote on GoFundMe. "She is undergoing chemotherapy and made an honest mistake that cost her her job. My children were on the bus that day. They knew the circumstances had to be a mistake."
News12 interviewed several Smithtown High School West parents who praised Hanna's behavior toward their children.
"She was so sweet and kind to them, I can't imagine she would ever do anything to harm them," one parent told the outlet.
The company Hanna worked for, WE Transport, released a statement about the incident, News12 reported. "This alleged behavior is completely unacceptable and the driver was immediately terminated from duty."
WE Transport did not immediately respond to HuffPost's request for comment.
Although Suffolk County police told News12 that Hanna will not be charged in the mishap, Secaur said she is banned from transporting students from Smithtown indefinitely.