Splatoon 3's newest secondary weapon is called the "Angle Shooter"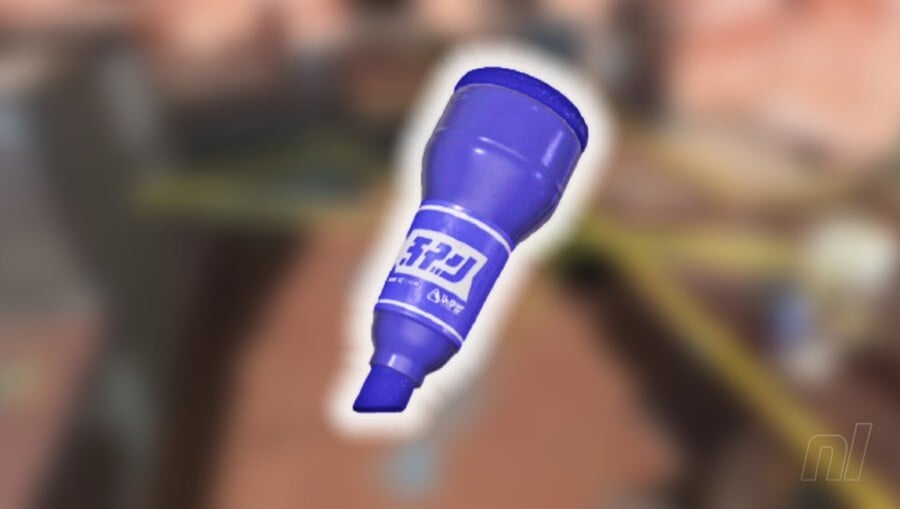 Splatoon 3 doesn't seem to be keeping the lid on the pot when it comes to updates and weapons at the moment, and today Nintendo revealed a brand new secondary weapon for the upcoming ink shooter.
Dubbed the Angle Shooter, this weapon is best described as appearing to set up trip wires. Point the gun at the wall and the ink will bounce off a few different surfaces, leaving some lines of color in midair. And if an opponent walks through one of these lines, they will be marked and then take damage.
It looks a bit like a marker pen, and in Japan the weapon is even called a Line Marker – which is perfect pen pun! The Angle Gunner joins the Ink Vac, the Triple Inkstrike, a list of Charger Weapons, and all returning weapons!
We're sure we'll be seeing a lot more weapons from Splatoon 3 in the coming months. The game starts on September 9th. Don't forget, below you can find out where to pre-order the game and grab the $50 eShop card discount.
What do you think of the Angle Striker? And do you agree that it should be called Line Marker? Paint the city in the comments!

https://www.nintendolife.com/news/2022/05/splatoon-3s-newest-sub-weapon-is-called-the-angle-shooter Splatoon 3's newest secondary weapon is called the "Angle Shooter"