Games
Square Enix declined to comment on Yuji Naka's Balan Wonderworld lawsuit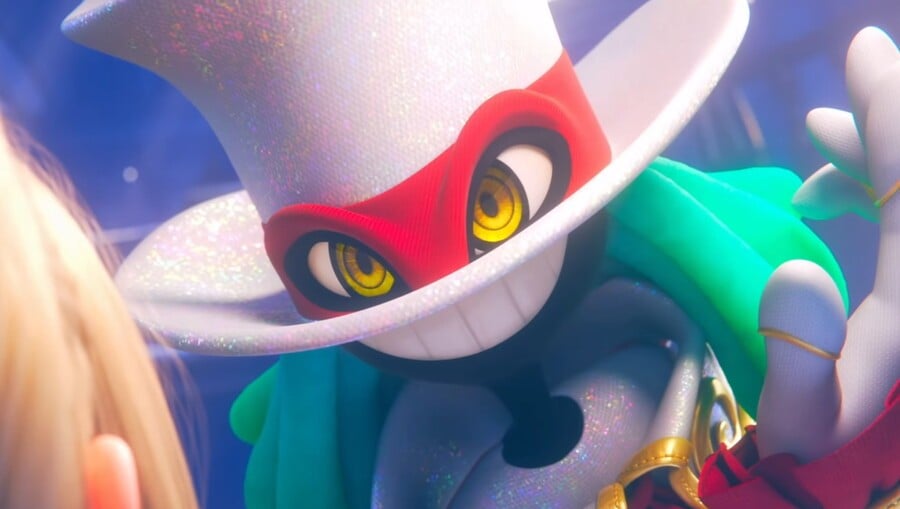 Update #2 [Fri 13th May, 2022 11:45 BST] As part of Square Enix's earnings briefings today, the company has confirmed that it has had a legal dispute with Yuji Naka, but has declined to comment further. The only response from the prominent Japanese developer was that Balan Wonderworld "is a game that we recommend with confidence."
This was shared on Twitter by a Bloomberg reporter Takashi Mochizuki:
---
Update #1 [Thu 28th Apr, 2022 14:15 BST] We now have a more accurate translation of Yuji Naka's tweets, courtesy of the Twitter user cheese master.
The tone of the message is very similar to the machine-translated one, but it's much clearer here that Yuji Naka thinks that Balan Wonderworld's poor reception was a result of what was going on behind the scenes.
We've embedded the top of the translated thread and also included the full translation of Naka's tweets underneath.
I was fired as director of Balan Wonderworld about half a year before release, so I filed a lawsuit against Square Enix. Now that the process is complete and I am no longer bound by company rules, I would like to speak up.

I think Square Enix is ​​wrong in not appreciating games and game fans. According to court documents, I was removed as director of Balan Wonderworld for two reasons. It was carried out by Producer, Marketing Manager, Scale, General Manager and HR.

First, when a piano performance of the game music arranged by a YouTuber was released in a promotion instead of the original game track, making the composer a ghostwriter, I insisted that the original track be released and that caused trouble.

Second, according to court records, [Naoto] Ohshima told the producer [Noriyoshi] Fujimoto that the relationship with Arzest was ruined due to my comments in which I wanted to improve the game, even though Arzest submitted the game without fixing bugs.
Also, in an email from Ohshima to Fujimoto, he wrote: "I just told the staff about the delay of the demo. When I told them, 'That was prod. Fujimoto's decision. Let's do our best for him," applauded and cheered the staff. This was unexpected and I was touched…

The staff has been down lately but their spirits have been revived. Thanks very much. All of us on the staff will work hard.' So the schedule wasn't mine, it was the producer, but the tight schedule was the producer's doing. Something was off.

We released an original game, but only releasing an arranged track was definitely wrong. I believe that the game music that everyone can hum along to is the original tracks.

I believe that every effort must be made to make games as good as possible to the end so that game fans can enjoy what they buy. It was not right to remove a director who said this without discussion and to distance himself completely from the project.

Retweeting, liking etc on SNS and such has been banned so I don't think Square Enix values ​​game fans. There have been many comments and wonderful illustrations about Balan Wonderworld and I'm really sorry that I couldn't respond to them.
Personally, I feel really sorry for the customers who bought Balan Wonderworld in an unfinished state. From that point forward, I can respond to posts that tag me or are only directed at me on SNS and the like.

I believe that when making games it should be natural to ask for fixes in order to make something good and if that's not possible then it should be talked about but it looks like they can't. I don't think they appreciate games.

Sonic the Hedgehog had its spec changed 2 weeks before completion so if you have even one ring you won't die. This now well-known rule was the result of improving the game to the end, and people around the world enjoyed it as a result.

Improving a game to the end is what a game developer is all about, and if that's not possible then something is wrong. I have asked my attorney to negotiate my only being able to comment until the end of production, but their refusal prompted me to file a lawsuit.

I think the resulting Balan Wonderworld and the critical reception it received has a lot to do with what happened. I'm really disappointed that a product I've been working on from the beginning has turned out so outlandish.
Thank you Cheesemeister for this translation.
Yuji Naka compares his layoff to when he was working on Sonic the Hedgehog, where he worked to the last minute to implement a now-essential mechanic for the series. Apparently he thinks that if he had been allowed to stay on board he could have given Balan Wonderworld the same care and attention.
Last summer, Naka announced that he had left Square Enix at the end of April 2021 and had plans to retire, despite the famous game developer entering the mobile games market. His departure from Square Enix is ​​likely different than his removal as director of Balan Wonderworld.
---
Original article: Balan Wonderworld was quite a disappointment to many. Fans of Yuji Naka (the director of the platform flop) and his work on various sound Title, nights in dreams, and Billy Hatcher and the Giant Egg took one look at the platformer published by Square Enix when it announced it and loved the music and graphics. It was reminiscent of a platformer from the Dreamcast era, and we longed for it.
Unfortunately, things didn't go to plan and Balan Wonderworld was dubbed the worst Switch game of 2021, but it sounds like there's a lot more going on behind the scenes. Today, Yuji Naka announced on Twitter that he was indeed removed as director six months before the game's launch. Many still gave Naka a lot of credit for Balan Wonderworld, so that's pretty shocking, but the original Sonic the Hedgehog programmer didn't just leave it at that.
Naka filed a lawsuit against Square Enix that has now ended, but in a Twitter thread, he reports how unhappy he was with many decisions made by both Square Enix and co-developer Arzest. Naka knew the game was unfinished and needed more work, and he wanted to help with that, but Square Enix's removal from him meant he couldn't.
For now, we only have machine translation via Nibel and DeepL of what Yuji Naka has to say, but despite that, it's clear his thoughts on the subject are scathing:
Naka deeply apologizes to the fans who picked up the game in his thread while specifically pointing him to Square Enix:
I think Square Enix doesn't take good care of its game fans since retweeting, liking etc has also been banned on social networking sites. There were a lot of comments and very nice illustrations from Balan Wonderworld and I'm very sorry I couldn't do anything about it.
It sounds like Yuji Naka wanted to give the fans what they wanted and since he was dropped as director there was nothing he could do about it. His closing words sums up this feeling perfectly:
For me it is really a pity that you left your unfinished work "Balan Wonderworld" to the world. I wanted to bring it to the world as an action game in an appropriate form, considering various things. I think Square Enix and Arzest are companies that don't care about games and game fans.
Square Enix or Arzest have yet to respond to these claims at the time of writing, but given Balan Wonderworld's poor response – including our own 3 out of 10 reviews – it's easy to understand Naka's frustration. It sounds like now would be a good time to re-read our own retrospective defense given that context:
When we learn more about the situation, we will let you know.
https://www.nintendolife.com/news/2022/05/square-enix-declines-to-comment-on-yuji-nakas-balan-wonderworld-lawsuit Square Enix declined to comment on Yuji Naka's Balan Wonderworld lawsuit