Steam Next Fest: Super Raft Boat Together is almost too much, in the best sense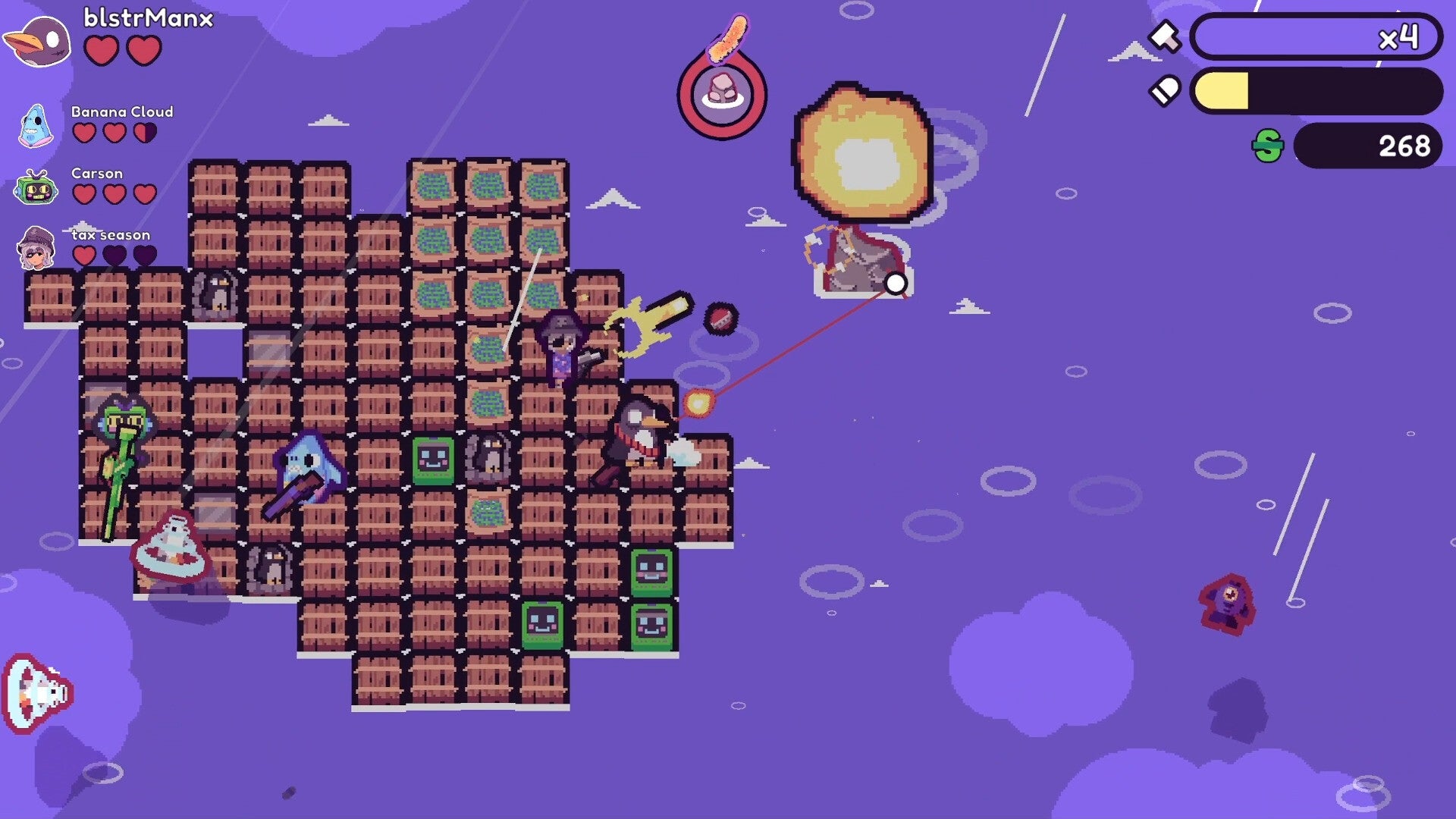 Ah, that's new. It still feels new. In Super Raft Boat Together to try as part of Steam Next Fest, you're in classic twin-stick territory. But your arena is a raft on the high seas, and the beasts you encounter on it can take large chunks of it with them. But! You can recreate it! But! To do this, you need to briefly stop shooting.
Gosh, it's hectic. Every game here is a really tiring affair as I'm stumbling around, defending my raft, reassembling my raft and accidentally hitting a seagull in the face. Those seagulls! Just like the original, they like to spin around in mid-air and then bombard. Then there are fish that flop onto the deck and sharks that take pieces of the raft with them as if they were eating a candy bar.
If you can't say it now, I'll just come out and say it: this game is brilliant. It's wild and unrelenting and I always try to do at least two things at once. And that's before I include loot and upgrades and builds and bosses.
And more. I finished my last game a few minutes ago and rewatched this title: Together. Shockingly, this fast-paced game about defending a very small raft supports three-player co-op. How frightening. How genius.

To see this content, please enable targeting cookies.


https://www.eurogamer.net/steam-next-fest-super-raft-boat-together-is-almost-too-much-in-the-very-best-way Steam Next Fest: Super Raft Boat Together is almost too much, in the best sense