News
Steve Martin denies former co-star's accusation and denies 'any physical contact'
Steve Martin strongly denies physically assaulting a fellow actor during filming.
Martin was called "horrible" this week by former Little Shop of Horrors co-star Miriam Margolyes, who said he "repeatedly punched, slapped" and knocked her down while filming simulated beatings and various other stunts.
"As I remember, we had good communication as professional actors." Martin told People on Saturday. "But if it is suggested that I caused her harm or was somehow negligent in the stunts, I have to object. I remember exercising extreme caution."
The Only Murders in the Building actor told the outlet that Margoyles even told him she was fine after they finished filming that particular scene, claiming that director Frank Oz and other crew members were active had paid attention to any concerns or problems related to the simulated acts.
"In this or any other scene we shot, there was never any physical contact between me and her, accidental or otherwise," Martin told People, while Oz explained that he intentionally "always" rehearses scenes like this – and nothing I saw resembles actual violence.
"The scene was intended to involve a false punch," Oz said in a separate statement to People on Saturday. "It's a mystery what she's talking about. It's not the Steve I know or that anyone knows. He was always professional and respectful to everyone on all my shoots."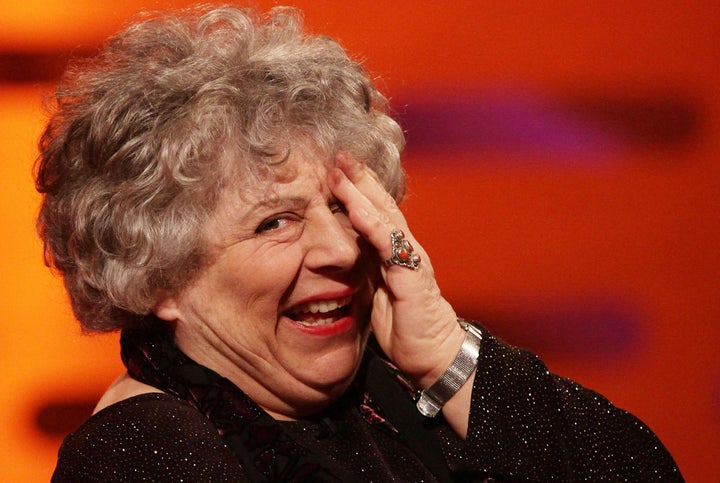 Margolyes, who recalled the alleged incident from the 1986 musical, remains best known for her roles as Professor Sprout in the "Harry Potter" series and as the enthusiastic Spanish Infanta in Britain's popular "Harry Potter" film .Blackadder" Series.
"I was hit with doors opening in my face all day long; was repeatedly beaten, slapped and knocked down by an ugly and uncompromising Steve Martin – perhaps he was methodical – and came home sullen," she wrote in her memoirs, according to The Independent.
Most recently, Margolyes accused Arnold Schwarzenegger of farting in her face.
"I played Satan's sister and he killed me," she added with a laugh. "So he put me in a position where I couldn't escape and I was lying on the floor and he just farted. It wasn't in the movie; it was during one of the breaks and I haven't forgiven him for that."