Stocks plunge early after brief respite; Dow Down 500
Shares fell in early trade on Thursday, with the Dow Jones Industrial Average shedding more than 500 points after a one-day gain temporarily slowed a week-long decline.
An hour after the opening bell at 9:30 am EDT, the Dow fell 546.27 points, or 1.84%, to 29,137.47. The S&P 500 fell 88.52 points, or 2.38%, to 3,630.52 and the Nasdaq Composite fell 367.48, or 3.33%, to 10,684.16.
A day after Wednesday's rally, concerns about the UK's tax cut plan and broader concerns about inflation and recession returned to markets. The US Federal Reserve hiked interest rates by 0.75% last week to curb inflation.
At press time, Apple (AAPL) shares were trading at $143.49, down $6.35, or 4.24%, after analysts at Bank of America priced the company's shares, citing weakness had downgraded consumer demand.
"We are skeptical that the calmer mood in markets on Wednesday marks an end to the recent period of heightened volatility or risk aversion," UBS's Mark Haefele wrote in a note to clients on Thursday, CNBC reported.
"For a more sustained rally, investors need to see compelling evidence that inflation is coming under control so central banks can turn less hawkish."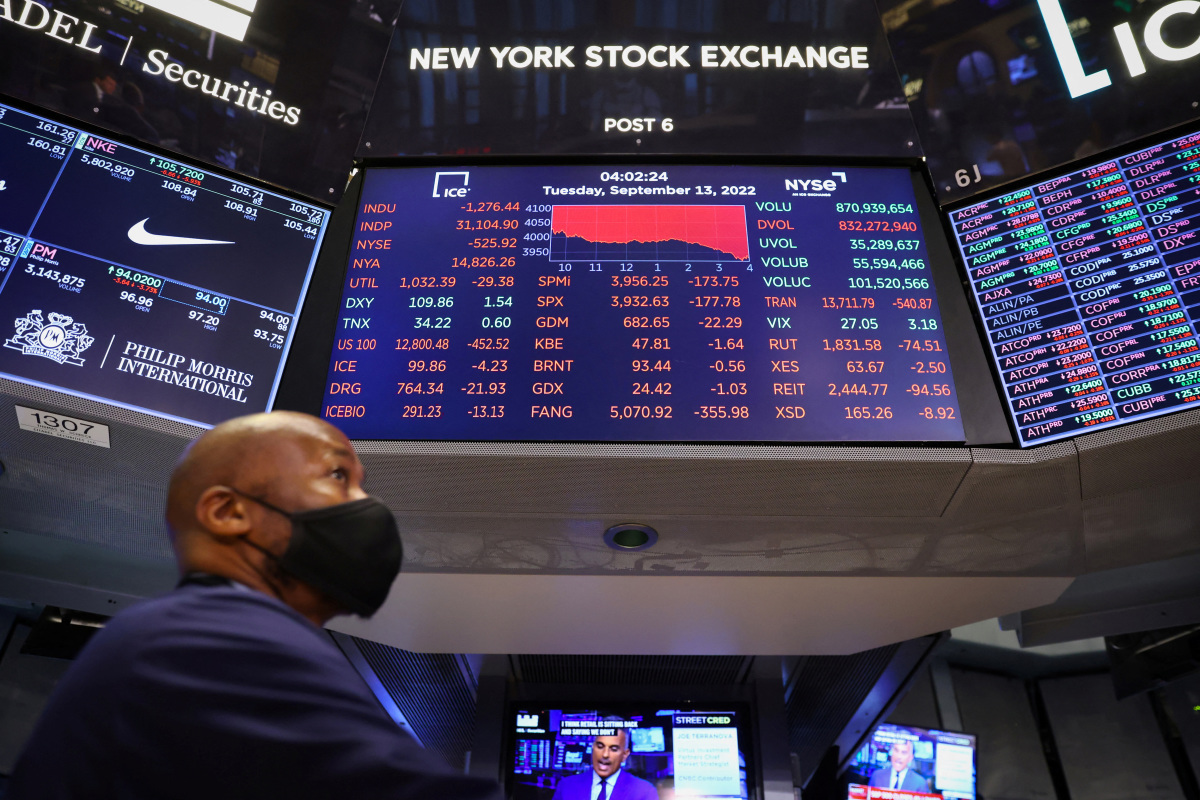 https://www.ibtimes.com.au/wall-street-today-stocks-slump-early-after-short-reprieve-dow-down-500-1838949?utm_source=Public&utm_medium=Feed&utm_campaign=Distribution Stocks plunge early after brief respite; Dow Down 500