Suda51 was "a little surprised" by the praise given to Killer7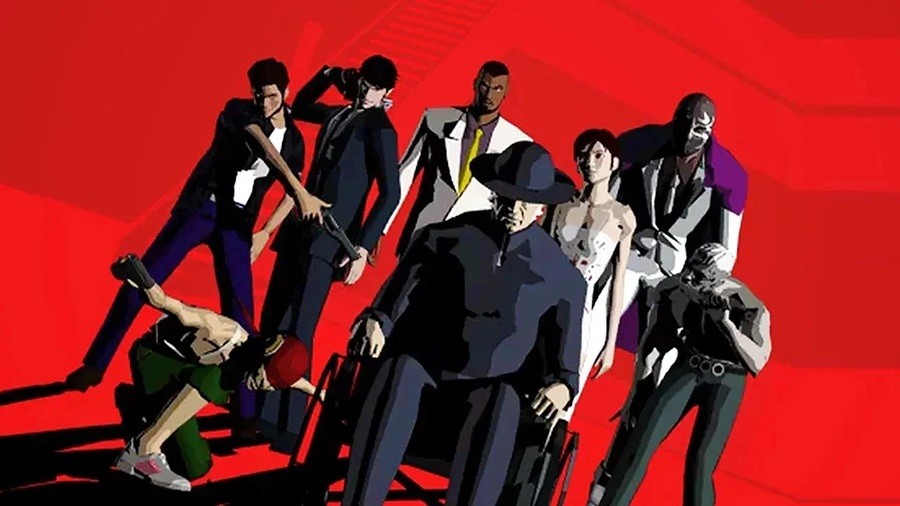 Suda51 is a unique key figure in the video game industry. The founder and CEO of Grasshopper Manufacture, his games exude style, excess, humor and violence, and as a result Suda51 is one of the most well-known directors today
The title that put Suda51's name on the map is arguably the GameCube hit Killer7, in which you control members of the assassin group "Killer7" in an adventure game with first-person shooter elements. Its conspiracy-focused noir plot, stripped down controls, and cel-shaded graphics stood out back in 2005, and a recent re-release on Steam means many can still enjoy the game today.
In an interview with DenFaminicoGamer (translated by Grasshopper himself and shared by Destructoid), Suda51 reveals that he was "a little surprised" at the amount of praise Killer7 received when discussing working with Capcom and co-writing the game with Resident Evil -Creator Shinji Mikami pondered.
Killer7 was definitely the turning point. I think the opportunity to work with Capcom and create something with Shinji Mikami was a significant benefit to today's Grasshopper. The response from around the world was greater than we expected, and when we finished it we felt like we made a game that no one had ever seen before. I thought we made a game that really fits the word "new" and that it's something that would become synonymous for me.

The response was much greater than I expected. During the trip abroad for the promotion ofNo more heroesI heard the praise for killer7 right for the first time and I was a little surprised by it. It was also from another media company, but a certain editor-in-chief once said to me, "I was thinking of quitting and quitting this industry, but when I came across this killer7, I thought video games might still have a future. I've decided to stick with it." That person may have forgotten it all (laughs), but I was delighted to hear those words. I wondered if I had really made a game with such power.
Imagine hearing that you did something that made someone reconsider their career direction! There is certainly no better praise. Killer7's unique tone really touched many, including us,
Grasshopper isn't a big studio these days, and certainly wasn't in the 2000s, so the staff had to start small and work their way up to create something as ambitious as Killer7. Suda51 says his goal was "to start with an adventure game, then a 3D adventure game, then an action-adventure game" and that Killer 7 was the action-adventure game.
Since we were making an action-adventure and teamed up with Shinji Mikami, the creator of resident Evil, I also had the feeling that I had to invent something new. I decided to bear the heavy burden of such a responsibility alone. With the attitude of wanting to rethink all aspects of design, Killer7 was what I created.

Because of that, I wanted all of the design choices, from the story to the art to the controls, to be things that had never been seen before. I felt like I was building the things I invented one by one. More than aiming for a specific thing, I was aware of Mikami-san while making the game. The whole time I thought to myself, "I really have to do something that Mikami-san won't be ashamed of."
We don't think Mikami is at all ashamed of Killer7, and the game's success meant that Suda51 was able to develop its most famous series, No more heroes, which "seemingly" concluded with the release of No More Heroes III last year. Absolutely worthwhile in our book. However, we are still waiting for this Killer7 Switch port.
The full interview (which you can read here) is a lovely read about Suda51's history in the gaming industry, from his rise up through a morgue to his goal of "hitting every ball with full power and aiming for a home run" with every game, that Grasshopper is creating It sounds like Grasshopper's vision won't be compensated for despite the company's new partnership with Chinese gaming giant NetEase.
Have you played Killer7? Let us know what you think of the game below!
https://www.nintendolife.com/news/2022/05/suda51-was-a-little-surprised-by-the-praise-for-killer7 Suda51 was "a little surprised" by the praise given to Killer7