Taiwanese civilians are undergoing "warrior" training in preparation for a possible Chinese invasion
According to a report, dozens of Taiwanese citizens are currently undergoing "warrior" training in preparation for a possible invasion by Chinese troops.
The "Warrior" training is a one-day course that teaches Taiwanese participants about cross-strait geopolitics and strategy, invasion scenarios, and disinformation. Trainees, known as civil war fighters, are also taught how to tell the difference between Taiwanese and Chinese army uniforms and how to tie a tourniquet, according to The Guardian.
The one-day course was made possible by a 1 billion Taiwan dollars (US$31.5 million) donation from Robert Tsao, founder of United Microelectronics Corp (UMC), Taiwan's second-largest chipmaker. The program aims to train three million citizens and 300,000 snipers over the next three years.
The program comes after China threatened in August it would use its military to annex self-governing Taiwan. The threat was triggered by the visit of the Speaker of the US House of Representatives, Nancy Pelosis, to Taiwan.
"[Beijing will] work with the utmost sincerity and make our best efforts to achieve peaceful reunification," China said in a statement translated by VOA News at the time. "We will always be ready to respond by force or other necessary means to interference by outside forces or radical action by separatist elements. Our ultimate goal is to ensure the prospects for China's peaceful reunification and to advance that process."
Meanwhile, Taiwanese President Tsai Ing-wen is expected to deliver a speech Monday in which she promises to reaffirm Taiwan's "position on maintaining regional peace" and "unifying the people's morality." In addition, the leader is expected to "devise efforts to strengthen the combat capability and resilience of national defenses," a source with knowledge of her speech told Reuters.
China sees Taiwan as a breakaway province rather than a self-governing island. However, Taiwan sees itself as a separate territory from China with its own constitution and elected leaders.
Taiwan first came under full Chinese control in the 17th century under the Qing Dynasty. However, the area later came under the control of the Japanese government during the First Sino-Japanese War.
China retook Taiwan in 1945 after World War II, but lost control of the island after civil war broke out in mainland China between Nationalist government forces led by Chiang Kai-shek and the Communist Party led by Mao Zedong.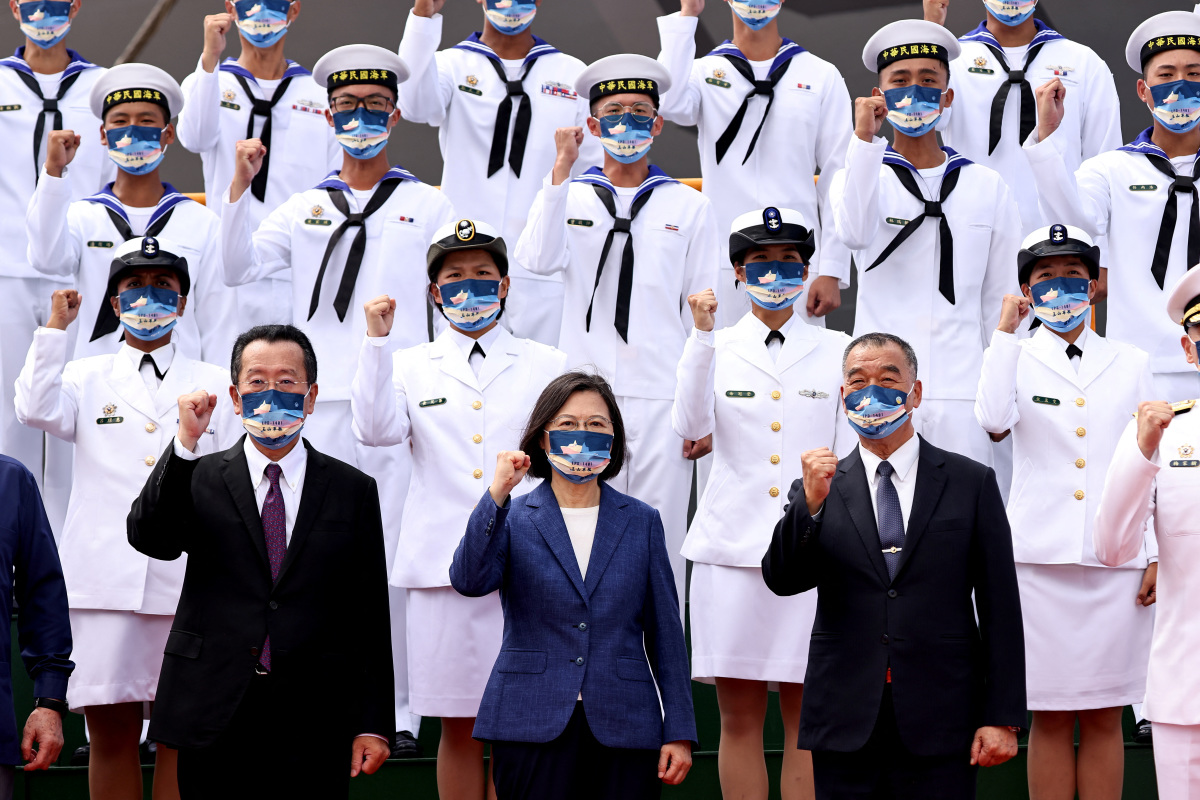 Related Articles
https://www.ibtimes.com.au/taiwan-civilians-undergo-warrior-training-prepare-possible-chinese-invasion-1839362?utm_source=Public&utm_medium=Feed&utm_campaign=Distribution Taiwanese civilians are undergoing "warrior" training in preparation for a possible Chinese invasion