News
Taylor Swift yells at security guard to defend fan
Taylor Swift didn't let her show compromise the safety of fans during her concert in Philadelphia on Saturday night.
The pop star was caught trying to defuse a situation between a security guard in the middle of her song "Bad Blood."
A TikTok video of the situation showed Swift just beginning to sing the chorus when she started waving at the guard.
After trying to get her attention without interrupting her song, the singer sternly told the guard, "She's fine."
"She didn't do anything!" Swift screamed before pleading, "Hey, stop it!" several more times.
The fan who shared the concert video had a message for the Grammy winner, writing, "Hey @Taylor Swift THANK YOU from all of us on stage for yelling at that security guard."
"He was a pain in the ass all night and the fact that that happened during #badblood made it even better," they continued, adding, "The PS show was PHENOMENAL Philly Night 2."
Swift's sold-out Eras tour has seen some chaos since it kicked off in Arizona in March.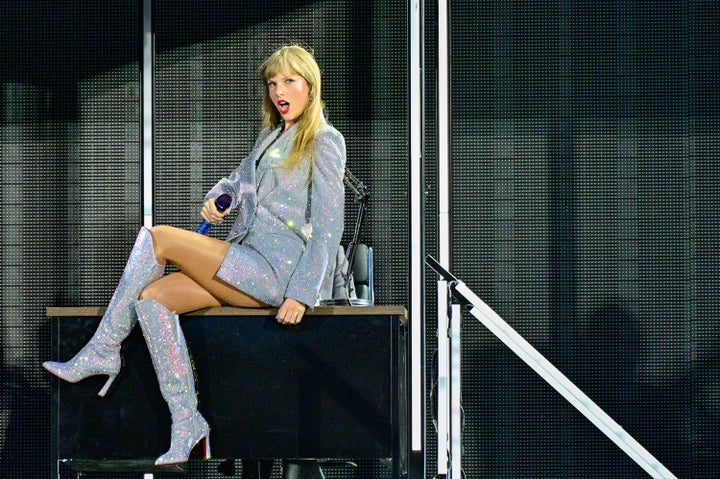 The "Karma" singer's split from Joe Alwyn made headlines in early April and completely changed the tone of her tour.
Later that month, the star snuck backstage at her concert in Houston, leaving her hand badly cut. She handled it skillfully technical difficulties Days later in Atlanta, and rainstorms nearly stopped the Swifties from crowding Nissan Stadium in Nashville earlier in the month.
Even acquiring tickets proved an ordeal for fans as they had to overcome a flawed virtual queue, record-breaking demand and skyrocketing prices when they first dropped last November.