Tearful Serena Williams Says 'Goodbye Toronto' After Tournament Elimination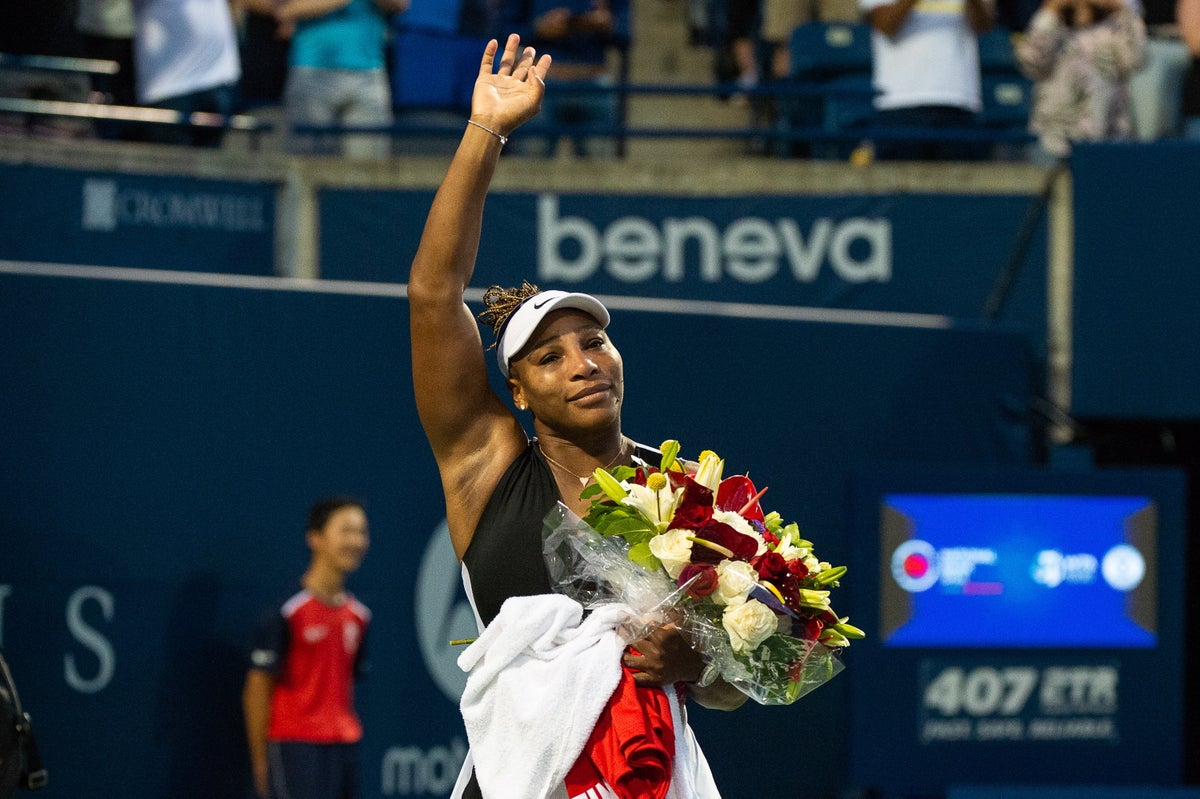 A tearful Serena Williams has admitted to being "terrible at saying goodbye" as the three-time National Bank Open champion said "goodbye Toronto" to a packed crowd a day after announcing her impending retirement.
The American lost 6-2, 6-4 in Toronto in the second round to Belinda Bencic, her first loss since saying she decided to retire.
"There was obviously a lot of emotion," Williams told the crowd on Wednesday.
"I love playing here, I've always loved playing here. I wish I could have played better but Belinda played so well today. It was an interesting 24 hours.
"Like I said in the article, I'm terrible at goodbyes. But goodbye Toronto."
The 23-time Grand Slam champion wrote for Fashion that she is "developing away from tennis towards other things that are important to me".
"Anyway, that's it," she told the Toronto crowd while wiping away a tear.
"I was really happy to be out here playing in front of you guys today, thanks for the support," she said, gesturing to the fans behind her who were yelling back.
"Thank you," she said with a grin as the presentation ended with a gift to her from the Toronto Maple Leafs NHL and Toronto Raptors NBA.
Williams has signed on to play the Western and Southern Opens in Cincinnati next week, as well as the US Open later this month, and it appears this will be her final tournament.
https://www.independent.co.uk/sport/tennis/serena-williams-retirement-toronto-open-b2142871.html Tearful Serena Williams Says 'Goodbye Toronto' After Tournament Elimination