The 12 Best Pastas in NYC for National Pasta Day 2022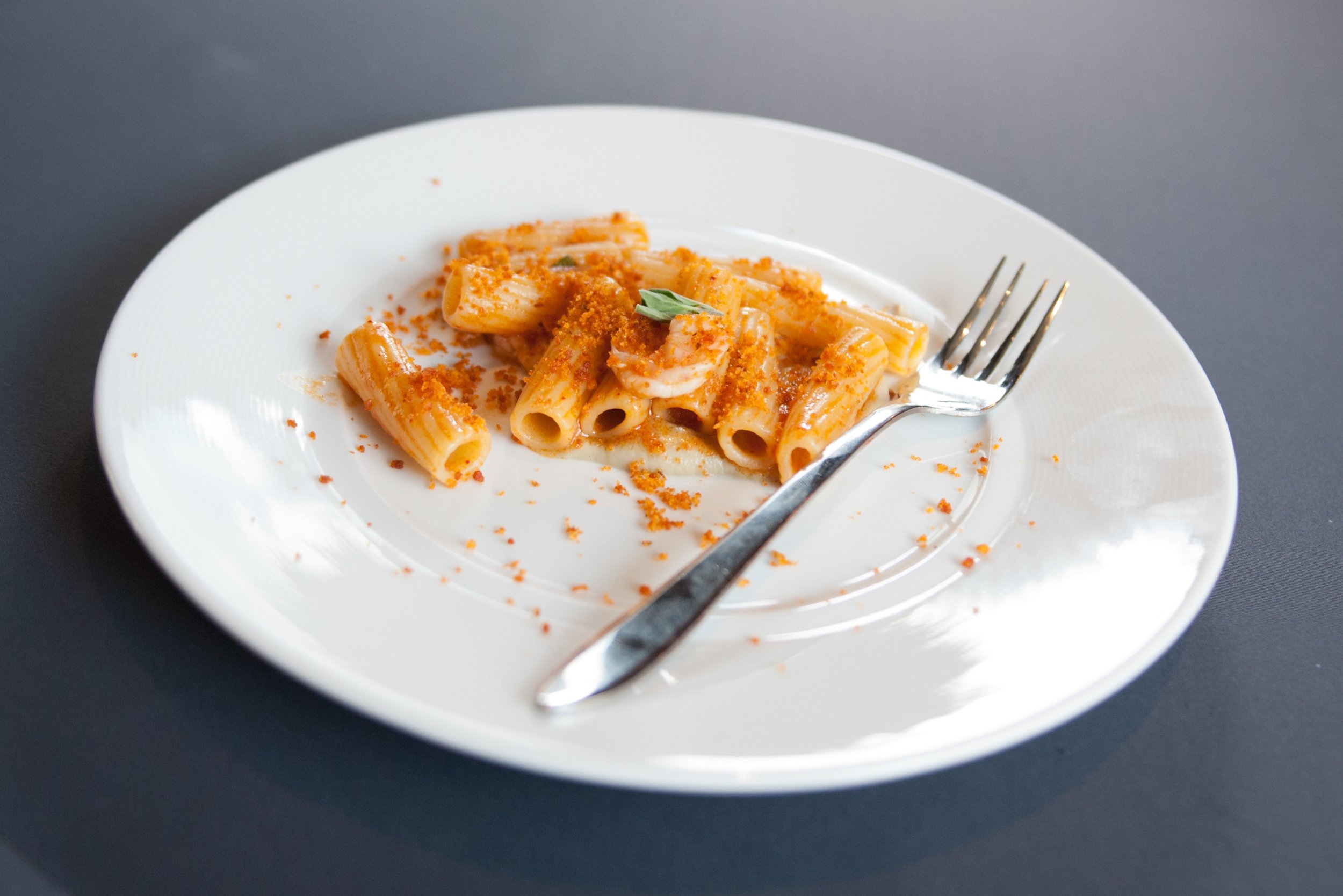 Pasta is one of the most popular dishes from Italy. According to CUNY, about 8.5% of New York's population is Italian American, which explains why Italian cuisine is one of the most popular cuisines in the Big Apple. But beyond the stats, the comforting and satisfying taste of Italian food cooked right needs no further introduction.
Decades of Italian tradition are evident in the finest pizza and pasta dishes. Celebrate this National Pasta Day by trying these 12 Best Pasta Dishes in NYC:
1. Baked Ziti from Parm
Located on Columbus Avenue, Parm is easily accessible for both NYC residents and tourists. You may have heard of Parm for its crispy chicken specialty, which you can order in hero sandwiches or naked on a plate with pasta. But they also serve a baked ziti to die for. You always get a corner piece – everyone's favorite – with a rich sauce and a large portion sure to satisfy even the hungriest visitor. Parm also offers gluten-free options on its menu.
2. Fettuccine alla Bolognese from Sant Ambroeus
Sant Ambroeus brings a little bit of Italy to Lower Manhattan, serving dishes with Milanese roots. Their pasta selection will satisfy everyone in a large group. They have traditional bolognese bowls and spaghetti carbonara, but you should never order without the signature tonnarelli cacio e pepe and fettuccine alla bolognese dishes. Try the calamari appetizers while you're at it. The restaurant has been featured on several websites including Town & Country magazine.
3. Spaghetti all'Arrabbiata by Felice 83
With homemade pasta cooked to perfection and sauce freshly made, you get the best Italian pasta from Felice 83. Their spaghetti alla arrabbiata has just the right amount of seasoning to make you want another fork, and they're known for consistently serving great food this offers a great experience every time. Locals are even willing to take a cab (in New York traffic!) to get to the restaurant and enjoy their authentic food. Also try the linguine mare.
4. Tarajin Alla Carbonara by Dell'anima
The perfect pasta dish for brunch, dell'animas tajarin alla carbonara has everything from creamy egg yolks to scallions, black pepper, bacon and a hearty helping of pecorino romano. The restaurant is a hidden gem that NYC visitors must try, but for locals it's also a worthy spot for any day's dinner. For those who want to sample the food without ordering a full main course, share a bowl of tagliolini cacio e pepe for a romantic dinner.
5. Casarecce al Ragu' di Funghi from Eataly
SERRA by Birreria at the Eataly Flatiron welcomes autumn in full force with its rooftop terrace adorned with rustic fall elements and a seasonal menu to match. Opt for the Casarecce al Ragu' di Funghi, a perfect fall treat featuring Wild Hive dark rye Casarecce in a rich homemade oyster mushroom ragout with Pecorino Romano. Pair with other fall favorites, Roasted Greenmarket Acorn Squash with Walnuts and Pomegranate Agrodolce.
6. Garganelli with Mushrooms and Black Truffles by Da Umberto
A Michelin-starred restaurant is always worth trying. In the 2020 Michelin Guide, da Umberto's menu has been described as familiar and unpretentious, with the restaurant having an accomplished kitchen and excellent ingredients. You can experience all this when you taste the Garganelli with mushrooms and black truffles. They also have a nice rigatoni in a sausage and vodka sauce for fans of vodka-infused sauces.
7. Tagliatelle with Bolognese Bianco from L'Artusi
Named one of the best restaurants in New York's West Village by DameTraveler, L'Artusi is more than just artistic. Their famous Bolognese Bianco can be the centerpiece of a group meal. You can't go wrong with classic pasta dishes like this offering from L'Artusi. Their tajarin carbonara with bacon is another option for pasta lovers out there.
8. Bamonte cheese ravioli
"They're here to experience the place and the history," wrote Matt Tervooren for The Infatuation of the unchanged interior at Bamonte's, an Italian restaurant that opened in Williamsburg in 1900 and whose interior hasn't changed since the 1950s. Homemade ravioli's al dente pasta is loaded with soft cheese that oozes out when you bite into it. Other recommendations include the baked ziti, perfect for groups or families, and the penne vodka to round off a long night.
9. Cavatelli with Sausage & Broccoli Rabe by Rubirosa
A restaurant that has welcomed celebrity patrons like Harry Styles, Rubirosa on the street in SoHo is no stranger. According to the Michelin Guide, Rubirosa shows "how cool pizza can be". But among its offerings, the Cavatelli with Sausage and Broccoli Rabe takes the spotlight in the pasta category for its hearty and healthy pairing with handmade pasta. Complete your dining experience with bowls of chittara and meatballs.
10. Tagatelli Pork Bolognaise by Frankie's 457 Spuntino
One of the Brooklyn restaurants to try, Frankie's 457 Spuntino shows how pasta can be made good. Celebrities like Jimmy Kimmel even come to the resort regularly to party, which shows the consistency of the restaurant's quality. Seasonal offerings include saffron ravioli with burrata, ricotta and sun-golden tomatoes — a must-try this fall — and the classic tagliatelli pork bolognaise and sweet potato sage ravioli.
11. Tonnarelli Cacio E Pepe from Via Carota
Food critic Hannah Goldfield called Via Carota "New York's most perfect restaurant" in 2018. The restaurant opened in 2014 and became popular through word of mouth and is often cited as a must-see when looking for NYC options. Among its offerings is the Cacio e Pepe – chewy and silky and utterly divine. A visit to Via Carota for its pasta dishes is always satisfying.
12. Handmade Butternut Squash Ravioli from Lil' Frankie's
Another fall New York City staple to try is the handmade butternut squash ravioli. You may know Lil' Frankie's for its pizza, which was featured in The Ultimate NYC Pizza Guide, but there's also a wide variety of pastas to try. The lemon pasta makes you want to ask for more, and the wine selection also goes well with the house specialties.
Related Articles
https://www.ibtimes.com.au/12-best-pasta-nyc-national-pasta-day-2022-1839553?utm_source=Public&utm_medium=Feed&utm_campaign=Distribution The 12 Best Pastas in NYC for National Pasta Day 2022