Games
The best Star Wars Day deals for May 4th, 2022
If you're a Star Wars fan or just like a good play on words, then you probably know that today, May 4th, is Star Wars Day.
Yes, may the Fourth be with you, and may the offers and discounts be with you too! Today is a day to celebrate all things Star Wars. There's a new trailer for the Disney+ Obi-Wan Kenobi series out today, and there are plenty of Star Wars-related deals to be had too.
There are so many Star Wars items, from video games and Lego to action figures and clothing. Finding the best deals on the web can be overwhelming, so we took advice from a Jedi Master and listed the best places to find Star Wars deals this Star Wars Day so you don't have to try and find them the best deals themselves.
The best deals on Star Wars games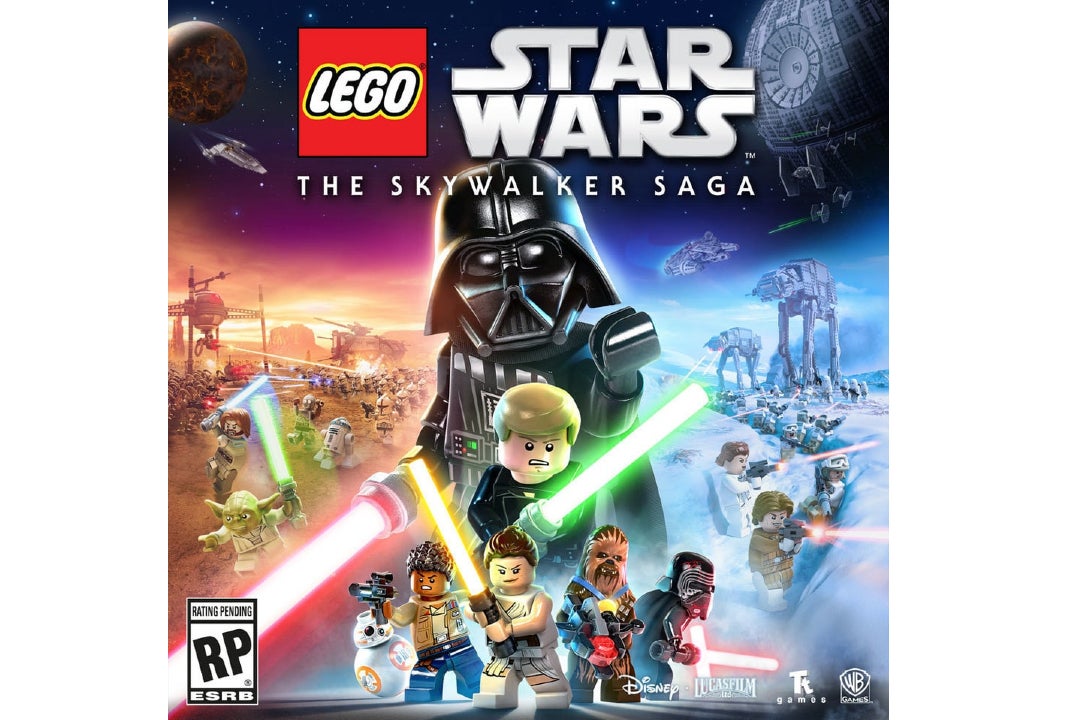 From the classic Knights of the Old Republic in 2003 to Jedi: Fallen Order in 2019 and Lego Star Wars The Skywalker Saga releasing this year, there have been some amazing Star Wars games over the years. Now is a great time to get Star Wars games on sale and you can do it at retailers like GOG, Humble, Amazon and GameStop.
Star Wars Game Deals UK
In the UK, you can get Star Wars games like Lego Star Wars: The Skywalker Saga for all consoles on sale at ShopTo, 365games and Amazon UK.
Star Wars Game Deals in USA
In the US, GameStop is having a Star Wars Day Sale with discounts on Jedi: Fallen Order, Jedi Knight Collection, Squadron and more.
Star Wars game deals for PC
This Star Wars Day, there are so many places where you can get Star Wars games for PC at a discount. On May 4th there are big offers for Humble, GOG and CDkeys.
The best Star Wars Lego deals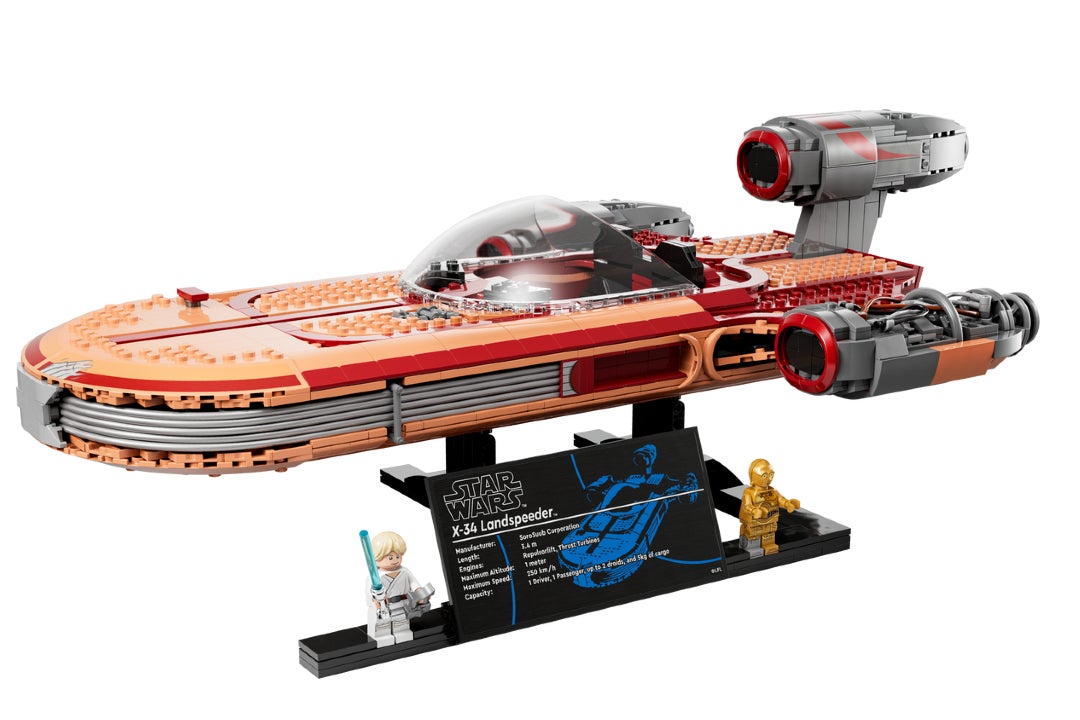 Lego makes some of the best Star Wars products. You can build a diorama of Luke Skywalker's Speeder for your shelf on Tatooien, build a giant replica of the Millenium Falcon, or just play around with a small model AT-ST. No matter what you want to do, there's a Lego set for you. Here are the best LEGO Star Wars deals in the UK and US.
Lego Star Wars Deals UK
At the UK Lego Store you can get a free AT-ST model when you spend over £40, a Mandalorian keyring when you spend over £70 and join the free VIP loyalty program and you can get a free Lego Lars Family Homestead kitchens get scene when you spend over £160.
There are also plenty of discounted Lego sets on Amazon UK.
Lego Star Wars Deals USA
In the US, you can get the same Mandalorian keychain if you sign up to the Lego VIP system and spend over $70, and the AT-ST and Lars Homestead kits if you spend over $40 and $160, respectively spend US dollars. There are also tons of Lego kits on sale at Amazon US.
The best Star Wars movie deals and Disney+ membership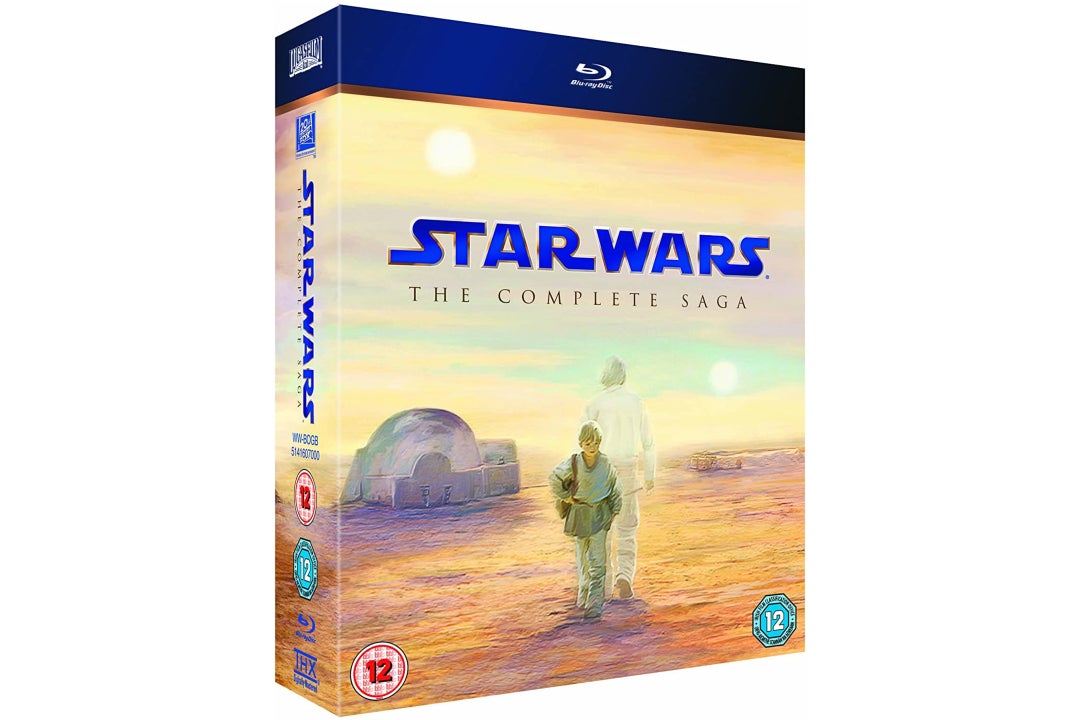 There are three Star Wars film trilogies, an animated film set in the Clone Wars, and two anthology films, with another one due out in 2023. The easiest way to watch all Star Wars movies is with a Disney+ subscription, which also lets yoy watch Star Wars TV series like The Mandalorian, The Clone Wars and the new Kenobi series coming out next week. Dinsey+ starts at £7.99/$7.99 a month and includes all Disney-owned Marvel movies and series too!
If you don't want to add another subscription service to your TV, you can always buy the movies and shows on DVD. There are a few places where you can offer physical copies of Star Wars movies and TV shows for sale this Star Wars Day, including 365games in the UK and Best Buy in the US.
The best deals on Star Wars figures and collectibles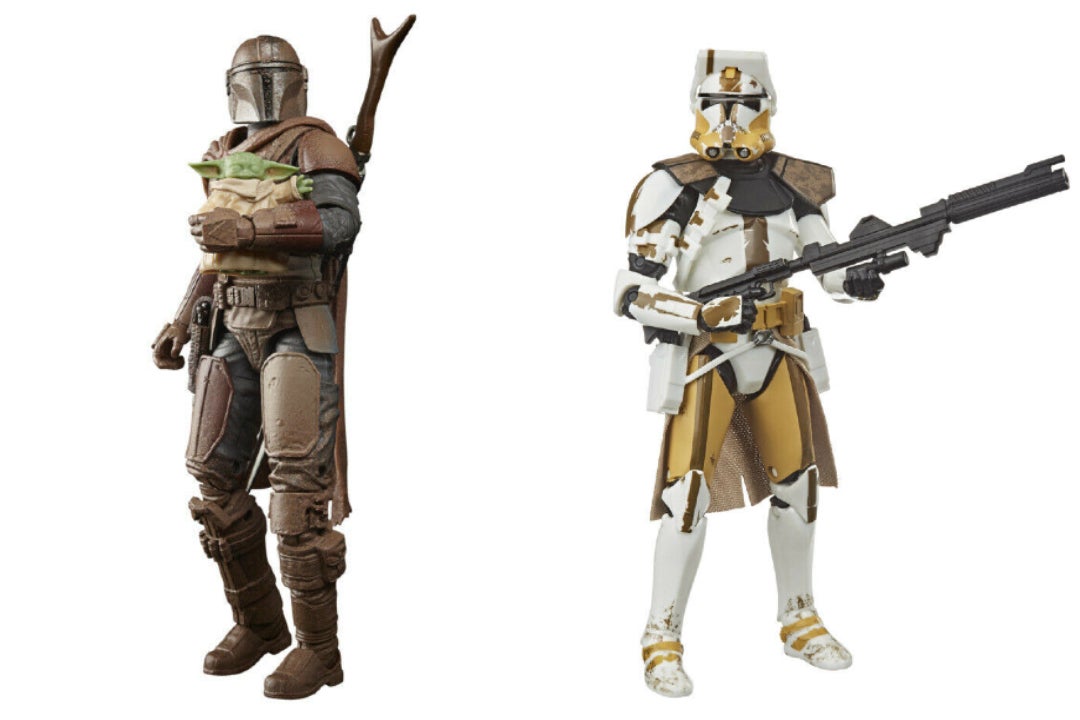 It is impossible to list all Star Wars collectibles, toys and action figures individually here as there are so many on sale today. You can also get books, replica helmets, and lightsabers from various retailers. We have listed their UK and US product pages.
Star Wars MerchandiseUK
In the UK you can save on action figures on Hasbro's eBay page. 365games also has sales for various Star Wars products that aren't games or DVDs, and there are tons of other discounts at Amazon UK.
Star Wars Merchandise USA
In the US, find deals on Star Wars toys, games, collectibles and more at GameStop, Best Buy and Amazon US.
Hopefully this page has stopped you from hiring a bounty hunter to seek a deal this Star Wars day. If you're looking for even more offerings to help you channel the Force, head to the Jelly Deal's Twitter Account where we'll be tweeting more Star Wars deals throughout the day.
https://www.vg247.com/the-best-star-wars-day-deals-for-may-4th-2022 The best Star Wars Day deals for May 4th, 2022