The icy Elder Dragon Velkhana joins Monster Hunter Rise: Sunbreak next week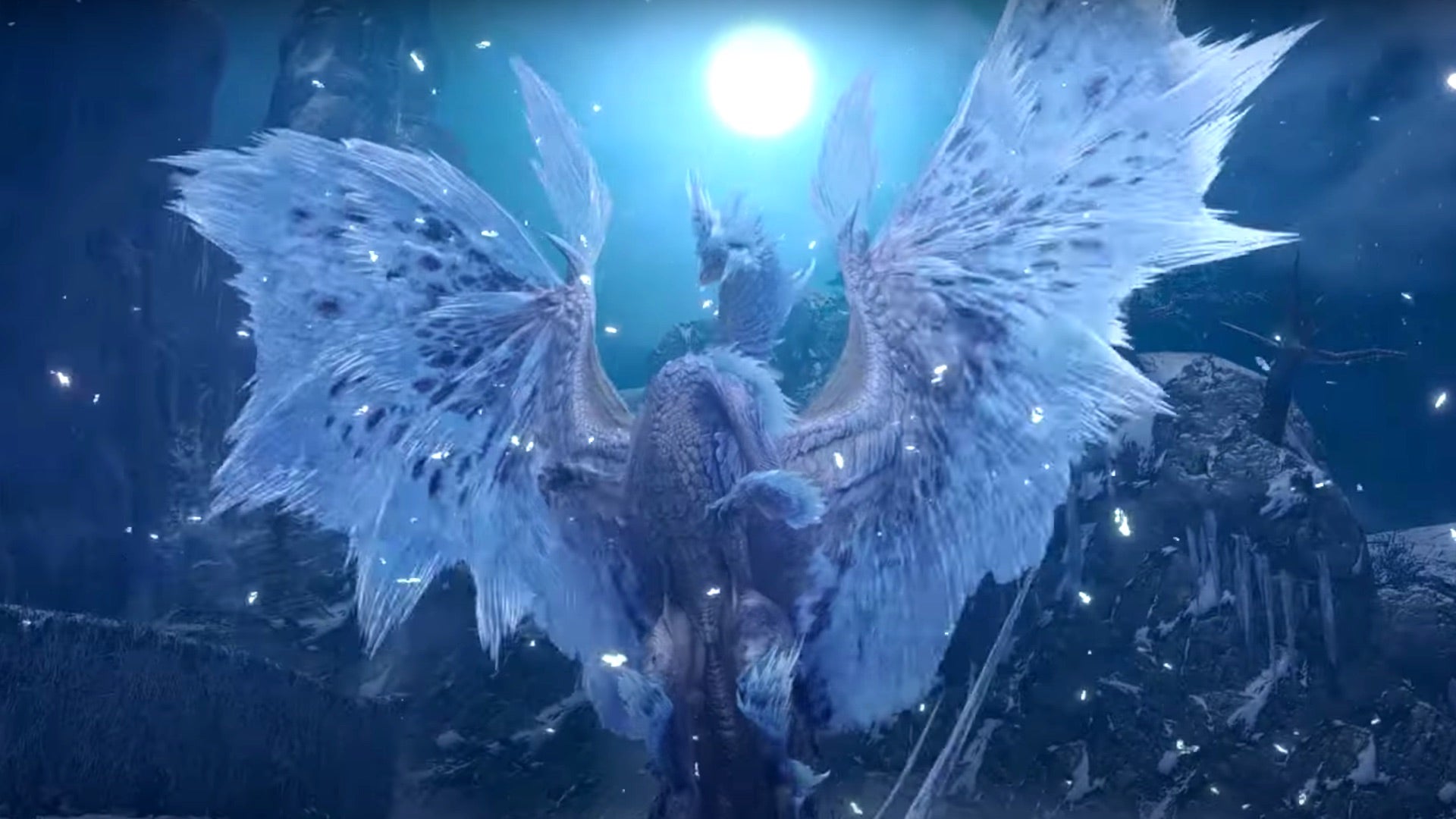 With Monster Hunter Rise now available to gamers on all major platforms following last month's PlayStation and Xbox release, Capcom is turning its attention back to post-release content support for the paid expansion Sunbreak, promising a ton of new stuff – including of a returning Elder Dragon – in his latest free title update.
Title Update 4, coming next Tuesday, February 7th, gives Sunbreak Hunters at Master Rank 10 or higher the opportunity to take on Monster Hunter World: Iceborne's memorable – and extremely formidable – Elder Dragon Velkhana, who has the ability to Freeze water particles in the air to create devastatingly powerful ice attacks.
Velkhana is joined by Risen Crimson Glow Valstrax – which, like Risen Teostra, Risen Kushala Daora, and Risen Chameleos before it – has transcended affliction to become an extremely powerful variant available for combat at MR 160. Both additions come with associated gear and abilities, and can be seen in the Capcom Title Update 4 trailer below.
In addition to introducing these impressive newcomers to Monster Hunter Rise: Sunbreak, Title Update 4 further expands the Anomaly research quests, introduces the haunted Chaotic Gore Magala in A8* quests, adds Risen Elder Dragons at level 111 and up, and increases the Anomaly Investigation Level cap to 220.
Title Update 4 also brings new weekly challenges – including a dual threat quest against the Seething Bazelguese and Chaotic Gore Magala that rewards a pair of cute earmuffs – and a fresh chunk of paid DLC. The big DLC ​​addition comes in the form of characters from Capcom's The Hunting Guide tutorial series – notably Lance Gunn, Ran Page, Pup R. and Kit T. – but there are also new outfits, gestures, poses, hairstyles, makeup , music, voices and stickers.
Monster Hunter Rise: Sunbreak Title Update 4 arrives on February 7th for PC and Switch (the expansion has yet to be released for Xbox and PlayStation) and will be followed by another Title Update in April, featuring another returning Elder Dragon and a powered on monster.
https://www.eurogamer.net/icy-elder-dragon-velkhana-comes-to-monster-hunter-rise-sunbreak-next-week The icy Elder Dragon Velkhana joins Monster Hunter Rise: Sunbreak next week